In a city renowned for its eclectic mix of architecture, style and history, London continues to uphold its reputation as a creative hotspot that has long captivated photographers and filmmakers alike. Yet amidst its towering landmarks and charming streets lies a less-explored facet of London's creative landscape—its warehouses. Steeped in history and character, these industrial spaces have emerged as inspiring backdrops for diverse shoots, blending raw aesthetics with unique spatial possibilities.
Drawing on 'The Location Guys' expertise, who has an unrivalled knack for uncovering the most intriguing spaces, we'll navigate London's warehouse scene with an insider's eye. From sprawling spaces that resonate with the echoes of their storied pasts to converted venues that juxtapose modern design elements with original features, these warehouse shoot locations offer a wealth of untapped potential.
Welcome to the world of warehouse wonders—London's perfect location for photo shoots and filming. Whether you're a photographer seeking the perfect setting for your next photoshoot, a filmmaker scouting for a unique location that tells a story, or simply a creative enthusiast interested in London's evolving artistry, this guide will provide a comprehensive look into the city's warehouse locales. Prepare to be inspired by the versatility and charm of these locations, each imbued with its distinct personality and offering a beautiful canvas for creative storytelling.
London's Warehouse Locations
Brooklyn
Location: London, N1
Standing midway between Shoreditch and Hoxton and just a few minutes walk from both Old Street and Farringdon Underground Stations, our New York Penthouse Apartment style space is split across 2 floors with swathes of daylight; perfect as a location house or studio and ideal for lifestyle shoots, television productions and ad campaigns.
This beautiful and versatile space can also be used as Green Room – a space to relax for talent and crew. The loft style space accommodates both large and small scale shoots. Access to all floors and the back yard can be gained via our wheelchair accessible lift.
Dereliction
Location: London, SE1
Dereliction is a 10,000 sq ft industrial event space & film location based in Bermondsey, just 10 minutes walk from London Bridge and just outside of the congestion zone.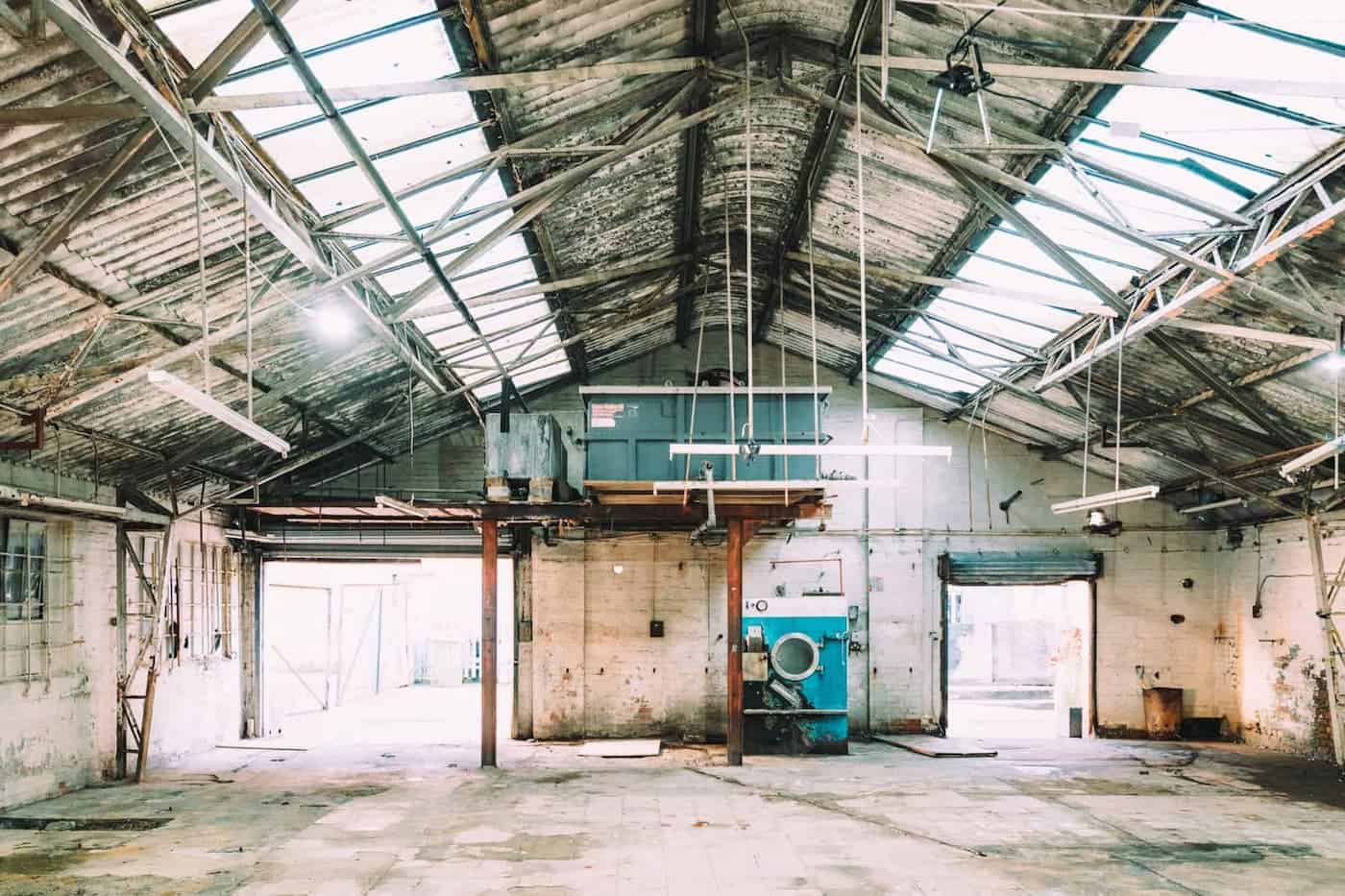 The location is a former industrial laundrette made up of 3 units offering a variety of backdrops and raw aesthetics whilst being production-ready. The location has drive-in access, black out options in all but one room, 3 phase power, green room, wardrobe, client holding area & kitchenette.
Greenwich Warehouse
Location: London, SE10
A 19th Century warehouse location with exposed brick and original beams.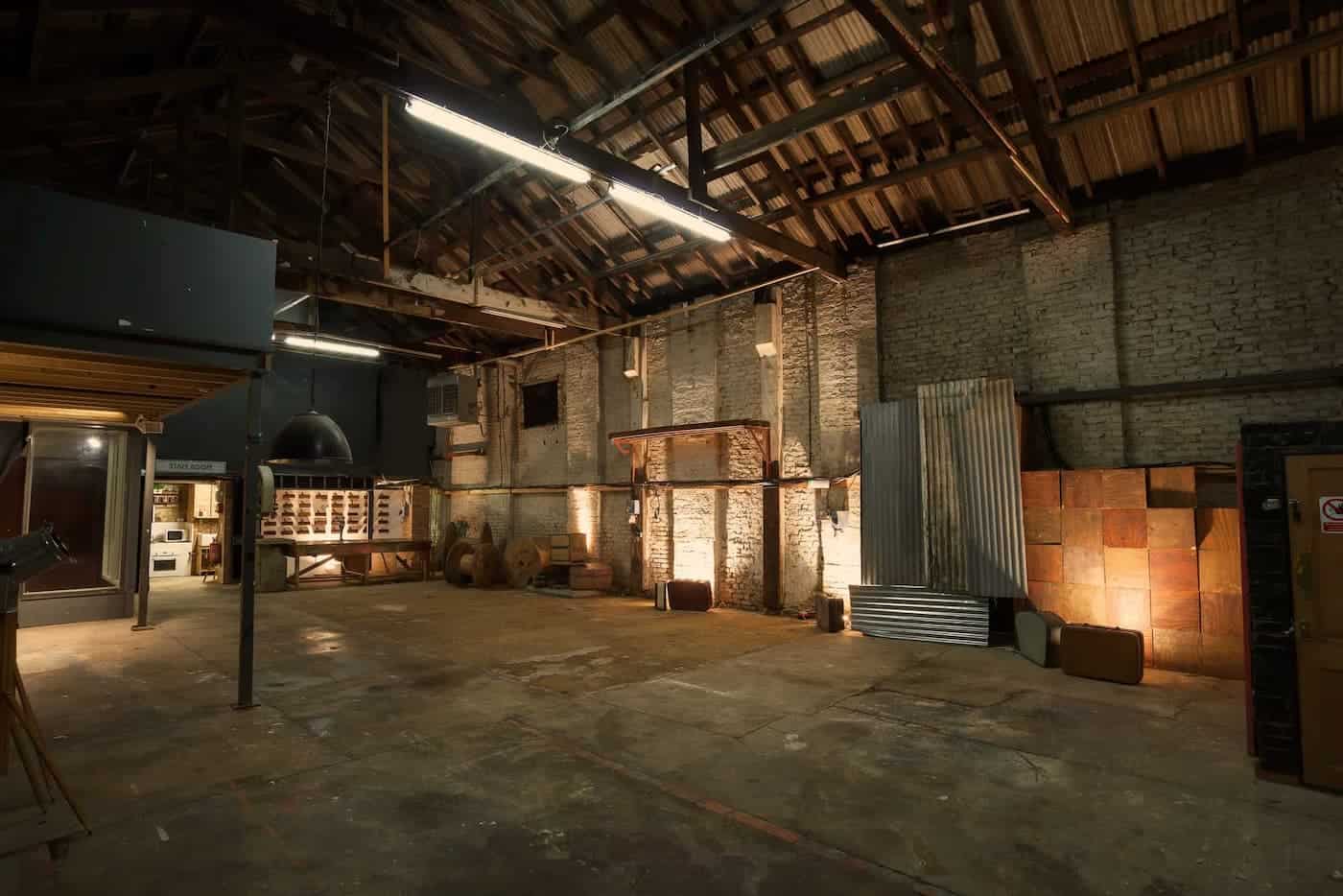 4,000sq ft in total and can be hired for events, photoshoots and filming. Drive in capable and with an array of vintage props all available to use. Open to the public in the summer months as a bar and entertainment venue.
Dockyard Kitchen
Location: London, SE18
Studio Kitchen is truly a unique space. At one end of the studio, the fully functional rustic kitchen is perfect for capturing food and cooking content, whilst the other end, a warehouse lounge/dining area is a great space to film interviews, or to use as a breakout area.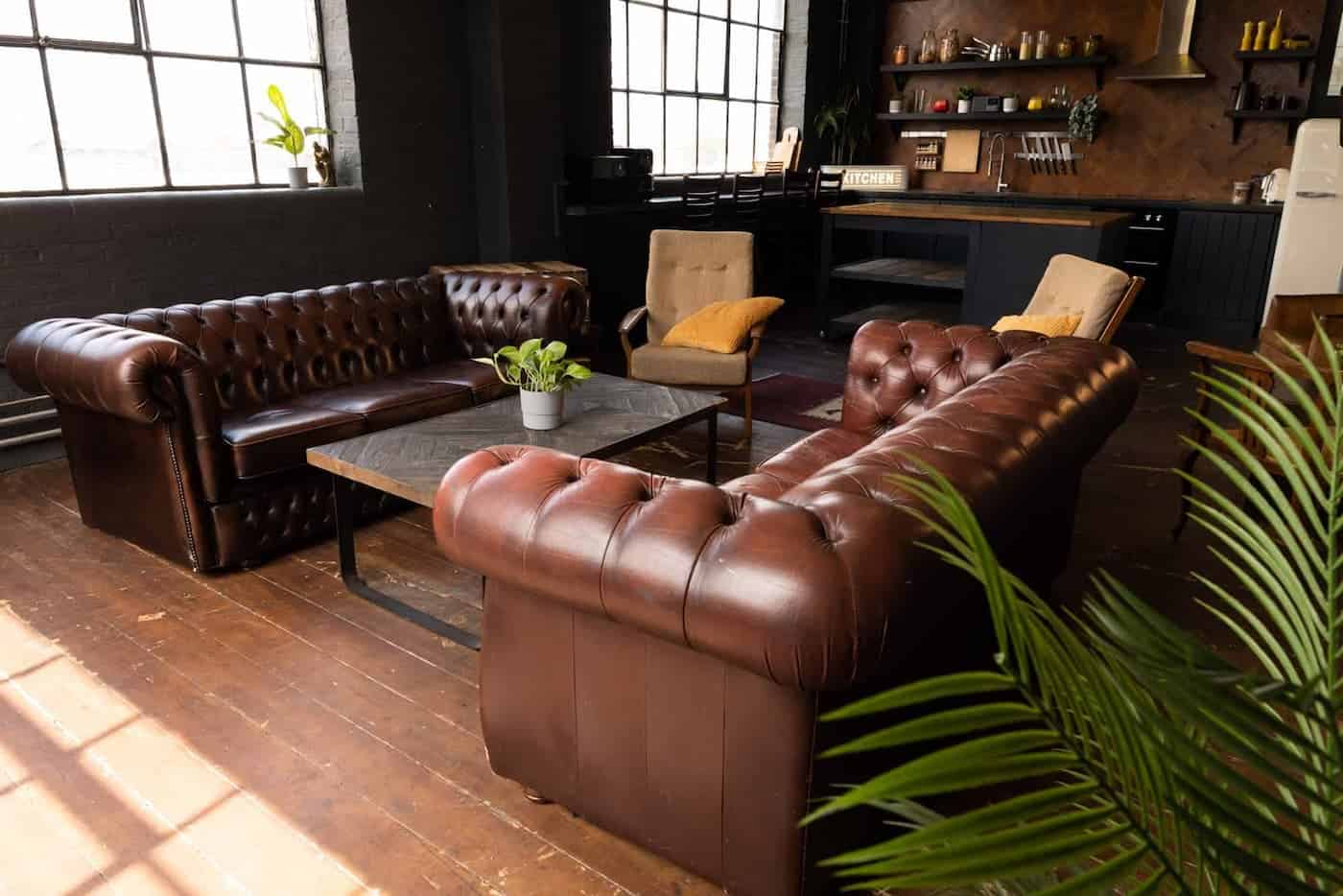 The location studio has three large, beautiful, Victorian windows all fitted with full blackout blinds for controlled lighting, alternatively you can keep them open for amazing natural light throughout the day. Other features include original Victorian floorboards and white painted brick walls.
Millfields
Location: London, E5
A former warehouse location turned residential unit with a vast, open, 1,400sq ft living space.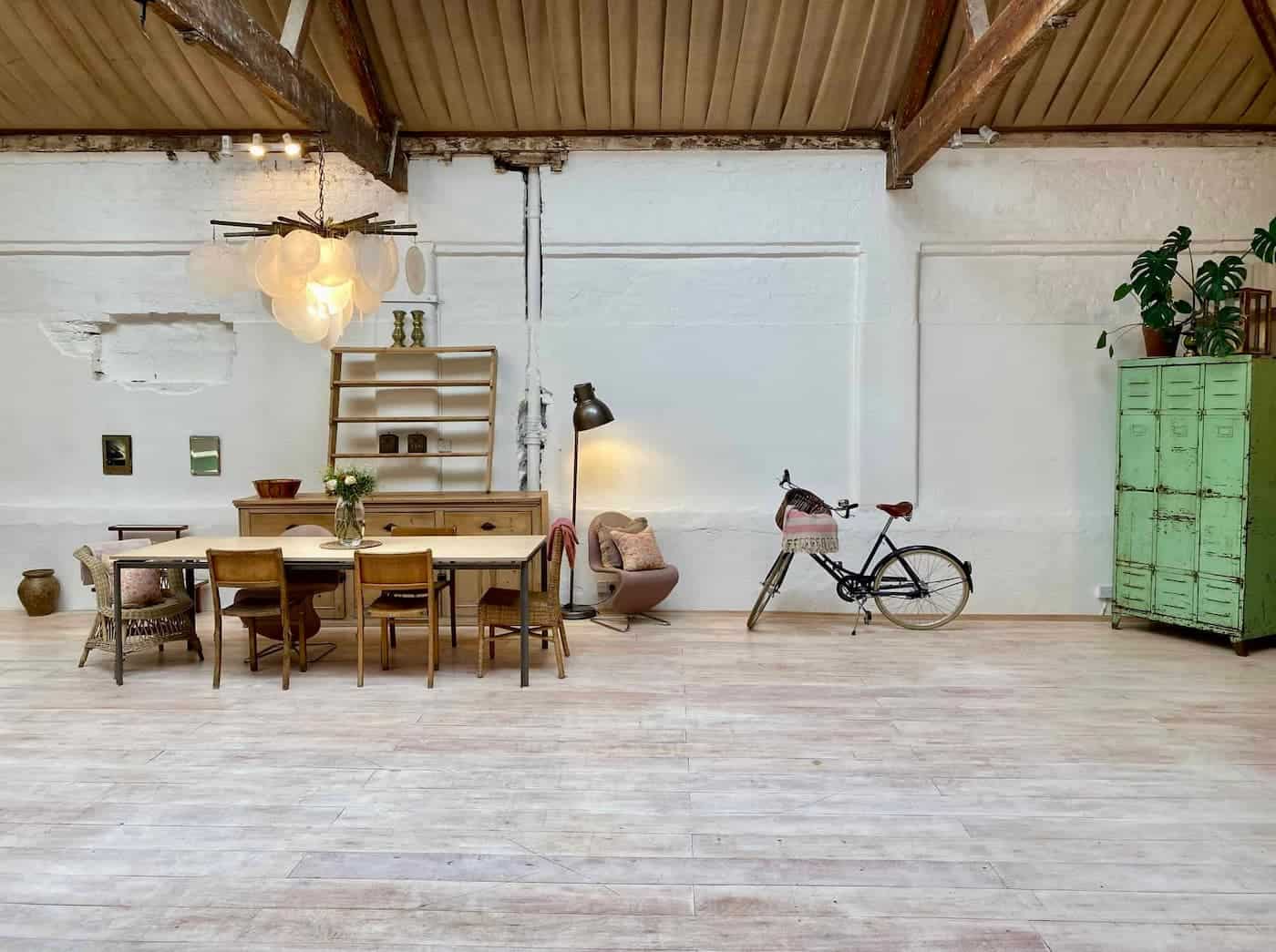 A new floor has been laid to provide an attractive and level, wide-plank surface. An ideal space for set build, this location can accommodate a number of different room sets, and the high ceiling offers greater flexibility for lighting.
Spratts Factory
Location: London, E14
A 3,000 square foot flat in a converted Victorian dog biscuit factory. Double height, light-filled property set over 2 1/2 levels, with a perfect balance of architecturally significant, historically original, and contemporary features. Recently re-imagined and completely renovated London location apartment.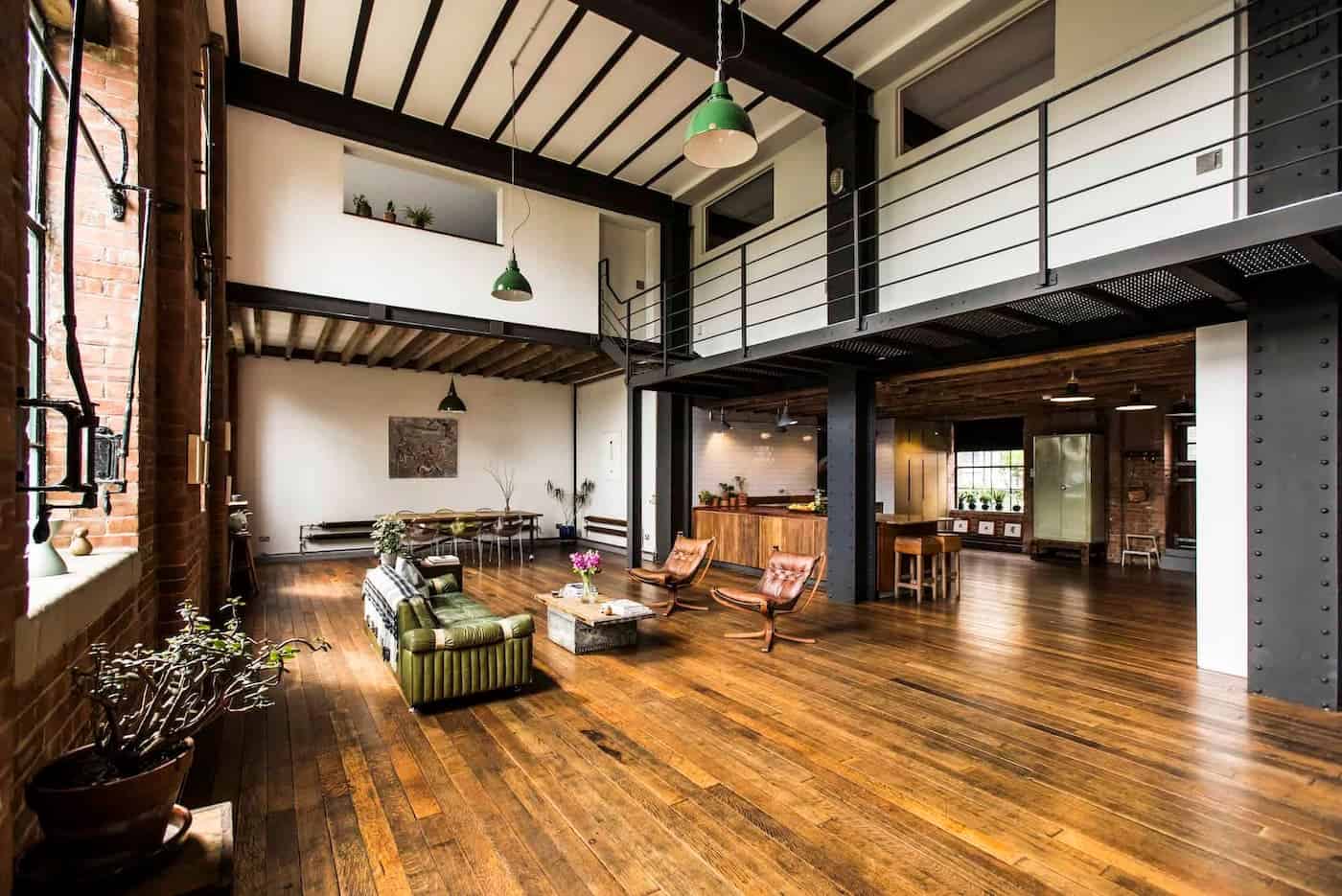 Ideal for small to large-scale photographic shoots, and small to mid-scale filming.
Related Articles