Are you searching for unique and inspiring locations to shoot in London? While the city is full of iconic landmarks and breathtaking views, sometimes the lesser-known spots make for the most memorable shots. The Location Guys bring you five of London's most quirky and unusual shoot locations.
From an abandoned laundry to a converted lighthouse ship, these locations will provide a backdrop to make your photos stand out. So grab your camera and join us as we explore these hidden gems waiting to be discovered.
London's Unusual Shoot Locations
Each of these locations offers a unique atmosphere that will add character and depth to your photos. Whether you're shooting a fashion editorial, a music video, or a portrait, these locations will inspire you and bring your creative vision to life.
The Old Laundry
Location: London, E5
A former Victorian warehouse converted to a residential location property in London, offering open-plan living spaces flooded with daylight and retaining a strong industrial theme throughout.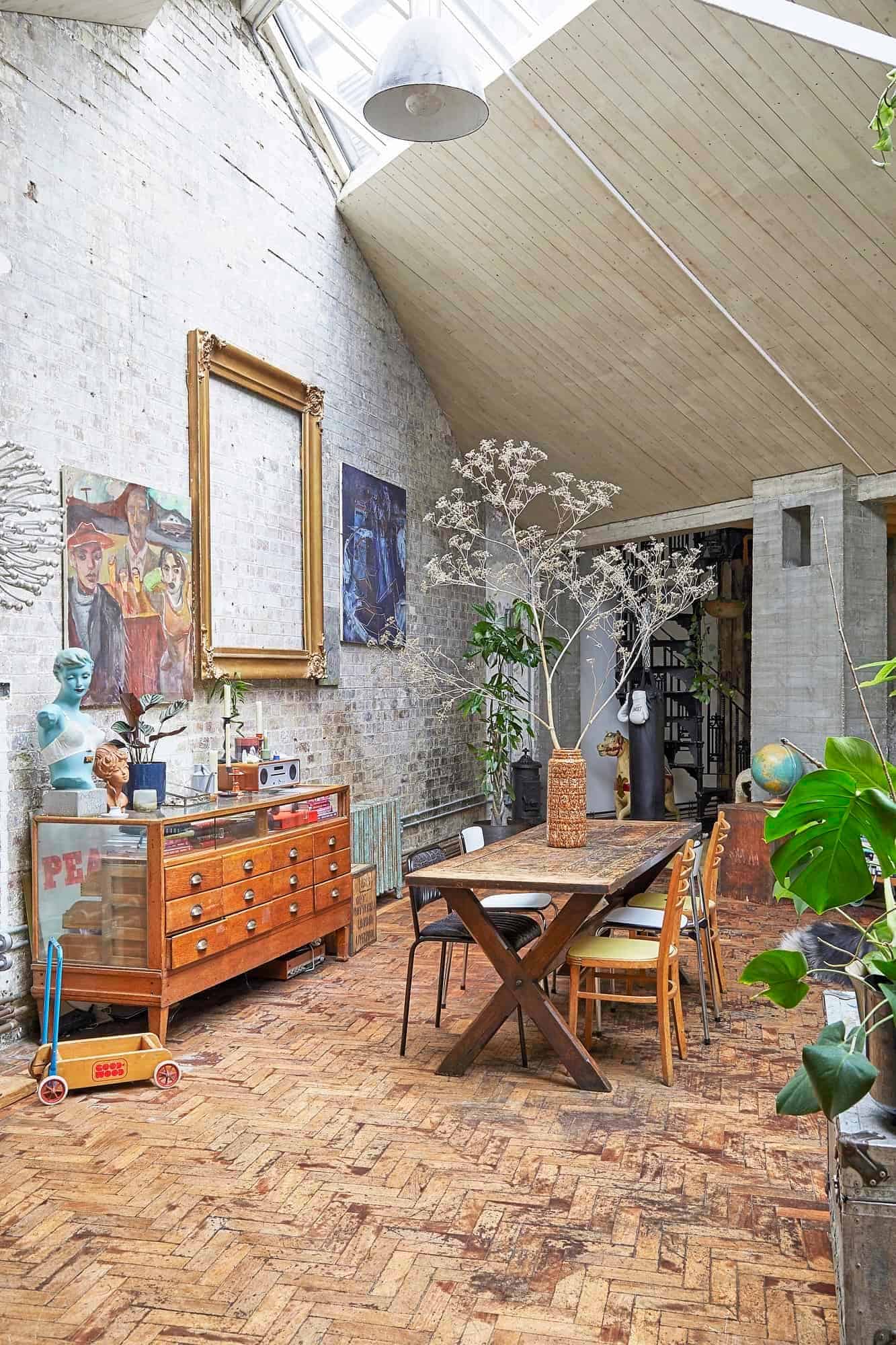 Brimming with quirky props, artefacts, and abundant green, this family home offers a unique backdrop for fashion and interiors photoshoots and filming. From the beautiful fireplace to the soaring ceiling height and natural light, to the original parquet floors, and the iron spiral staircase, the tiki bar, the industrial kitchen, and the entirely wood clad bedroom, this property offers a wealth of exciting features that will bring a photoshoot to life. The main space is also set up with rigging for aerial silks performance.
From the street, a large garage door provides access to the walkway leading to the home's entrance. Double crittal doors open directly into the open-plan living space. The ceiling height is 6m at its apex and features a central skylight that runs the roof length. A feature fireplace is the focal point and anchors the living area. Walls are a mixture of exposed brick and bare plaster. The floor in the main part of the warehouse is the original parquet blocks laid in a herringbone design.
Lightship
Location: London, E16
Lightship is a riveted steel lighthouse ship that has been fully restored.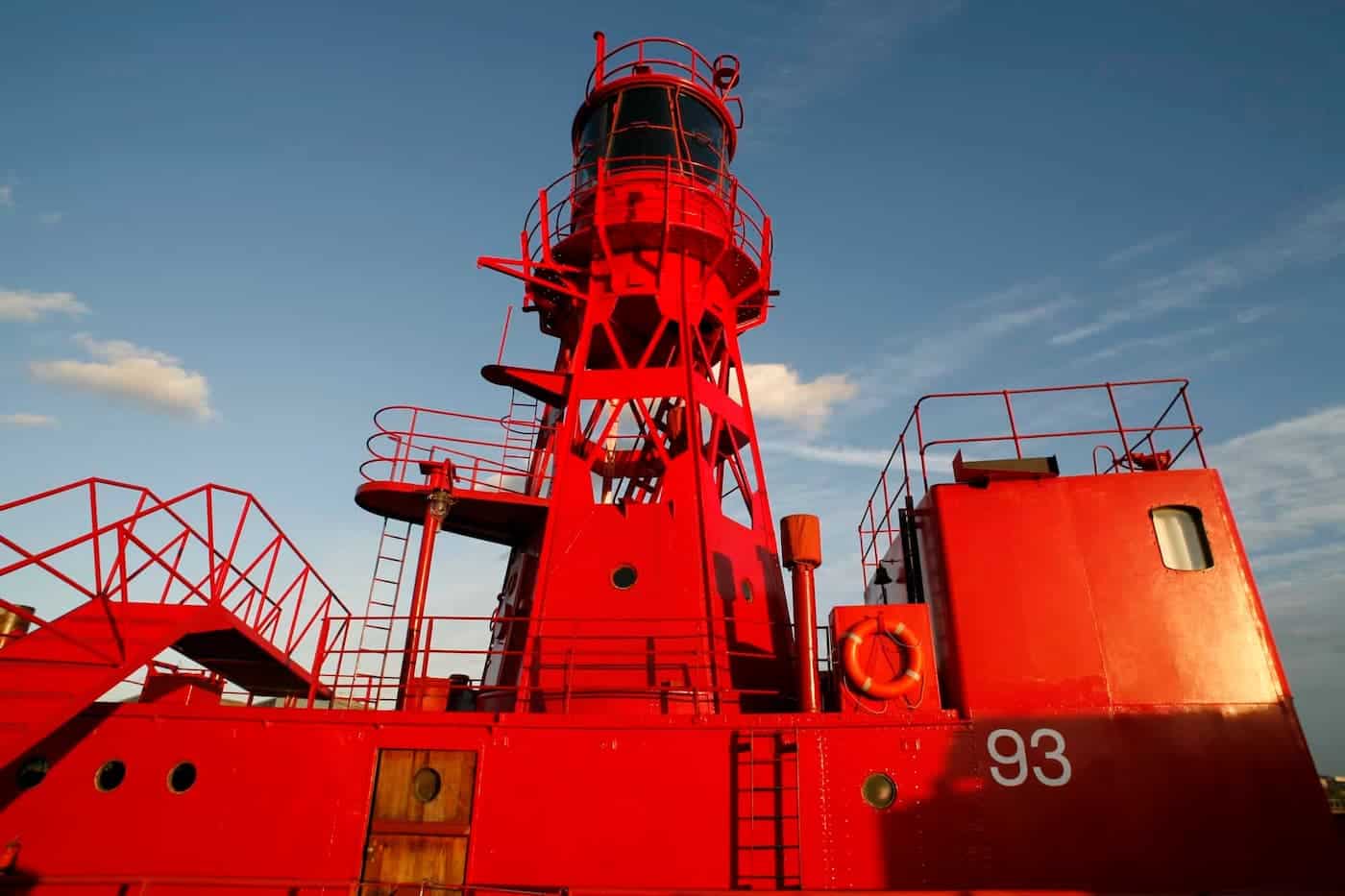 At 41 meters long, this quirky and unusual East London shoot location has an internal surface of over 300 square meters. The interior offers a number of domestic and industrial spaces with eclectic retro/vintage furniture.
The ship was decommissioned and sold in 2004 and she'e since been taken to the London docklands and sympathetically converted into a photographic studio and location. The ship offers different environments with distinctive feels, ranging from the raw riveted steel of the former machine room to the cosy spaces of the gallery and mess room.
House Next Door
Location: London, N16
The House Next Door is a wonderful five floored former building merchants situated on the corner of London's Jewish Quarter. Wonderful textures and wallpapers adorn the walls which are complimented by a mixture of parquet and original oak floorboards.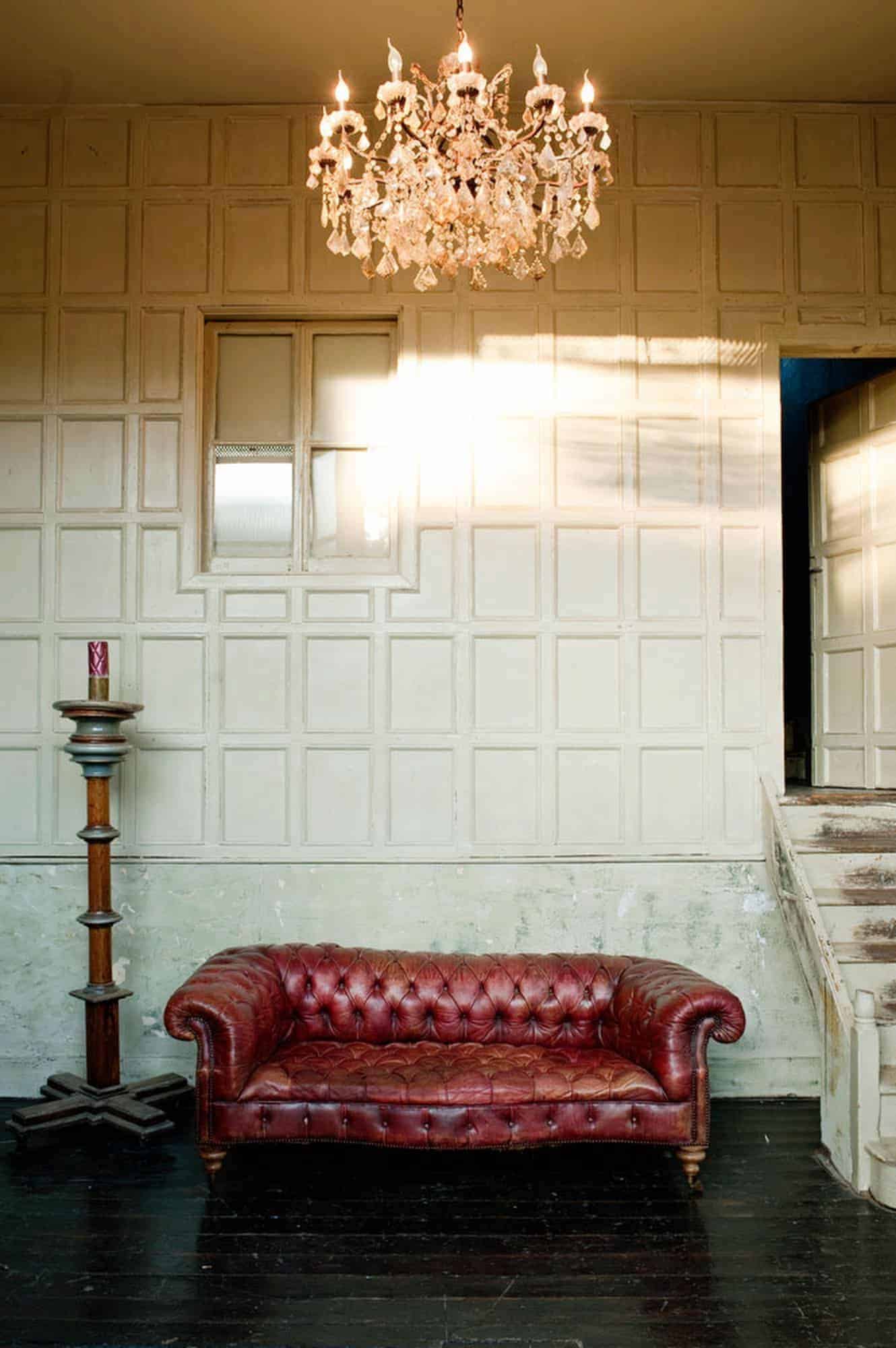 The House is served by large sash windows which provide great natural daylight and a number of differently themed rooms with varying colour schemes. This London location house has been hugely popular within the fashion industry but is equally effective as a filming location.
Monty
Location: London, E8
Furnished with a lavish collection of antiques from the aesthetic movement through to the art deco period.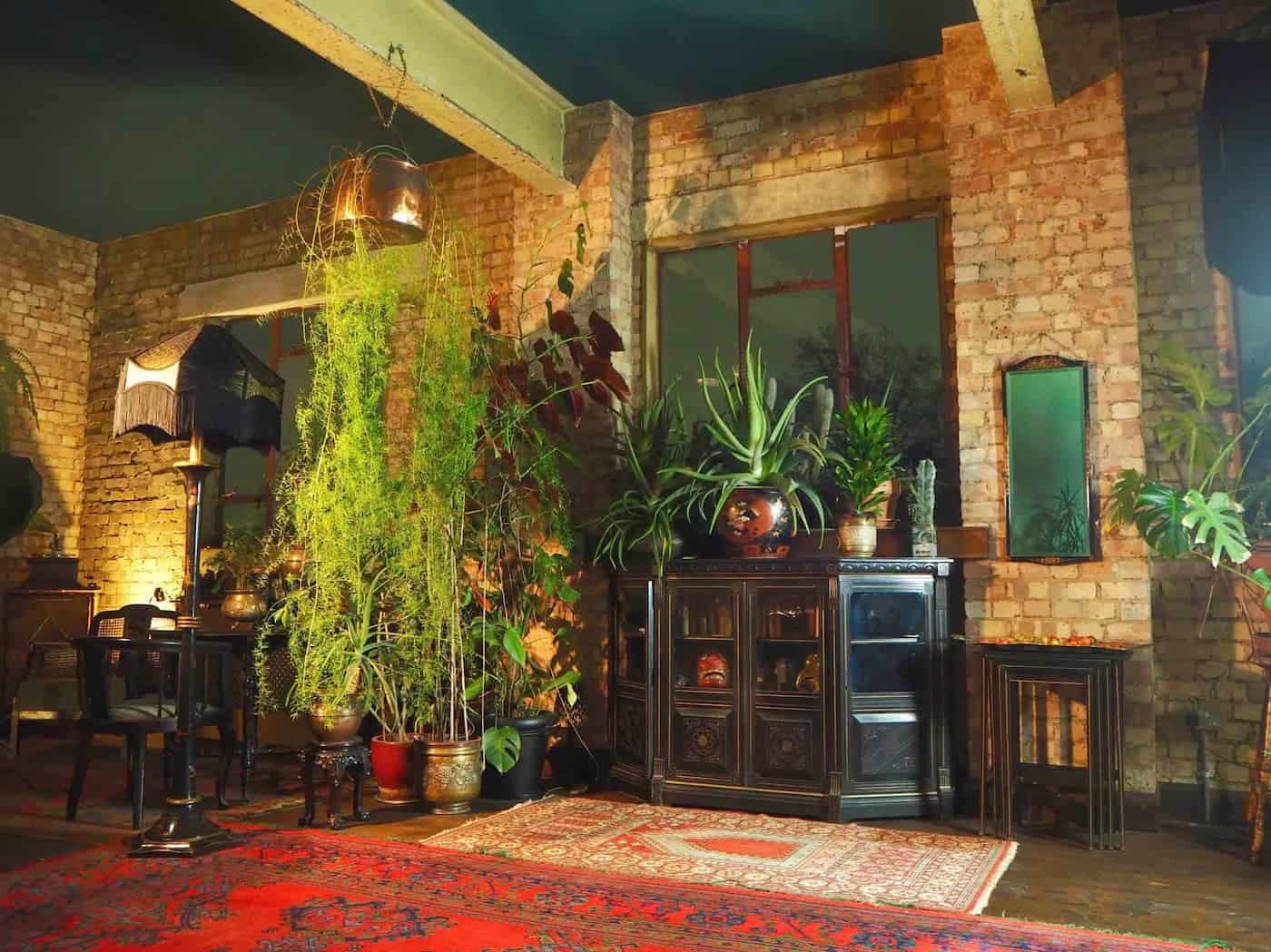 Distempered arsenic green walls provide an unsettling and seductive back drop to exotic chinoiserie furnishings and Victorian funeral parlour chic. Flourishing houseplants entwine with objet d'art to create a multi-sensory space.
900sqft main studio space with an additional hair and make-up room. Located on the 1st floor with good access via a large staircase. Roof top with views to the East London cityscape is accessible via a metal staircase. Permits available for parking in the alley way, or car park can be hired separately. This no through road is ideal for support vehicles and additional outdoor shots.
Carousel
Location: London, SE13
A character spice warehouse on the border of Deptford, Greenwich and Blackheath. A huge studio location that can be dressed easily with great access, the owners also own the street outside with parking and exterior lighting bays available.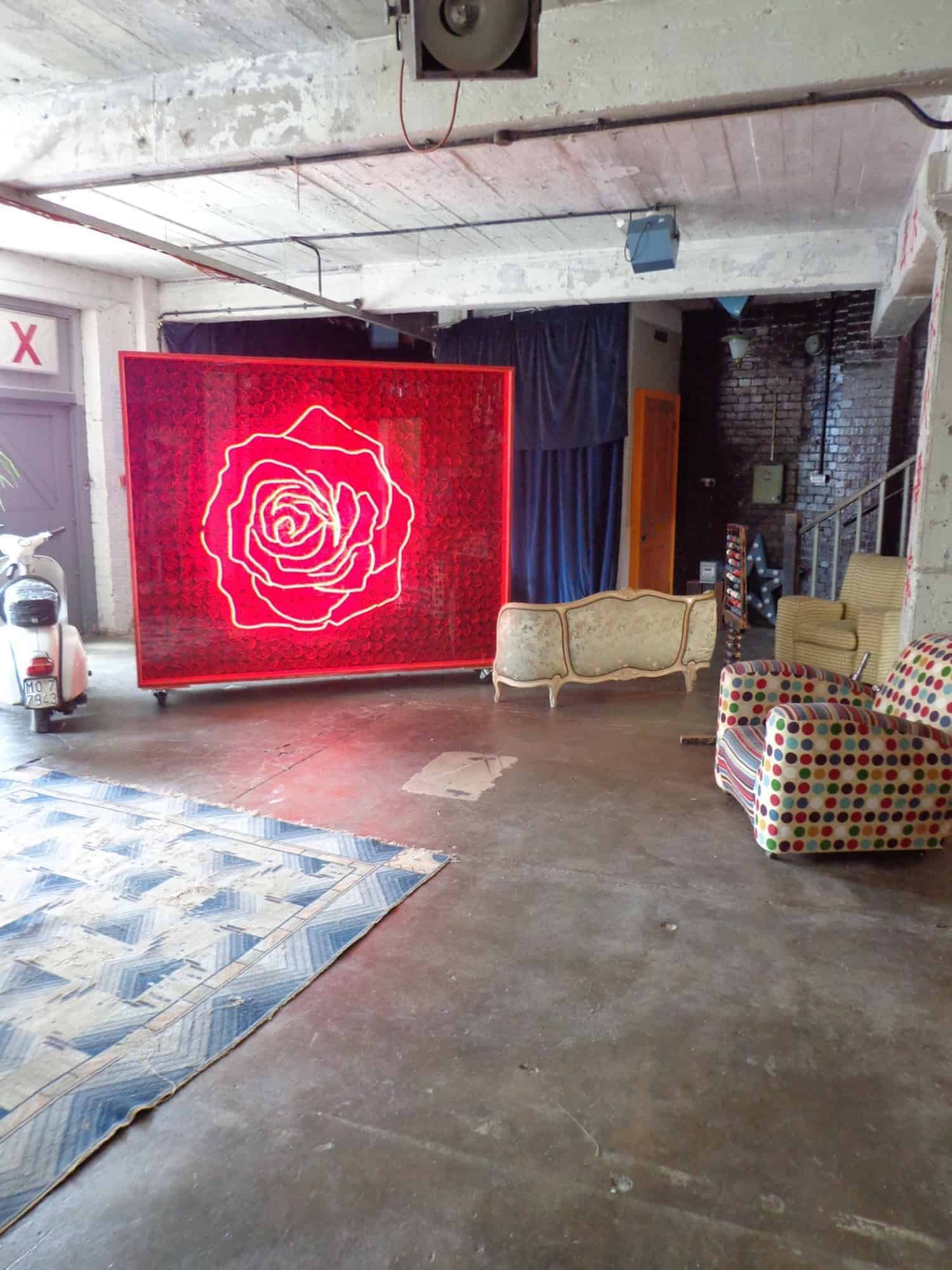 Filled with eclectic props and wall coverings, decorating and set building encouraged. Commercial kitchen on the ground floor with additional kitchenettes on the upper floors.
This location changes on the daily, so a recce is a must to ensure that you understand how the space is presented.
Related Articles