The Location Guys latest additions to our warehouse locations,
These new studio locations include a mix of original features with varying amounts of shoot space.
Warehouse Studio Locations
Hackney Four
Location: London, E5
A warehouse style studio space with exposed brick, concrete floors and the option of being a daylight studio or have complete blackout.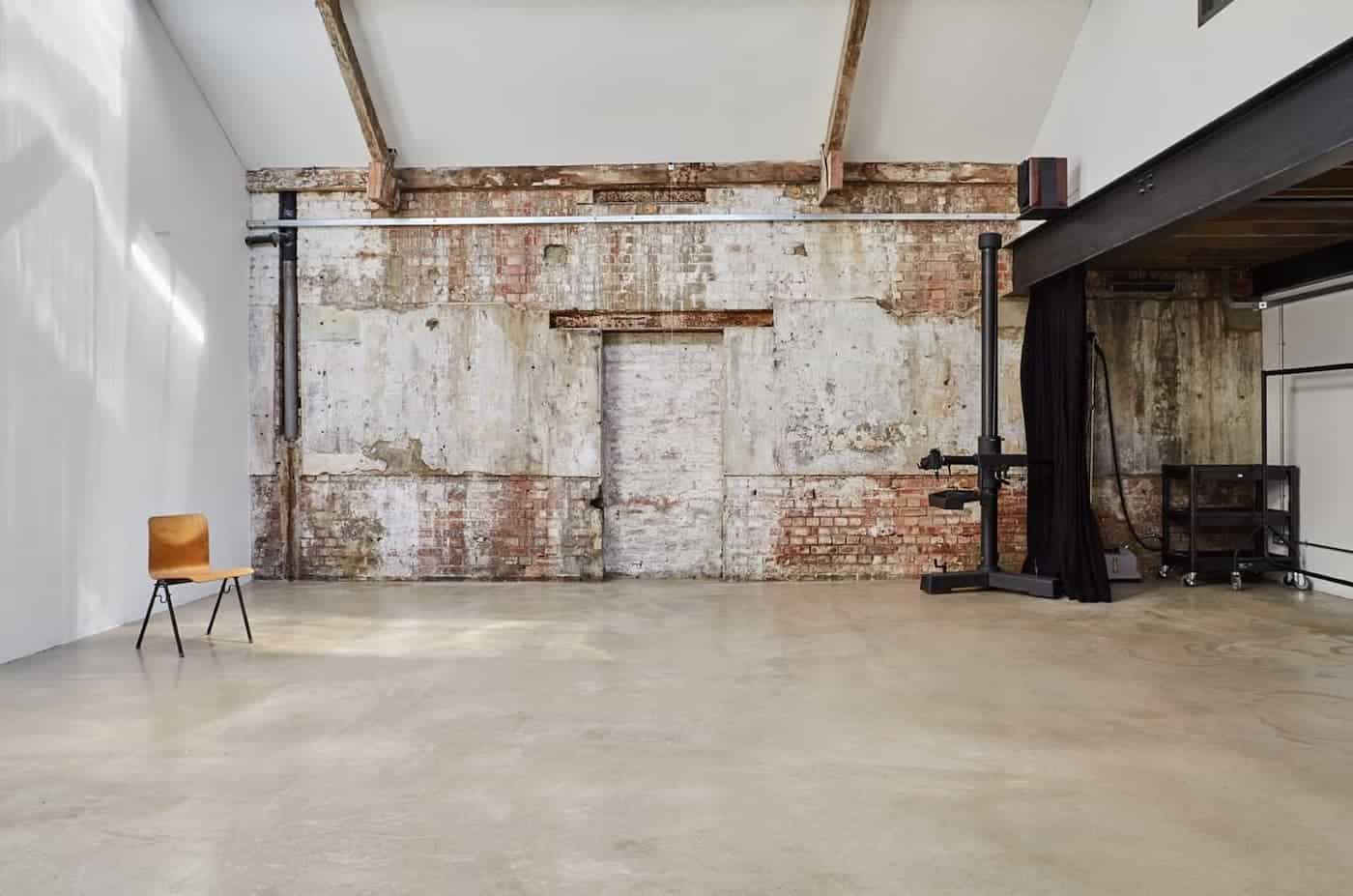 A ground floor space with double door entrance (2.74m / 9ft wide). The main shooting space is approx 8m x 8m / 26ft x 26ft, plus kitchen and breakout area.
Warehouse Kitchen
Location: London, SE18
With two movable kitchen islands and several backdrops, this may be one of the most versatile food studios in London. The large crittal window is diffused to allow daylight to cover the kitchen in soft, white light and is also fitted with blackout blinds for extra control.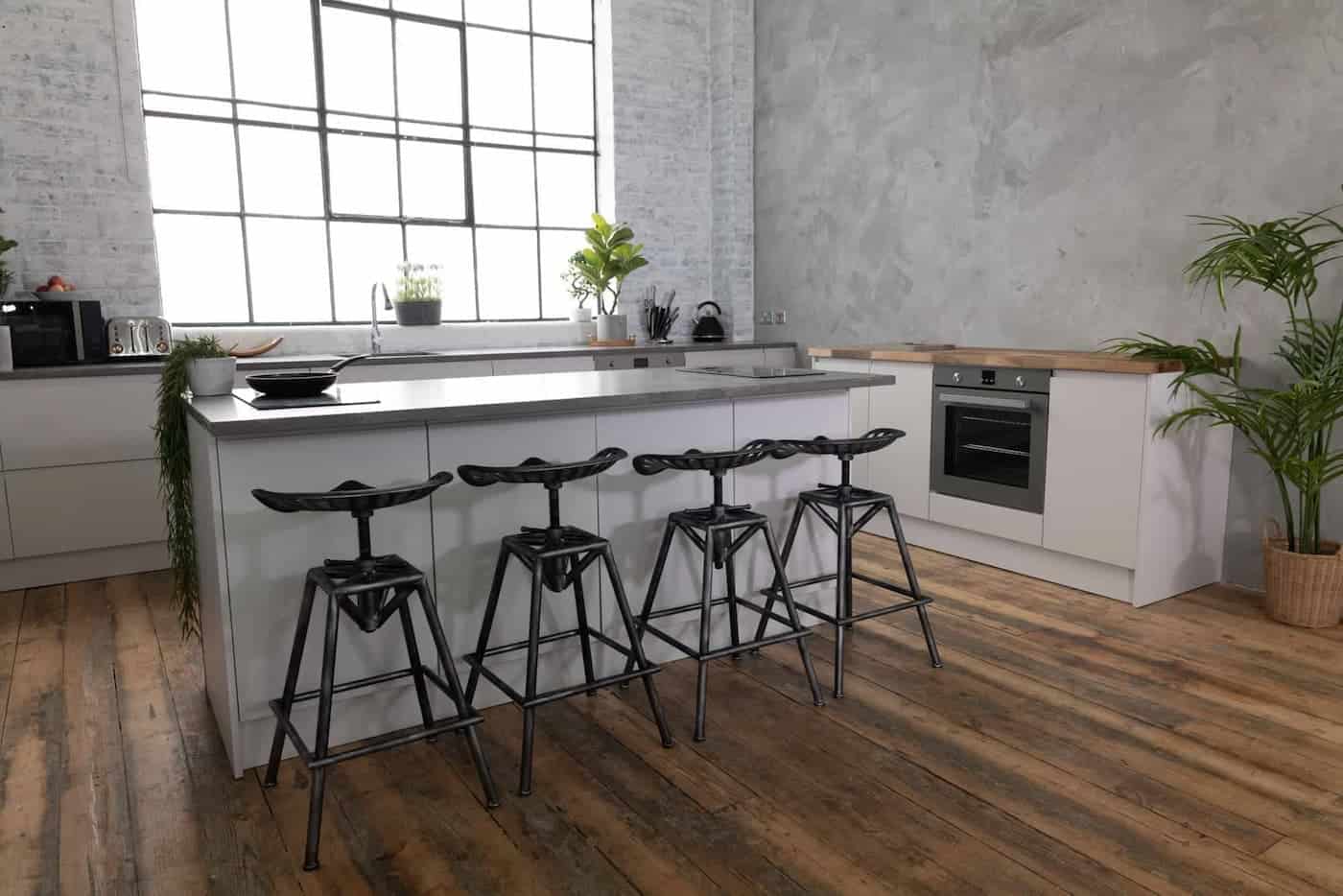 The kitchen location has two ovens, two induction hobs installed on the island, and all other modern appliances including, freezer and dishwasher. Air conditioning and heating are installed to help regulate the temperature for the most comfortable working conditions. The studio has high ceilings, original wooden floorboards, a double makeup area complete with vanity mirrors, table and stalls. An iron, ironing board and steamer are also available.
Carousel
Location: London, SE13
A character spice warehouse on the border of Deptford, Greenwich and Blackheath. A huge studio location that can be dressed easily with great access, the owners also own the street outside with parking and exterior lighting bays available.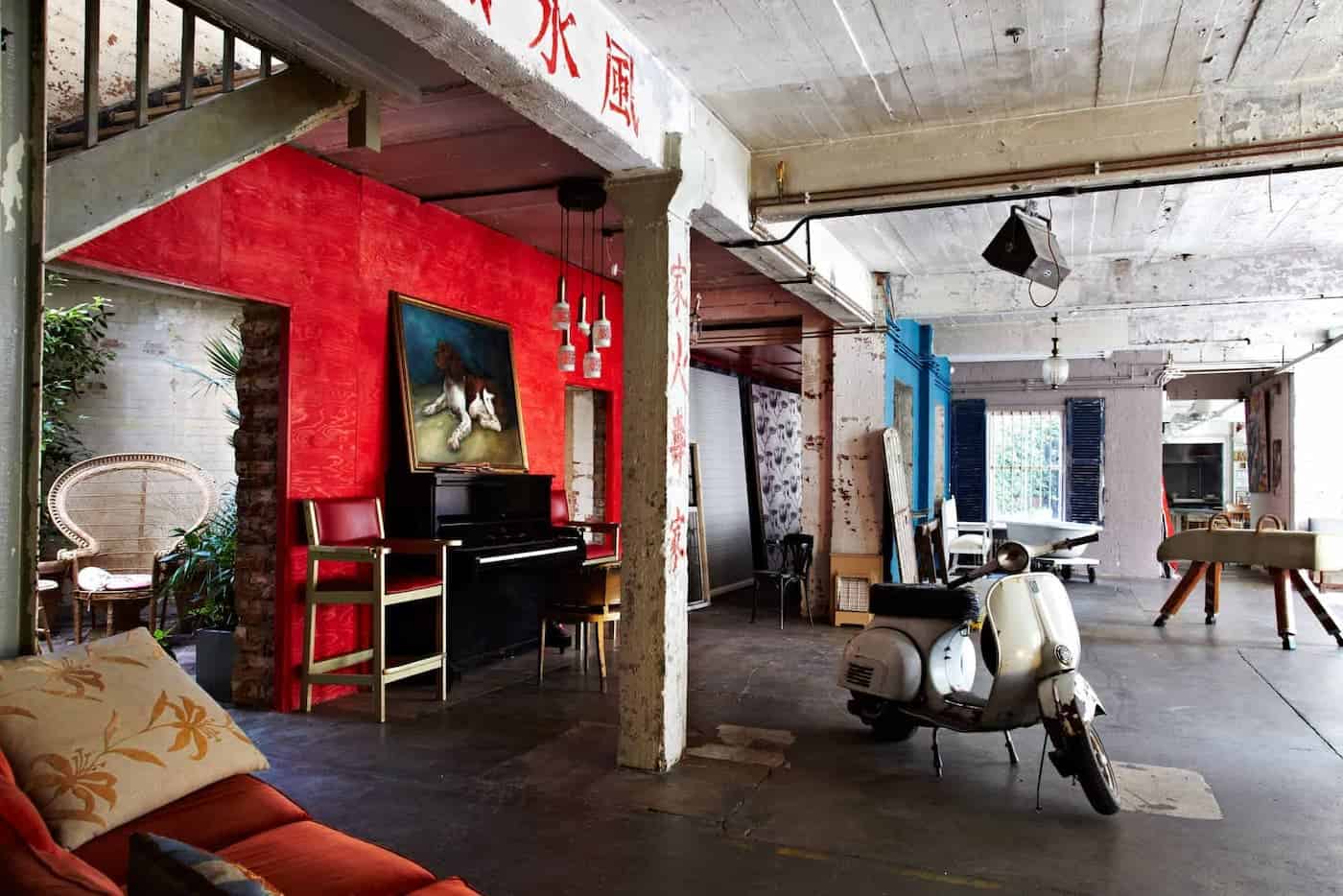 Filled with eclectic props and wall coverings, decorating and set building encouraged. Commercial kitchen on the ground floor with additional kitchenettes on the upper floors.
The Lab
Location: London, E5
A 2600 sqft open plan studio set in a beautifully restored old tram depot in Clapton, East London. Featuring an original and unique stone floor, stripped wooden beams, concrete and fresh plaster feature walls and an 18ft high ceiling.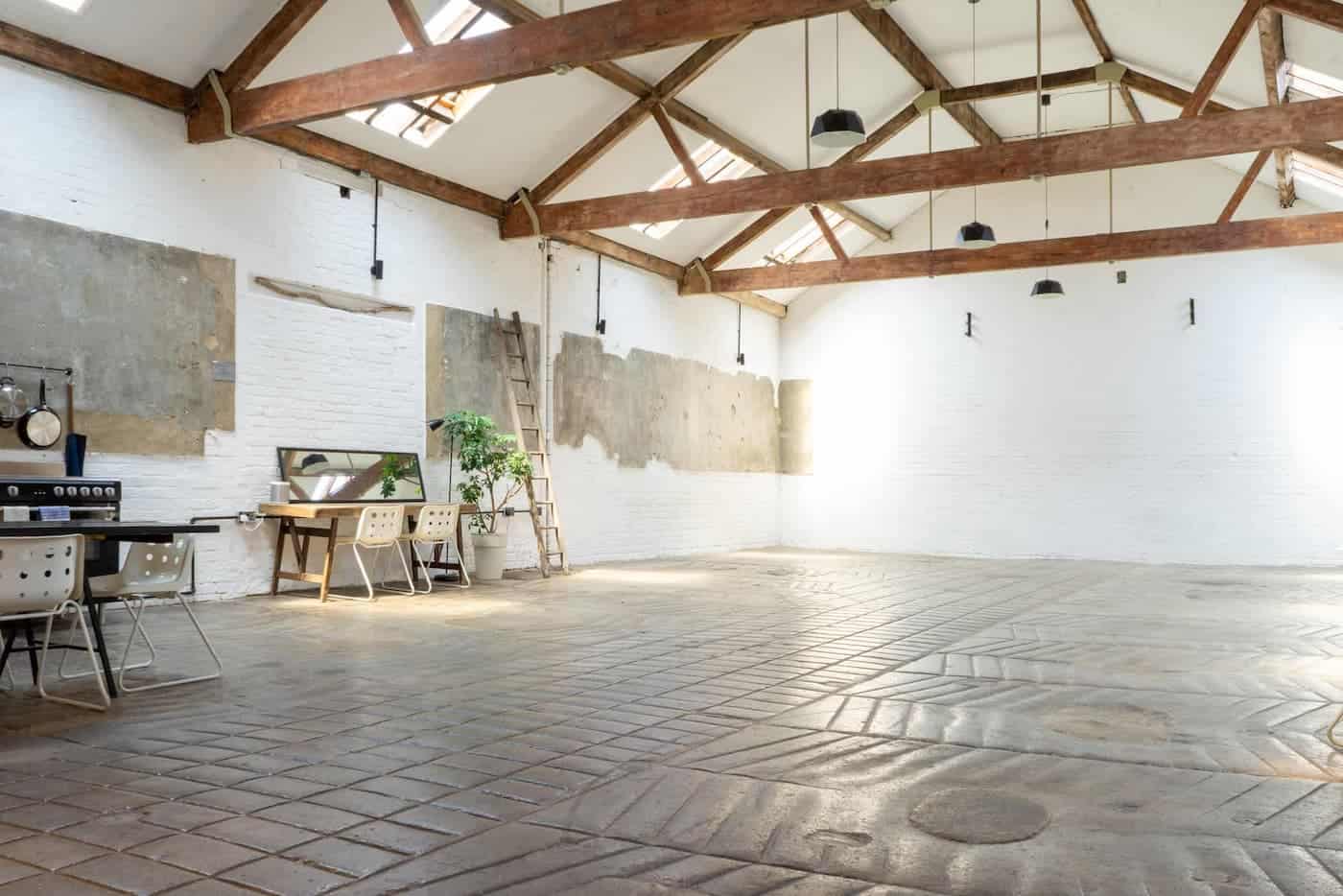 New for 2020, our 600 sqft mezzanine floor is a light and airy space with a truly welcoming feel. Designed with flexibility in mind, the area can be used for production and lunch during shoots or provide an inspirational environment for meetings, workshops or small dinner parties.
Clapton Warehouse
Location: London, E5
A converted warehouse of over 2,000sq ft. Split into two main studio shoot spaces with separate kitchen, bathroom, and hair and makeup area. The first space is the 'shop', with direct access out to the street, the front windows of the studio can be dressed for any pop-up events to create a completely personalised location. White walls and skylights help bring light into the space and a concrete floor helps retains the industrial feel.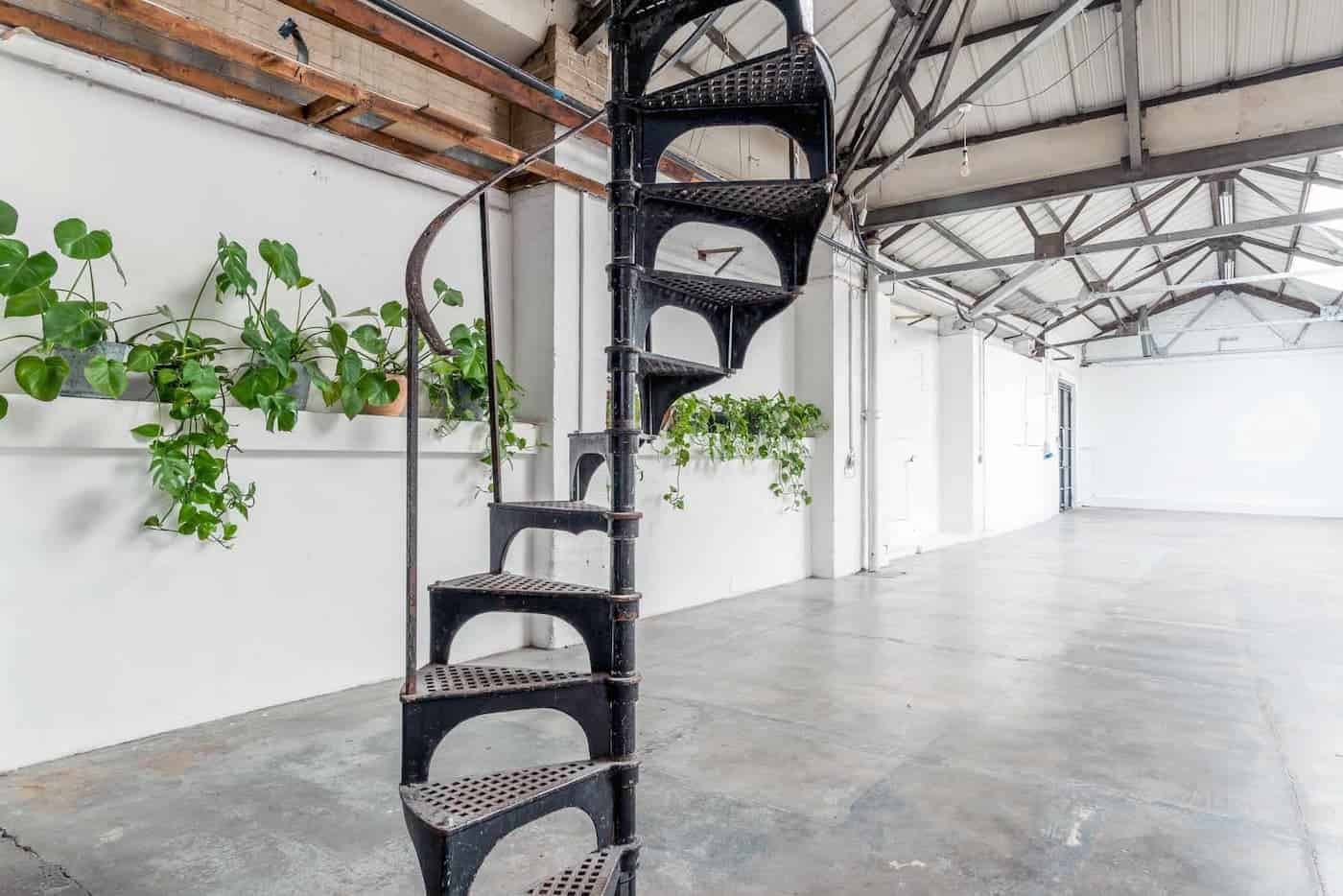 One step down takes you into the main hall area with vaulted ceiling, exposed trusses and more skylights which run the length of the studio. A zoned area has been created between the 'shop' and the main hall. Wood clad walls create a different backdrop and a wrought iron spiral staircase adds character.
Related Articles