The Location Guys represent a wide range of shoot locations including those times when you need a drive-in location.
Drive-In Shoot Locations
MC Motors
Location: London, E8
A 6,000 sq ft East London warehouse location available for filming, photo shoots and events. The industrial location oozes character and natural charm with the skylighted roof providing an abundance of natural light.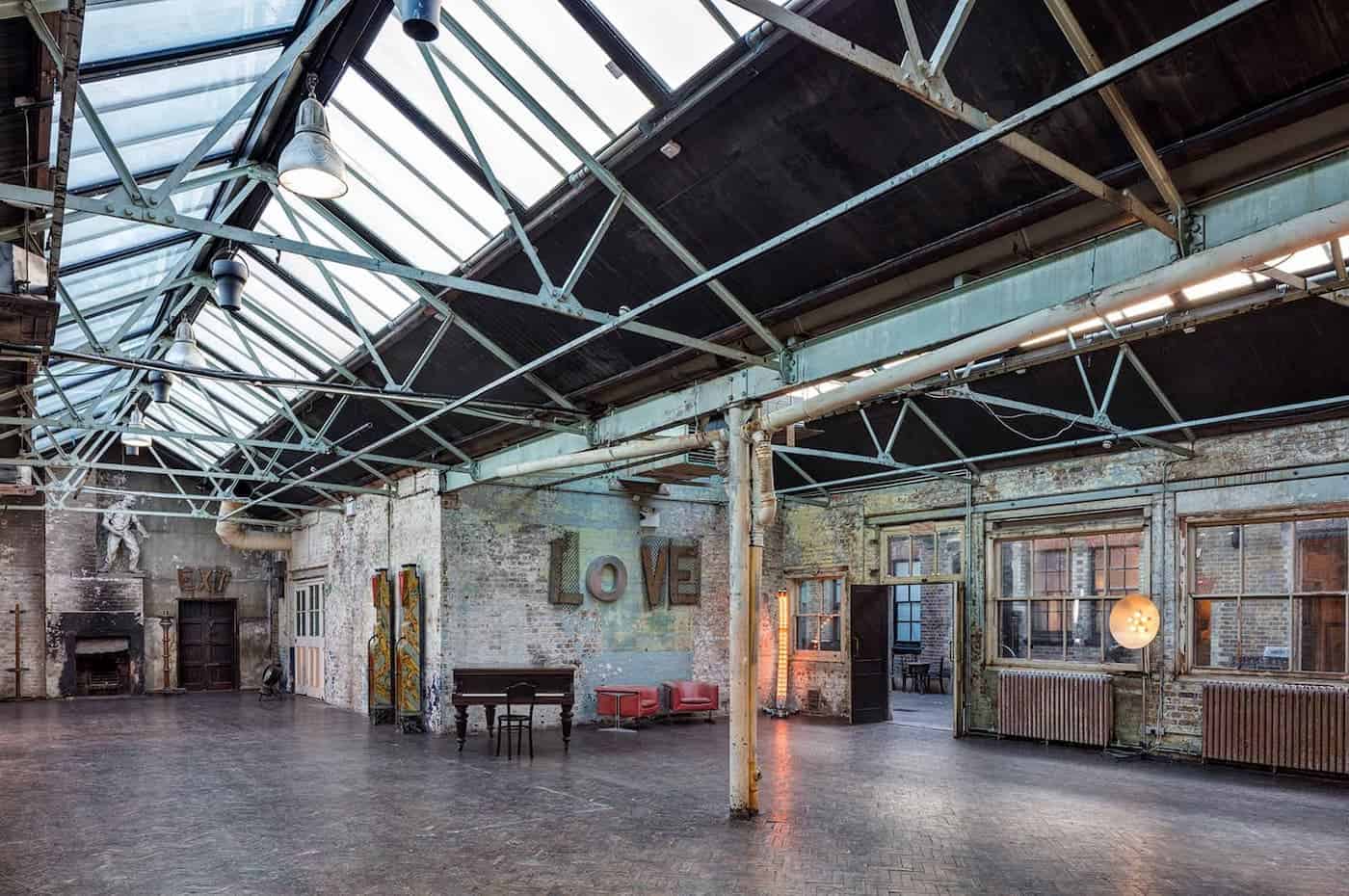 The warehouse has a chequered history with the largest room originally being part of the adjacent school whilst the rest was split into smaller industrial units. After the area was heavily bombed during the war the whole space was adjoined by the skylighted roof, hence the untouched Victorian street running through the middle. Since then the building has been occupied by a boiler maintenance depot, the Metropolitan Waterboard and most recently a car mechanics.
The Film Shed
Location: London, E8
The building once formed part of the London Gaslight and Coke company. It was badly bomb damaged during the 1940s London Blitz and shortly after demolished and rebuilt in the early 1950s. It later became a textile factory, car park (yes, really!!) and later a theatre rehearsals studio space.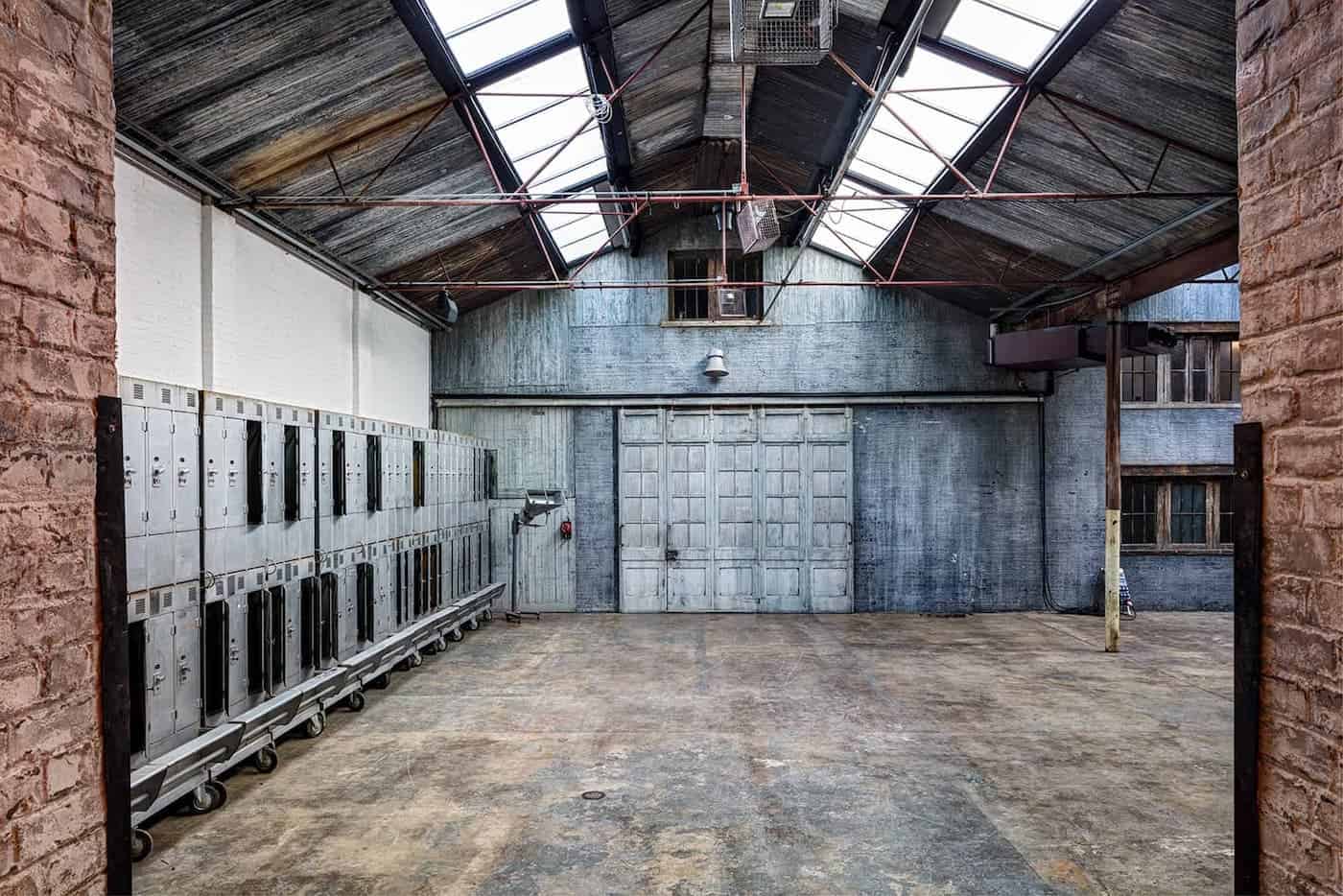 It is now a commercial location for filming, photography, launches and events.
Photo Studio East
Location: London, E5
A large, ground floor, sound-proof photography studio with full U-Cove, located in Hackney. Concrete floors, exposed brick walls, and a double height (17ft) U-Cove; Photo Studio East is a flexible space suitable for both stills and film productions.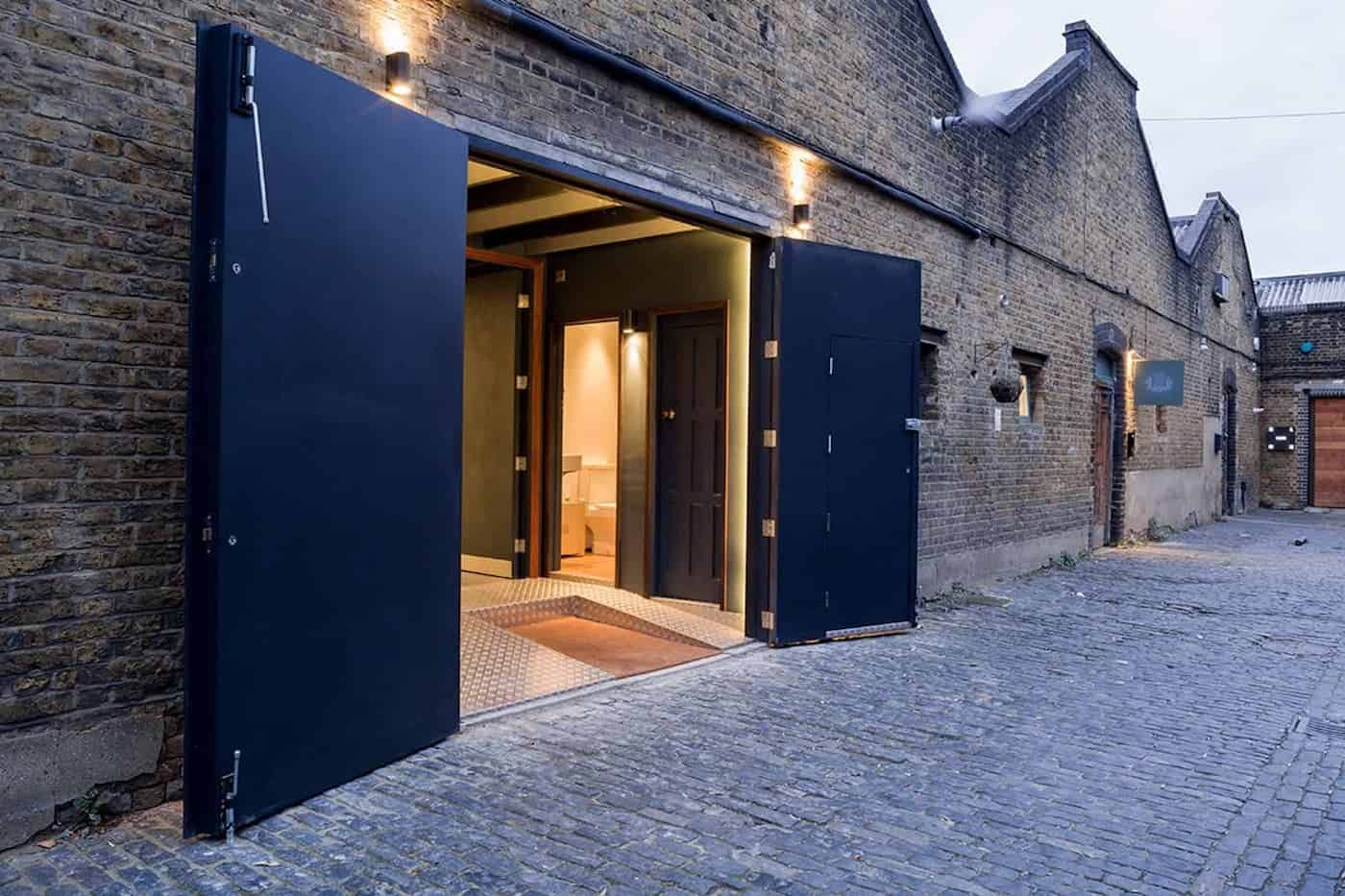 A large mezzanine area provides hair, makeup and breakout space, plus private changing room. There is a shower room on the ground floor and a w.c. on the mezzanine level. Kitchen facilities, 3-phase (300amp) power, and easy in loading, plus drive-in capability.
Penny Warehouse
Location: London, E1W
With its exposed brickwork feature walls and central concrete columns, this studio space never fails to impress. It's a versatile space with drive-in access, providing a unique backdrop for large scale set builds and film shoots. 3,541 sqft / 329 sqm, and 4.1m high.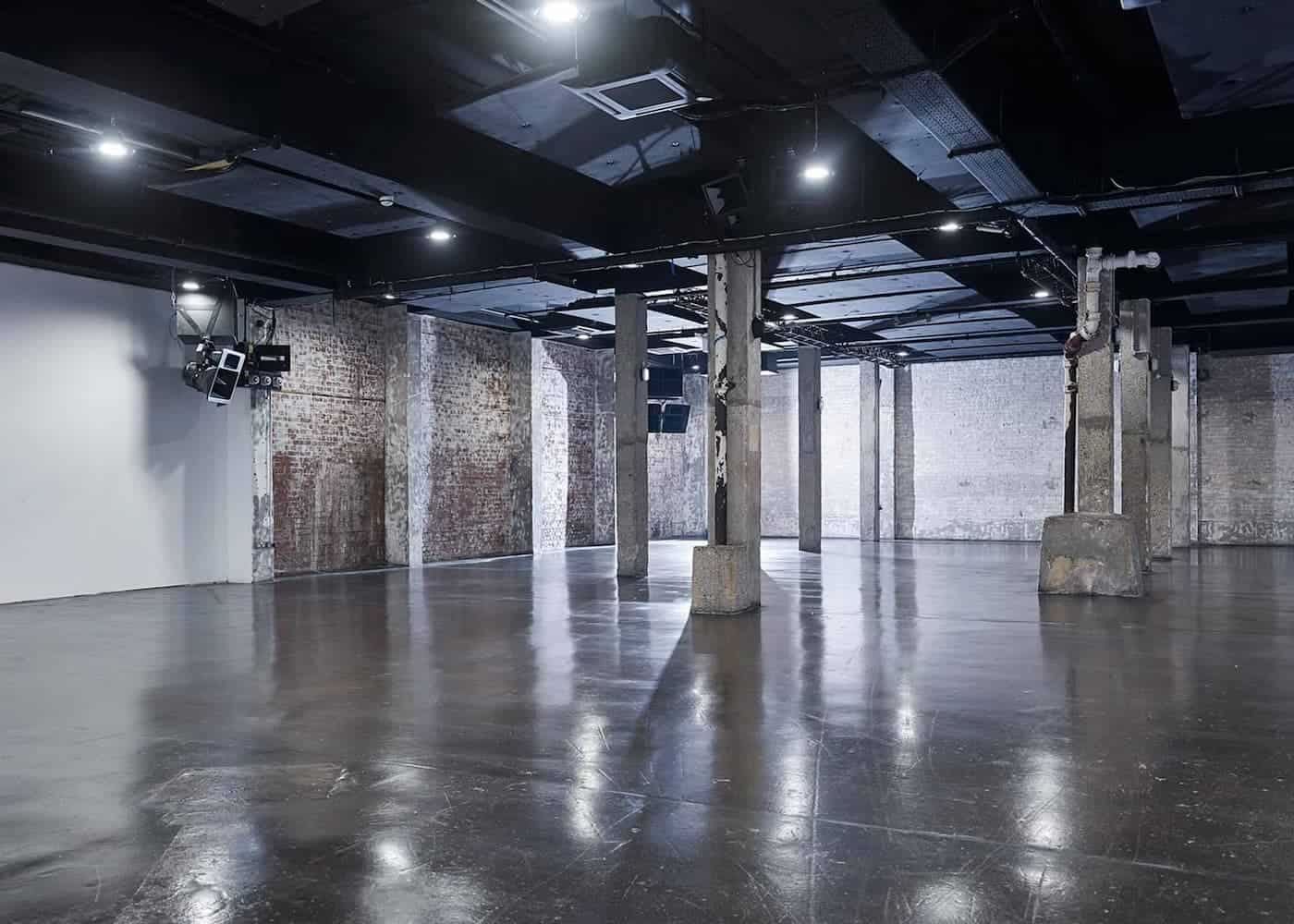 Features: Exposed brick walls, Polished concrete floor, Drive in access, Funktion-One sound system, 1×63 Three phase amp, 2×63 One phase amp, 1GB fibre speed broadband, Air conditioning / heating, Private greenroom, Styling kit: 2 rails, 60 top hangers, steamer, iron an ironing board, HMU set-up.
Kennedy
Location: London, N16
A bright and versatile warehouse style studio location in the middle of Dalston. Two rows of skylight windows provide great natural light throughout the day – the windows can be blacked out partially or completely. The drive in studio has a high vaulted ceiling with steel A-frame rafters, a mix of white brick and wood panelled walls.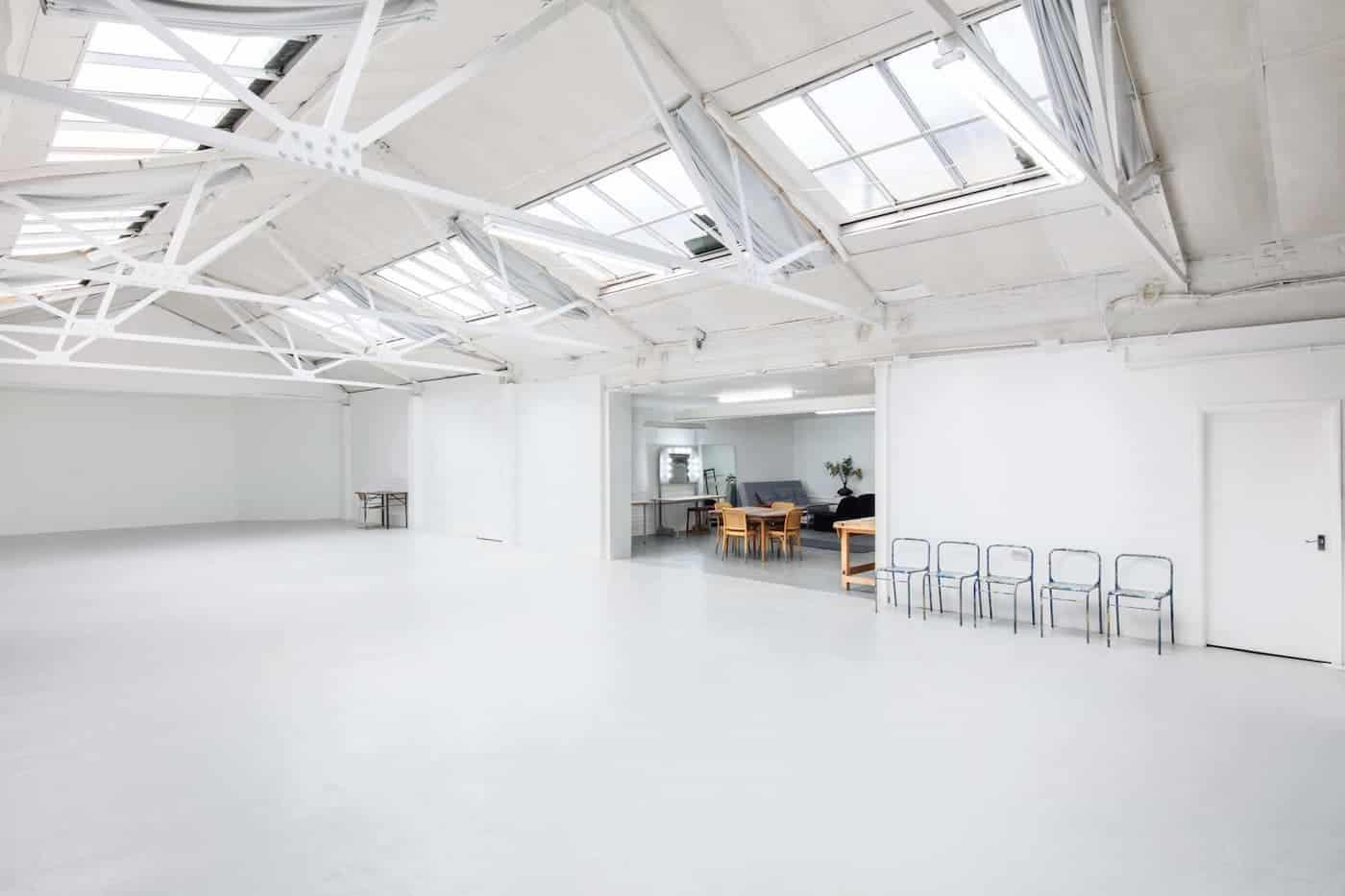 Amenities include a large lounge and client area, an open plan kitchen, a styling area with all necessities, a variety of props and tables, wifi and parking nearby. Our caterer Konrad's Kitchen can accommodate any dietary requirements. Rental equipment can be arranged at short notice.
Compound
Location: Birmingham, B3
Originally a 10,000 sq. ft. former textile factory, The Compound has now been converted into an incredible creative space. The attention to detail as well as the high standard of decor means that it attracts some of the leading players in the film, music and media industries.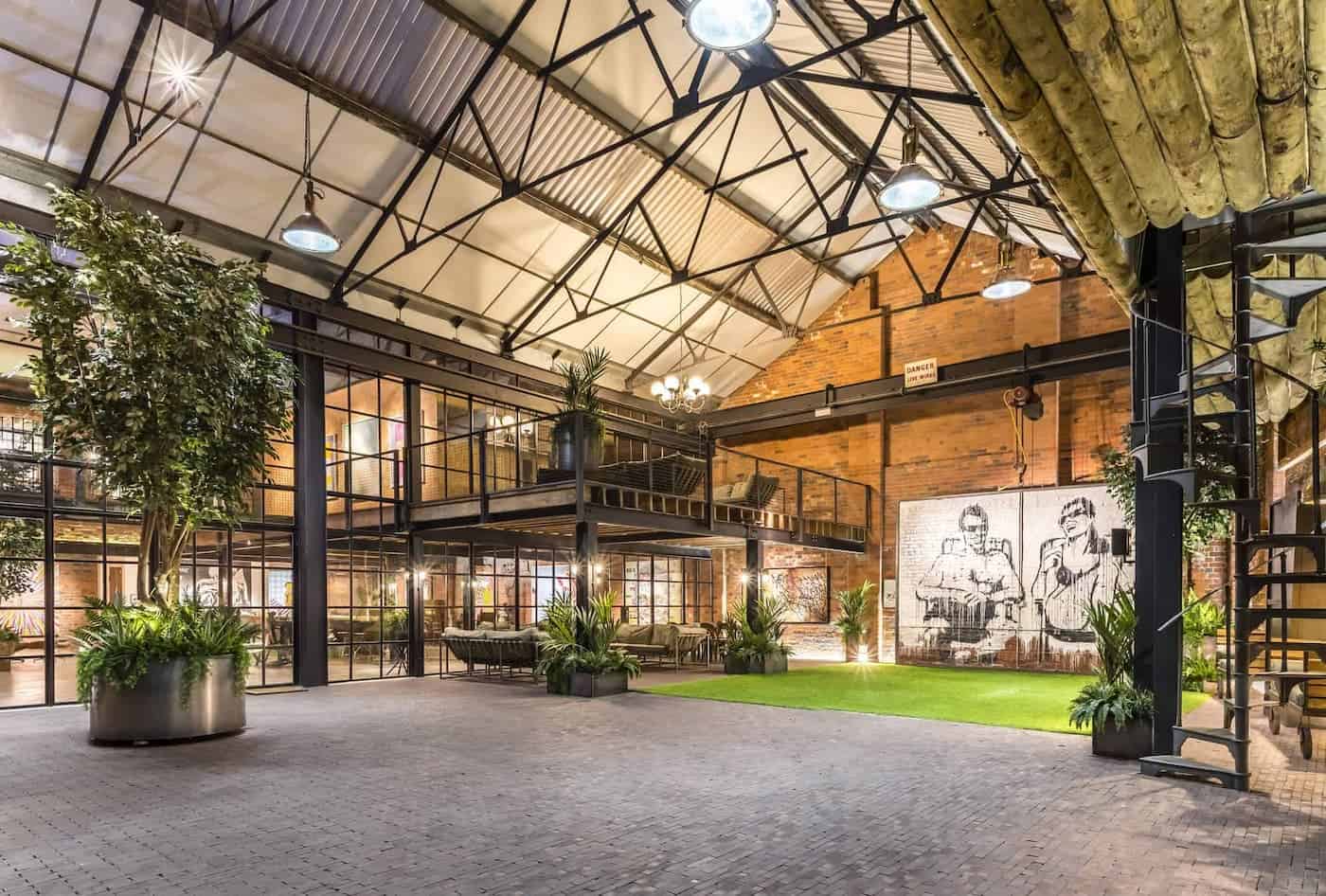 Some of the features of this incredibly versatile space include bridges, balconies and mezzanine floors. It also contains a 25 seat cinema, a speakeasy bar, an art studio. In addition, there are three self-contained living spaces which are located across multiple levels. It's multi-functionally means this location space can easily be transformed to suit many different creative styles.
Related Articles