If you are tired of using plaster effect photo boards and want to use the real thing, The Location Guys have a selection of locations with bare plaster for your next shoot.
Here are five new locations in London that feature bare plaster walls.
Bare Plaster Locations
Mastershipwrights
Location: London, SE8
Built on the site of an earlier building, the Master Shipwrights location house is a beautiful, historic, Grade II listed property constructed in 1708 and remodelled circa 1804 in the Georgian style. The interiors are being slowly and sympathetically reinstated however appear largely untouched.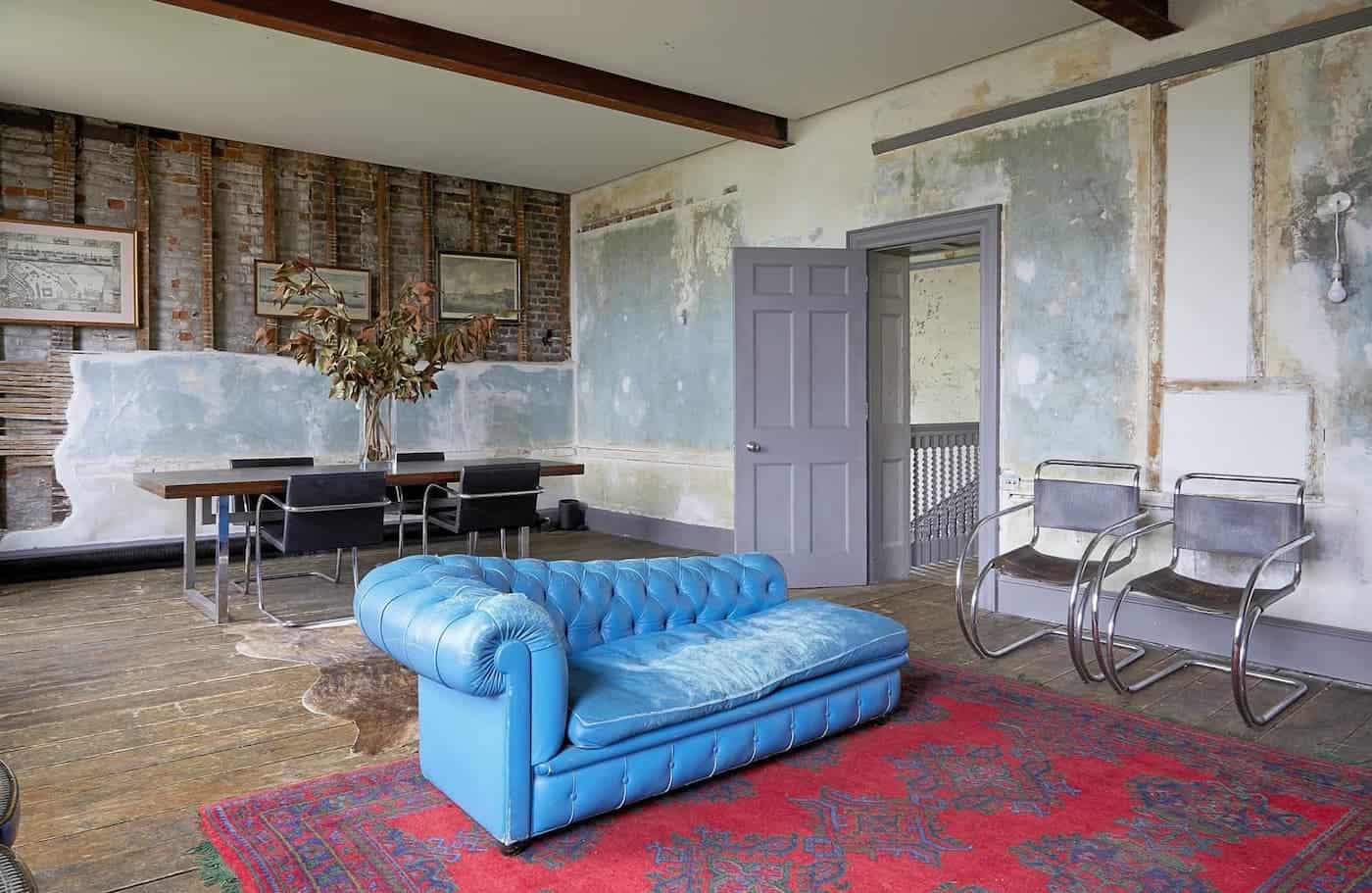 There are two large rooms to the river facing elevation of the property (north), one at ground floor and the second at first floor level. Both rooms feature tall sash windows, exposed wood floors and peeling walls with exposed brickwork in some areas. The third and largest reception room faces East.
House Next Door
Location: London, N16
The House Next Door is a wonderful five floored former building merchants situated on the corner of London's Jewish Quarter. Wonderful textures and wallpapers adorn the walls which are complimented by a mixture of parquet and original oak floorboards.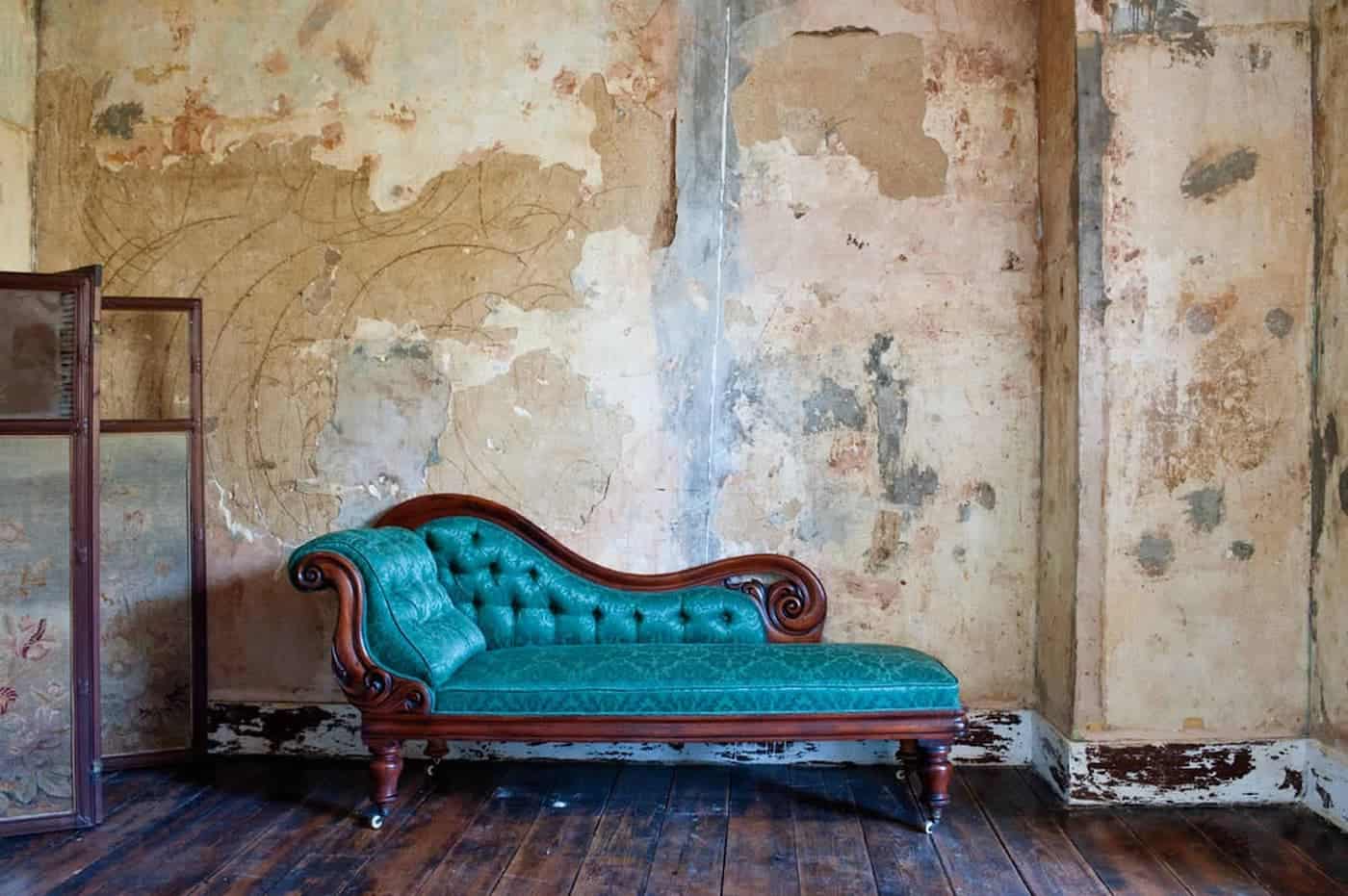 The House is served by large sash windows which provide great natural daylight and a number of differently themed rooms with varying colour schemes. The House has been hugely popular within the fashion industry but is equally effective as a filming location.
Fern Villa
Location: London, E5
An attractive terraced Victorian location townhouse with staircase to the raised ground floor entrance. The entrance opens directly into the sitting room. A through room with two open fireplaces, bleached wood floors, bare plaster walls, bay window to the front and sash window at the rear.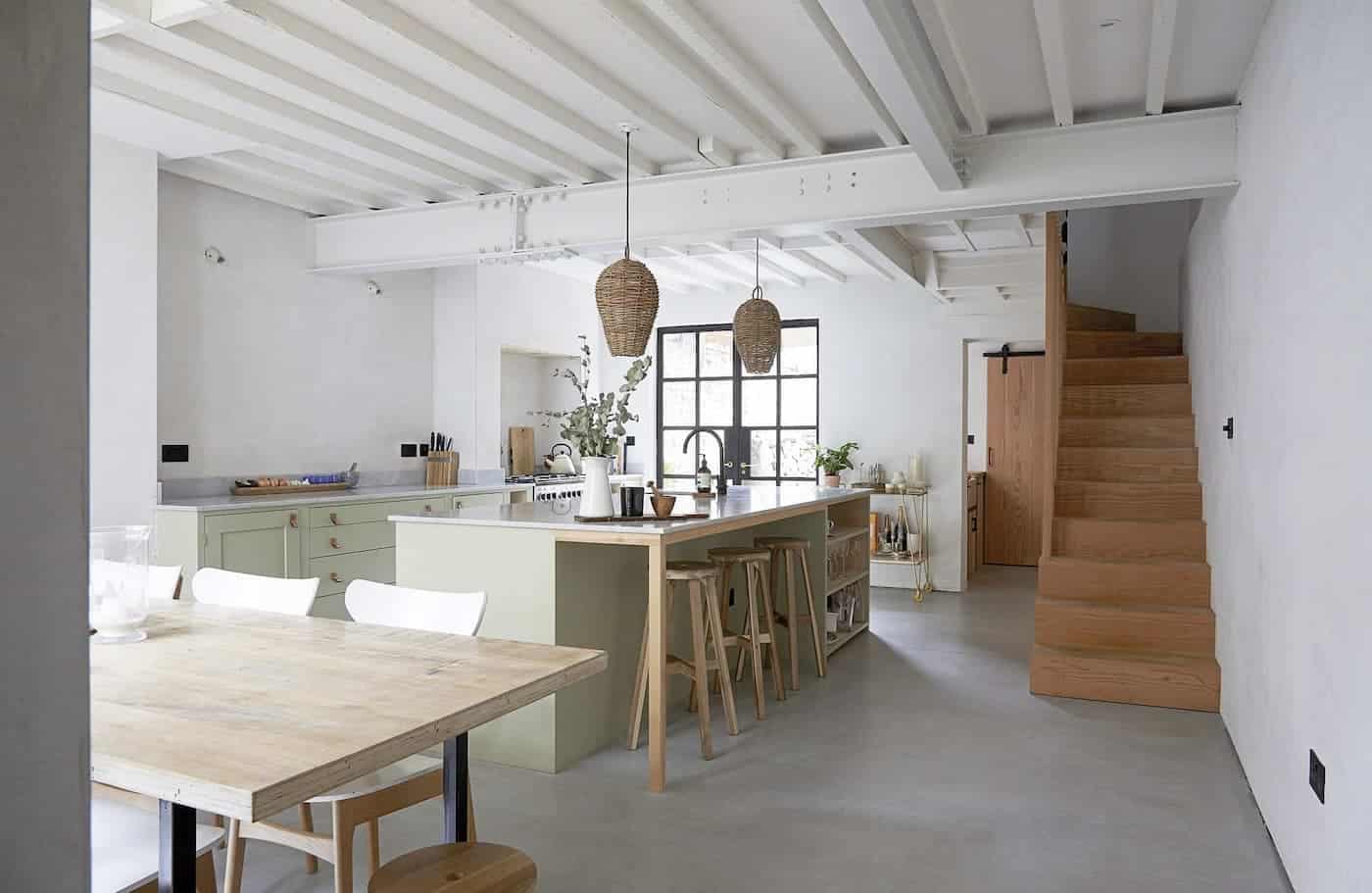 On the basement level is a large open plan living and dining kitchen with separate utility and cloaks, and access to the rear terrace and garden. The kitchen has a large island unit with marble work tops. The floor is polished concrete and the walls ceiling has white painted beams.
Fiesta
Location: London, E8
A former Victorian Pub converted into a four floor photographic studio and film location. Available to hire for film, stills, promotional events, launches, etc. Filled with an eclectic mix of furniture, props, art work and wall finishes creative and impressionable as you wish.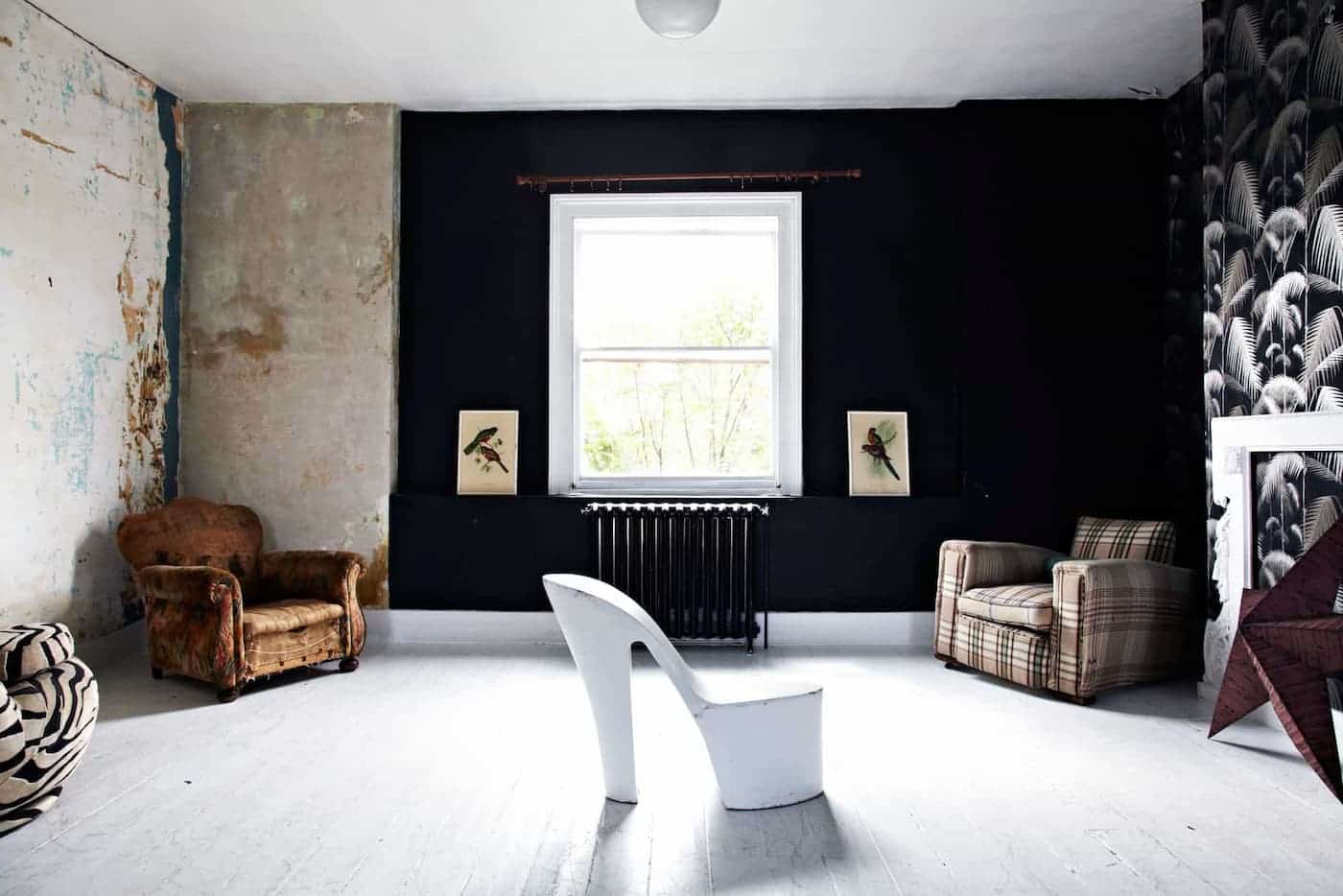 Unlike most large domestic film locations, no one resides full time at the Roost so the whole property becomes available without the normal restrictions on dress, painting, wallpapering, set building and event planning.
The Lab
Location: London, E5
A 2600 sqft open plan studio set in a beautifully restored old tram depot in Clapton, East London. Featuring an original and unique stone floor, stripped wooden beams, concrete and fresh plaster feature walls and an 18ft high ceiling,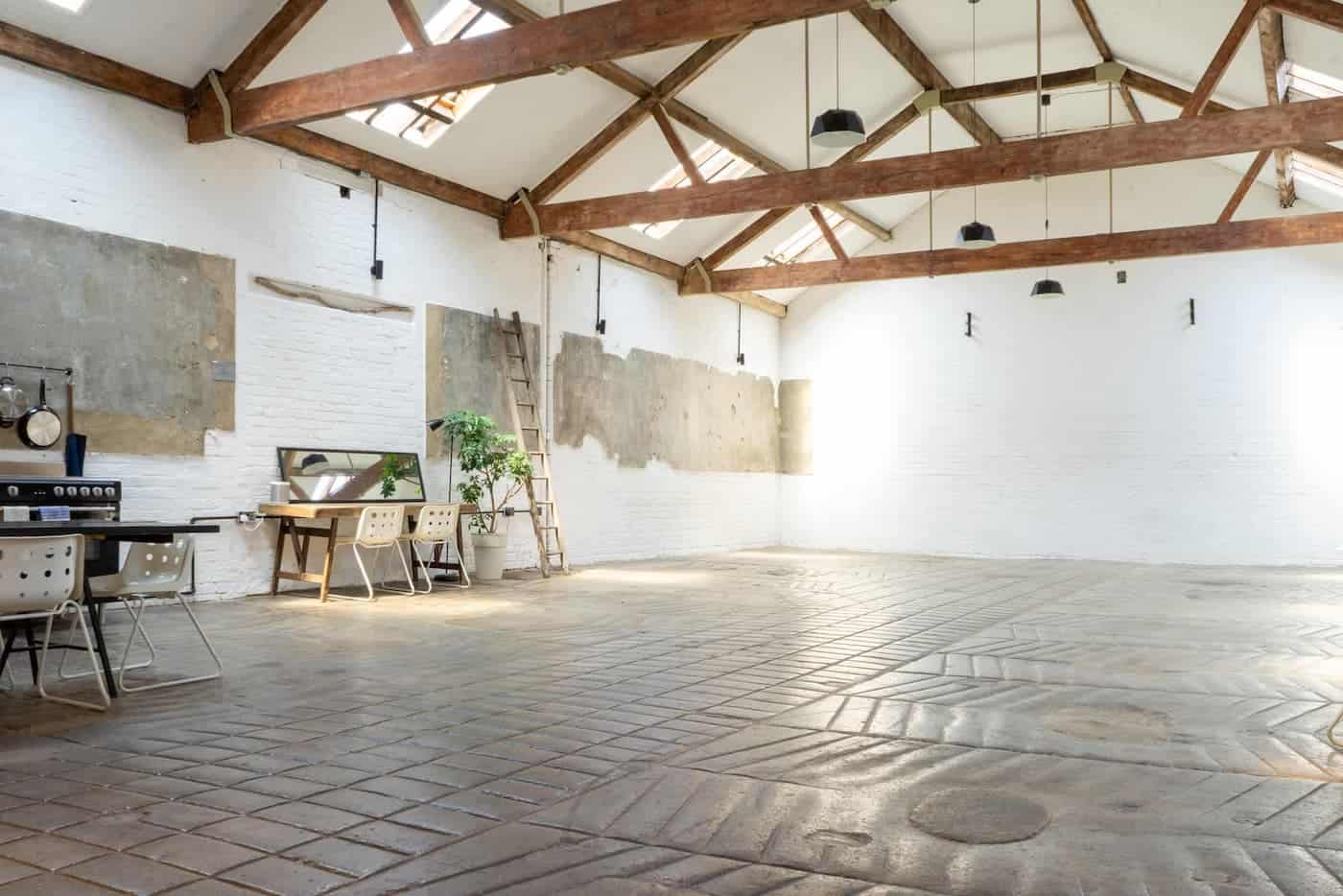 New for 2020, our 600 sqft mezzanine floor is a light and airy space with a truly welcoming feel. Designed with flexibility in mind, the area can be used for production and lunch during shoots or provide an inspirational environment for meetings, workshops or small dinner parties. During shoots, events or performances it can also easily be transformed into a storage space for our clients.
Related Articles