Birmingham is known for its rich history, diverse culture and stunning architecture. Over the years, Birmingham has become a popular location for filmmakers and photographers alike, owing to its unique blend of old-world charm and modern vibes. From charming neighbourhoods and historic landmarks to trendy studios and industrial spaces, Birmingham offers a diverse range of locations for stunning photo shoots and film projects.
We showcase three of the best locations in Birmingham for capturing beautiful photographs and filming footage that genuinely captures the essence of this vibrant city.
A Hidden Gem in Birmingham
Harborne
Location: Birmingham, B17
This location house is full of original details dating back to its Victorian era, which several industrial touches have also complimented. Many of the rooms have exposed brick and wood-panelled walls. There are exposed steel columns and fireplaces, concrete floors and worktops, and blue brick floors. All ceilings are 10 ft tall, which gives a real feeling of space and light.
The double-fronted period property location includes two large living rooms at the front of the house, on either side of the entrance hall. At the rear is a large open-plan kitchen, lounge, and dining room. This space has full-height floor-to-ceiling crittal-style windows and doors onto the garden. The rear of the property is South facing, so this space is flooded with natural light all day. The garden has lots of space if further lighting equipment is required for shoots.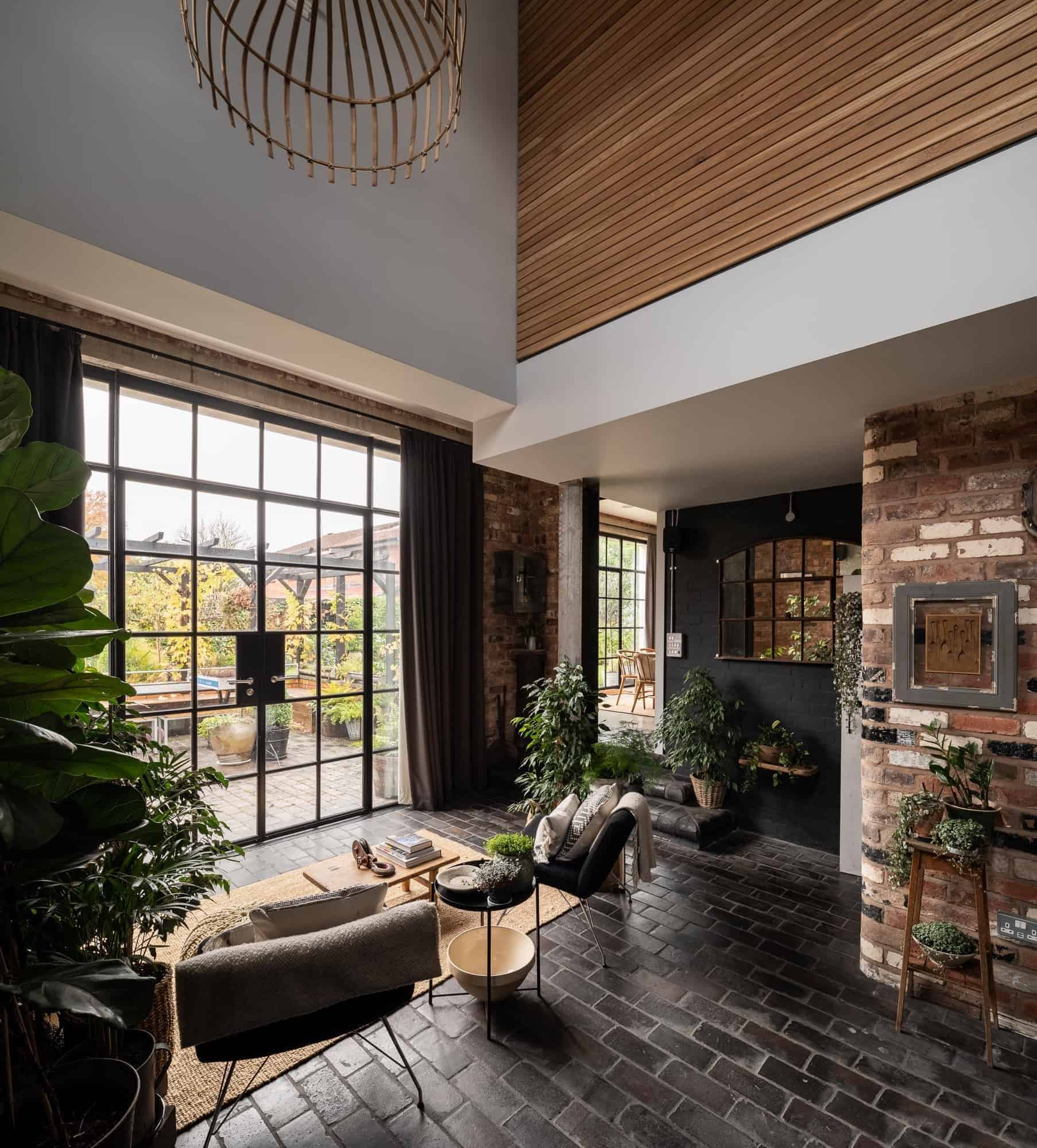 The property has a driveway large enough for several vehicles. There are 2 points of access; via the front door and via a side gate which gives access to the patio and rear of the property. Both entrances allow for easy access of equipment. There is lots of space for storing equipment and props overnight if required.
Industrial Chic in Birmingham
Compound
Location: Birmingham, B3
Originally a 10,000 sq. ft. former textile factory, The Compound has now been converted into an incredible creative space.
The attention to detail as well as the high standard of decor means that it attracts some of the leading players in the film, music and media industries.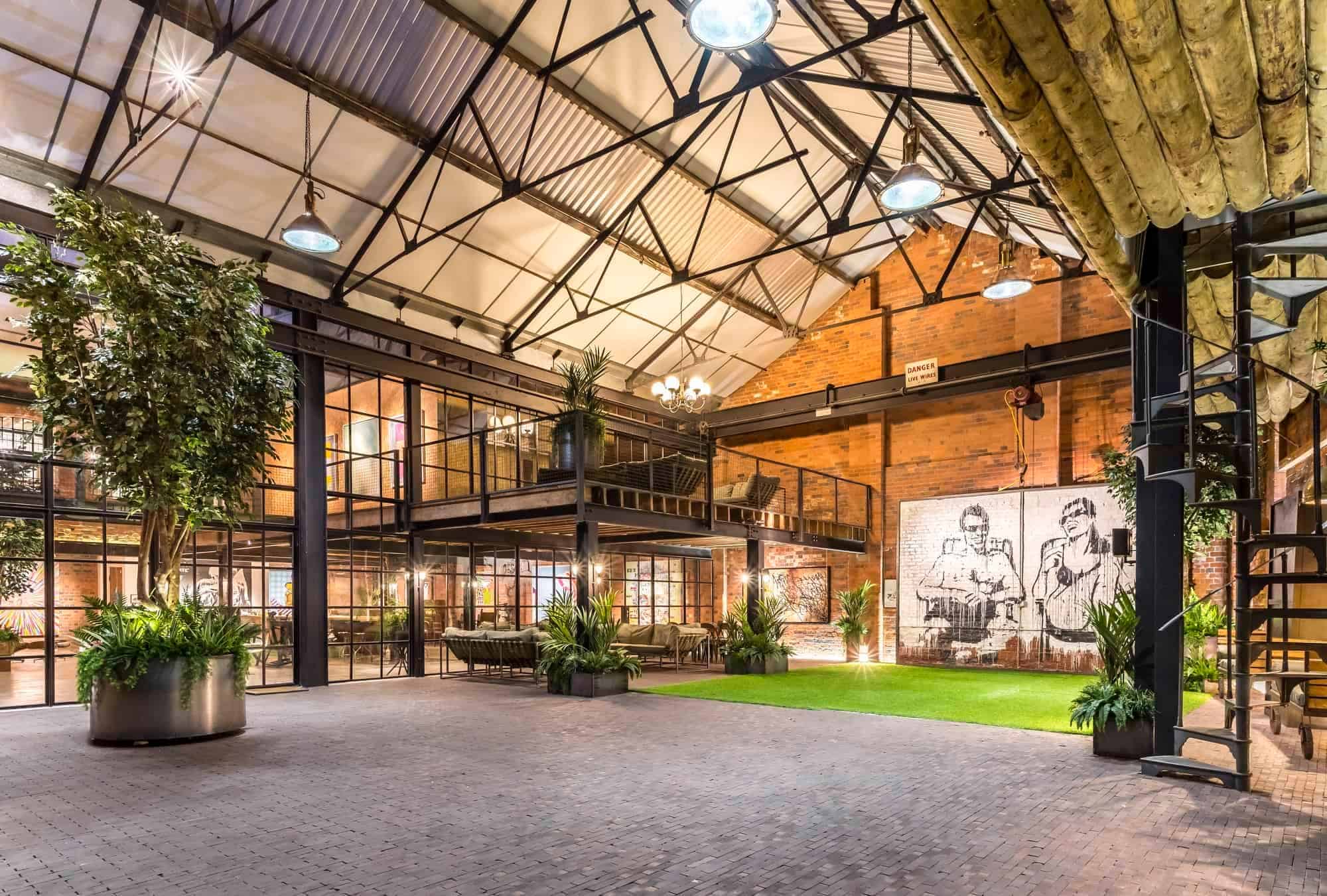 Some of the features of this incredibly versatile space include bridges, balconies and mezzanine floors. It also contains a 25 seat cinema, a speakeasy bar, an art studio. In addition, there are three self-contained living spaces which are located across multiple levels. It's multi-functionally means this location space can easily be transformed to suit many different creative styles.
Versatile and Creative in Birmingham
Thomas Street Studio
Location: Birmingham, B6
A large, almost 4,000sq ft workshop with associated studio, on the ground floor of a former radio factory in Birmingham.
Split into three key areas, the space offers a ground floor, drive in access loading bay with large roller shutter door. A second industrial sliding door leads through to the studio space.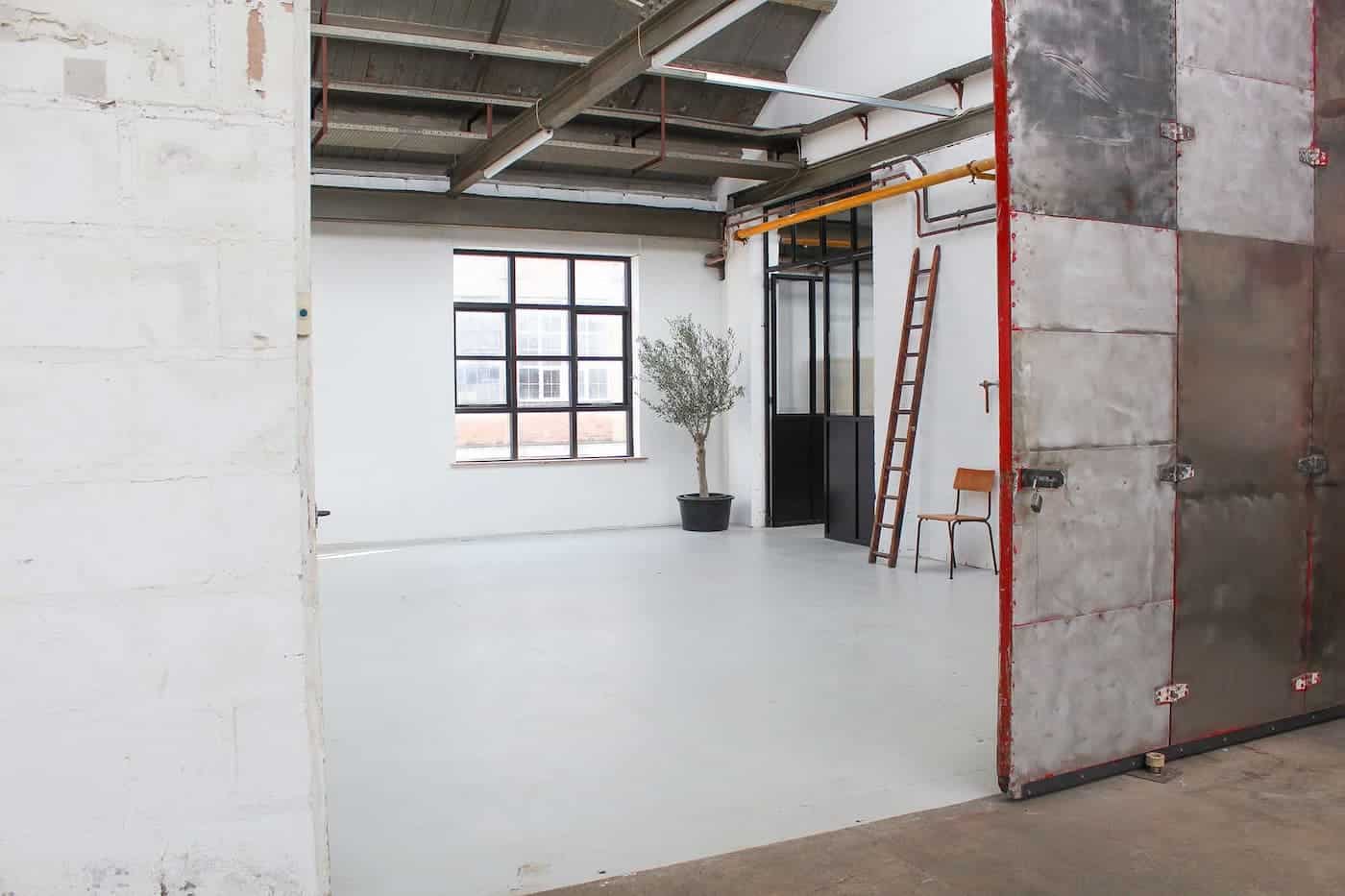 Flooded with natural light, the studio has two large crittal style windows and skylights above. The bespoke kitchen and cabinetry has been built in-house, and is made from Scandinavian plywood. The walls are white painted brick.
Note: The in-house team can discuss and facilitate set build, if required.
Related Articles