Are you tired of shooting in the same old locations in London? Are you looking for something new and exciting to add a fresh perspective to your photography? The Location Guys have these five unusual shoot locations in and around the city to get you started.
While London is known for its iconic landmarks and picturesque views, these locations offer a unique atmosphere that will make your photos stand out. Each location has its own character and story, from an abandoned bunker to a stunning palace.
So join us as we venture beyond the obvious and discover some of London's most intriguing and offbeat locations. Whether you're a seasoned photographer or just starting out, these unusual shoot locations will inspire your creativity and spark new ideas for your next shoot.
Unusual Shoot Locations in London
Discover some of the most offbeat and captivating shoot locations in London. Each location offers a distinct ambience and character that will elevate your photography and add depth to your shots.
From an eclectic home in Henley-on-Thames to an abandoned bunker in London, these location houses offer a glimpse into the city's hidden corners and lesser-known gems. So, whether you're looking to shoot fashion editorials or portraits, let's get stuck into these quirky locations.
Eclectic
Location: Henley on Thames, rG9
Behind the facade of this historic Georgian home is a surprising, quirky interior filled with mid-century design details. The house is 4700sq ft overall and has an outdoor pool and structural garden. Internally this location home offers a wide range of rooms to satisfy creative briefs that require a versatile space offering a multitude of differing backdrops.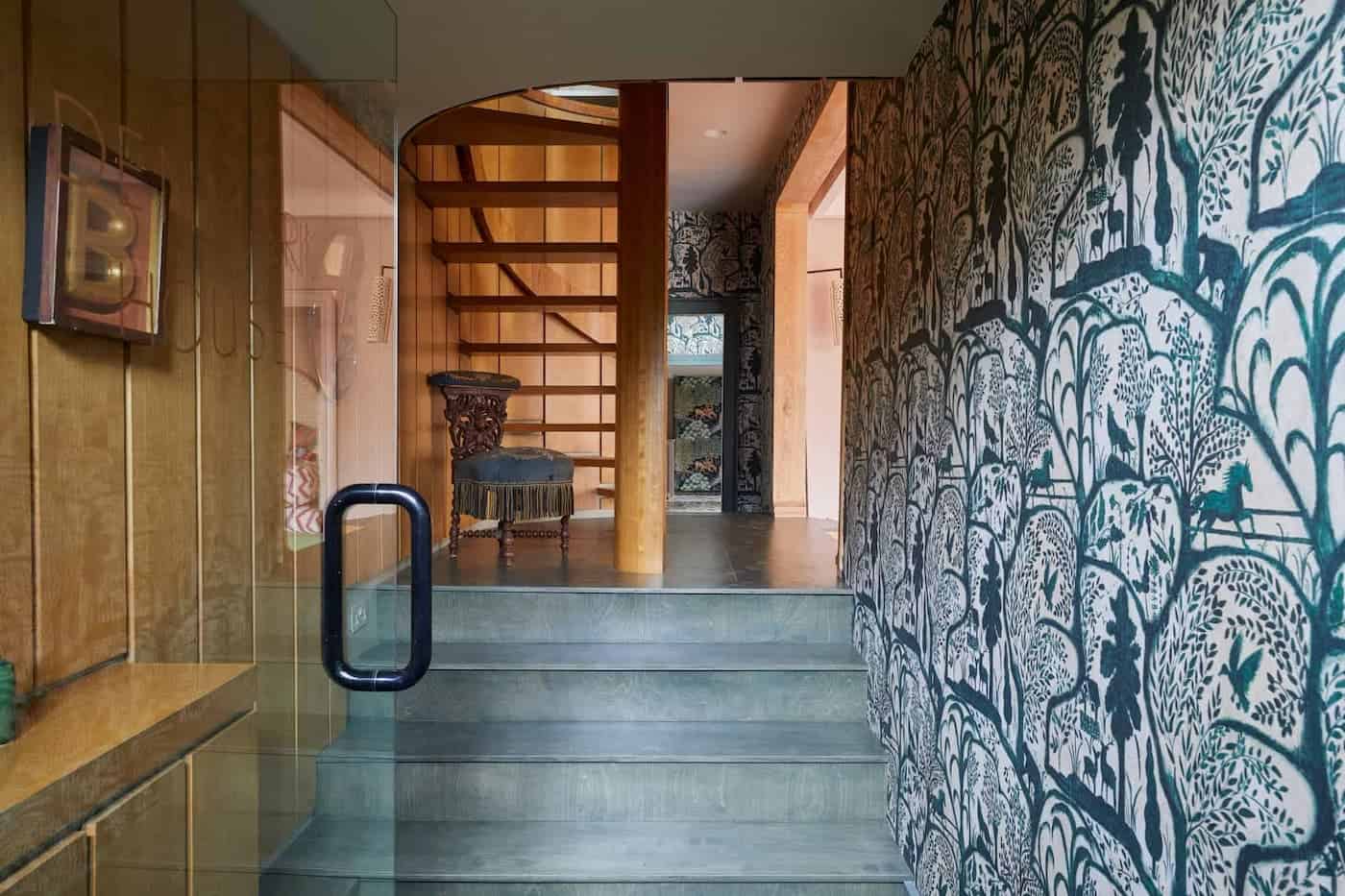 An impressive entrance hall with a fantastic spiral staircase is on the ground floor. Off the hall is one of the sitting rooms – a dramatic sculptural set of steps leads into the room, the floor is an oversized parquet, the fireplace a two-tone marble mid-century creation, a pink velvet freestanding banquette takes centre place in the middle of the room, and windows from two elevations flood the space with natural light.
Bunker
Location: London, E12
An incredible concrete basement renovation by Space Group Architects.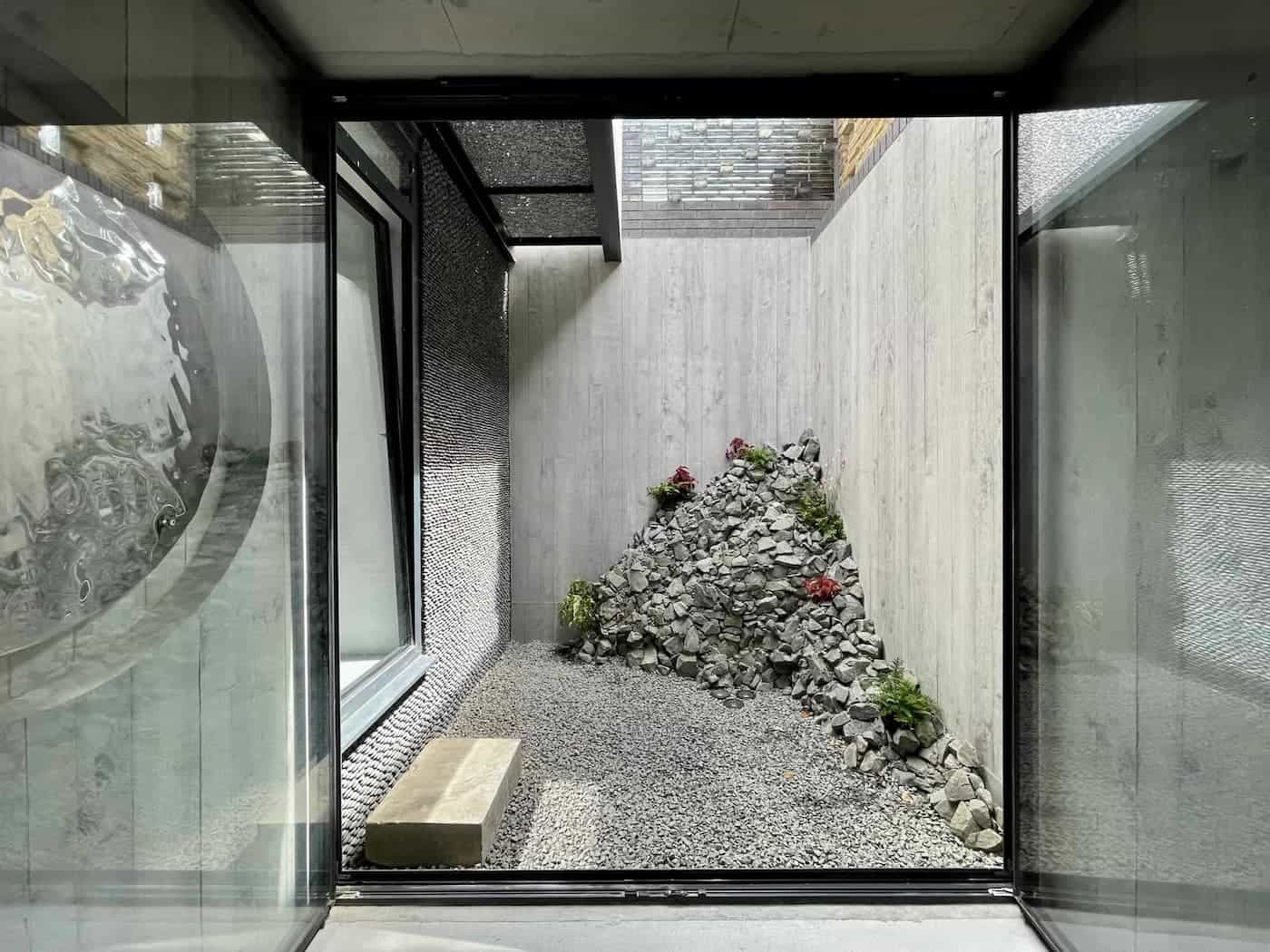 A large living space opens to a sunken courtyard and overhead skylights flood the space with natural light. Filled with unique and contemporary furnishings the space has a futuristic feel, and a small gym is clad in a lattice of mirrors with integrated lighting.
Palmers Green
Location: London, N13
A four bedroom semi-detached Edwardian location house built in 1910.
This quirky location house is packed with individual character boasting original stained glass, feature cast iron fireplaces, serving hatch leading from the kitchen into the dining room, original split levels with steps in and out of rooms. The anaglypta wallpaper below the dado all around the house is original, and mosaic hallway floor all original too, as is the cornicing and architrave.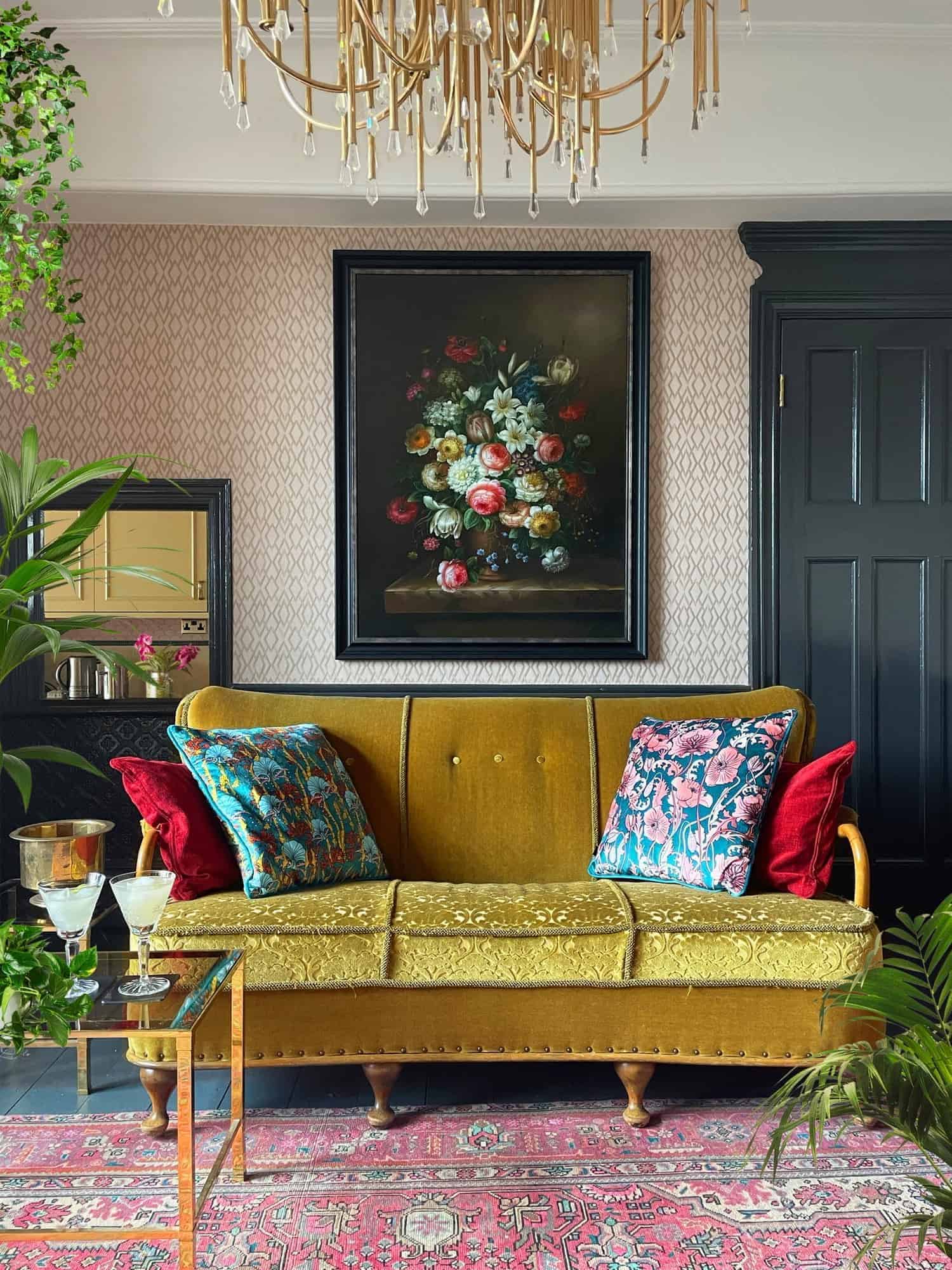 Decorated in a vintage eclectic style with bold dark glossy woodwork, patterned vintage wallpapers, crackle glaze tiles – a textural feast. The kitchen has steel Crittal patio double doors leading out onto a herringbone brick patio area, and the original stained glass French doors in the dining room lead to a seating area outside under a pergola.
Harlequin
Location: London, N16
A kaleidoscope of colour and pattern fill this first floor duplex apartment location in North London. With vivid colours and bold pattern on every surface, this location really packs a punch as a vibrant backdrop for photoshoots or small scale filming projects.
The property comprises of first floor lounge, with a bay window, painted floorboards and cast iron fireplace. A hallway leads to the kitchen which has a range of base units, and built in cabinetry, with doors painted in contrasting block colours, and on the higher level is the bedroom and bathroom.
The Prince's Palace
Location: London, W5
A reproduction of a neo-classical Louis XVI Palace, built in Ealing, London. The location house features extravagant exteriors with an entrance in the style of Marble Arch, a driveway surrounded by figurine statues, and a dramatic stucco frontage with double height pillars and ironwork in gold.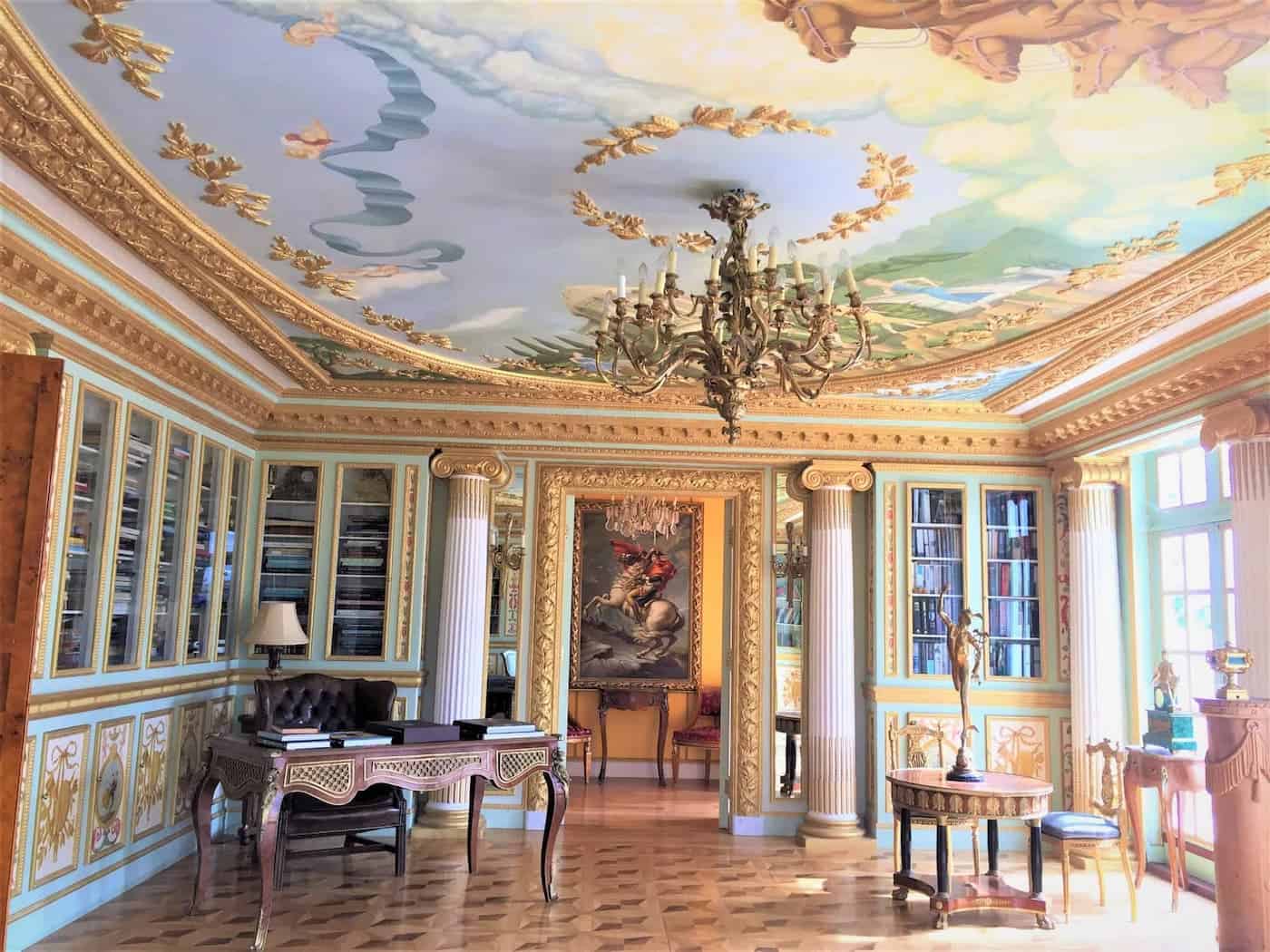 Built by a prince and offering fairytale interiors of gold leaf, marble, and with intricate plasterwork and countless murals, there is no property in London quite like this, other than Buckingham Palace. The house even has a vintage gold Steinway grand piano – the only other one in England is at home in the Queen's palace.
Related Articles