Four new studio shoot locations in Greenwich available from The Location Guys.
Greenwich Studio Locations
Warehouse Kitchen
Location: London, SE18
With two movable kitchen islands and several backdrops, this may be one of the most versatile food studios in London. The large crittal window is diffused to allow daylight to cover the kitchen in soft, white light and is also fitted with blackout blinds for extra control.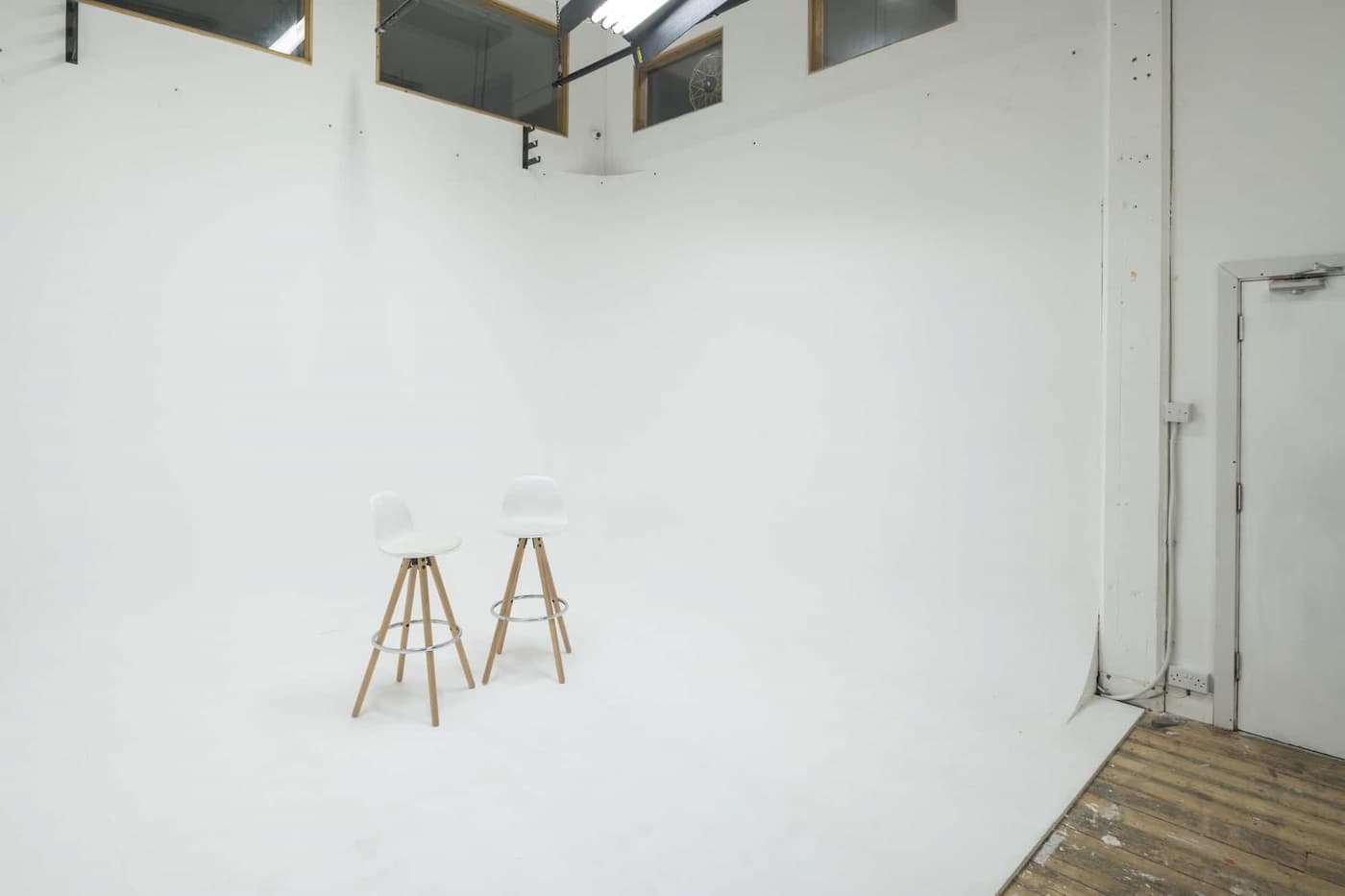 The kitchen location has two ovens, two induction hobs installed on the island, and all other modern appliances including, freezer and dishwasher. The studio location doubles as a cyclorama studio with a full 'U' shaped white cove at the other end of the room. A lighting rig is fitted above which has 2 x 4ft Kino lights mounted and are included as standard. The infinity cove is extra tall at 3.5 metres high and can be turned into a blackout studio with curtains and black vinyl flooring
Green Screen
Location: London, SE18
Studio Green houses a full 'U' shaped chroma green cyclorama. The studio comes pre-lit with Kino lighting attached to the rig above the cyclorama, including a Kino Diva backlight to separate the subject from the studio back wall. High ceilings and a good amount of floor space that allows for versatile filming with enough room for a small jib, track or mocap setup.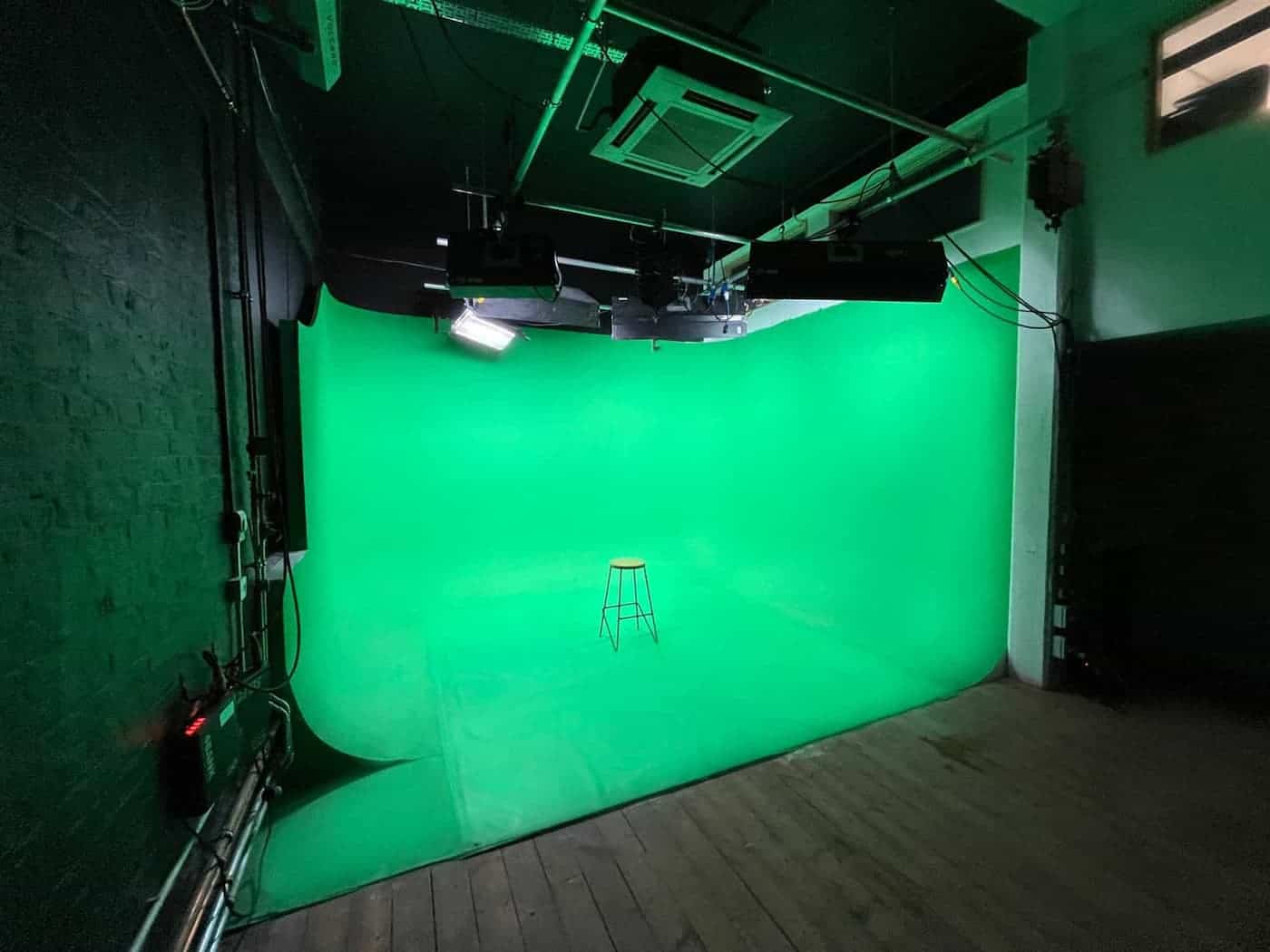 Blackout curtains and black vinyl flooring are available for hire together to transform the space into a blackout studio. A selection of 2.7m colorama paper backdrops are also available on request.
Dockyard Kitchen
Location: London, SE18
Studio Kitchen is truly a unique space. At one end of the studio, the fully functional rustic kitchen is perfect for capturing food and cooking content, whilst the other end, a warehouse lounge/dining area is a great space to film interviews, or to use as a breakout area.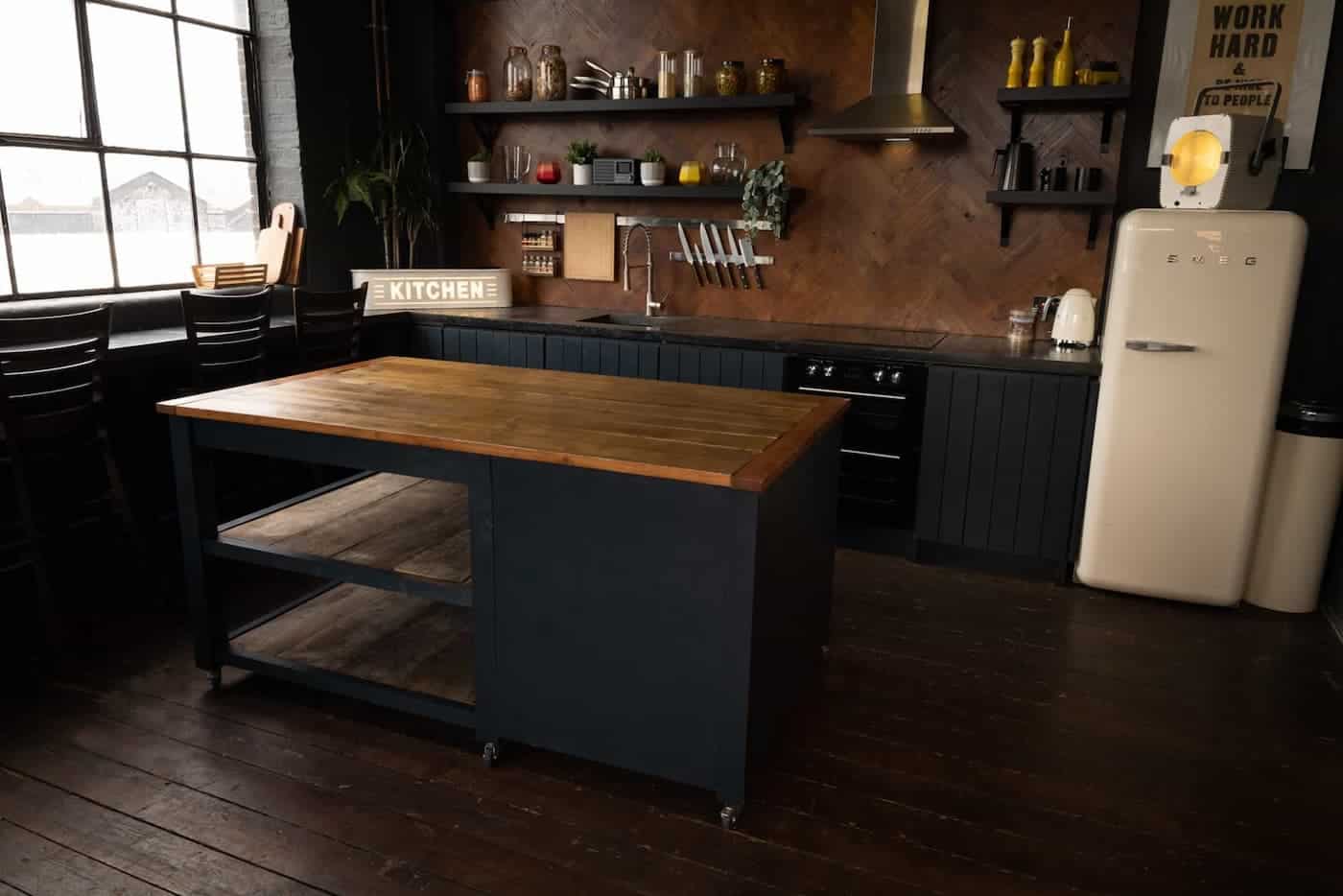 The location studio has three large, beautiful, Victorian windows all fitted with full blackout blinds for controlled lighting, alternatively you can keep them open for amazing natural light throughout the day. Other features include original Victorian floorboards and white painted brick walls.
Bohemian Studio
Location: London, SE18
Studio Bohemian is a unique and versatile space made for film and photography. The highly adaptable location studio includes a variety of specially designed walls and surfaces for different rustic looks while still being versatile enough to make the space your own with set building encouraged.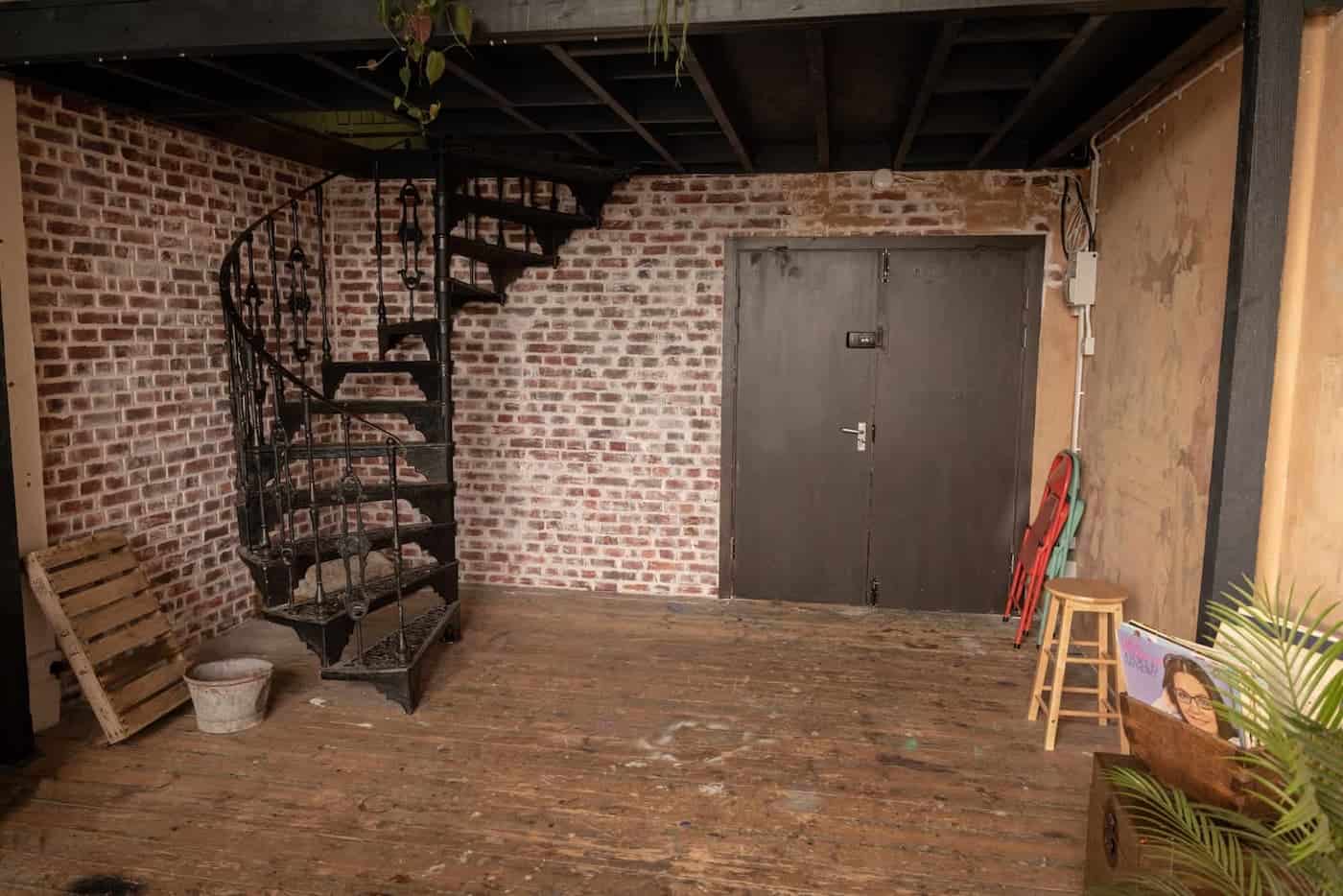 Filled with an eclectic range of props and furniture the space compliments the neighbouring Studio Kitchen with a backless fridge, dining table and upstairs mezzanine chillout area. Hosted in a complex of character studios in Woolwich Dockyard, with free parking, Wifi and fast transport links into London Bridge and central London.
Related Articles