Marks & Spencer launches its arrival with a dazzling display of glamour and star power in its 2023 Christmas advert. Filmed on location in London, the advert captures the essence of a modern, joyful Christmas, thanks to the stunning backdrop provided by The Location Guys. Their carefully chosen setting, a luxurious five-bedroom location home in London, serves as the perfect stage for this festive spectacle.
A stellar cast including the dynamic Sophie Ellis-Bextor, the ever-stylish Tan France, the talented Hannah Waddingham from 'Ted Lasso', and the charismatic Zawe Ashton, M&S's Christmas advert is a bold statement of holiday cheer. Set against the soulful strains of Ray BLK's reimagined classic 'I Would Do Anything for Love (But I Won't Do That)', originally by Meatloaf, the advert takes viewers on a whimsical journey.
This year, M&S steps away from the clichéd holiday tropes, instead focusing on shedding the often cumbersome traditions that have become synonymous with the season. The advert showcases our beloved celebrities casting aside the burden of crafting hand-made decorations and the chore of sifting through stacks of greeting cards. It's an invitation to embrace the simplicity and joy at the heart of Christmas, encouraging viewers to focus on what truly matters during the festive season.

Filming Location
Opening and closing scenes.
Queens Park
Location: London, NW6
A spacious, five-bedroom location home with beautifully designed interiors.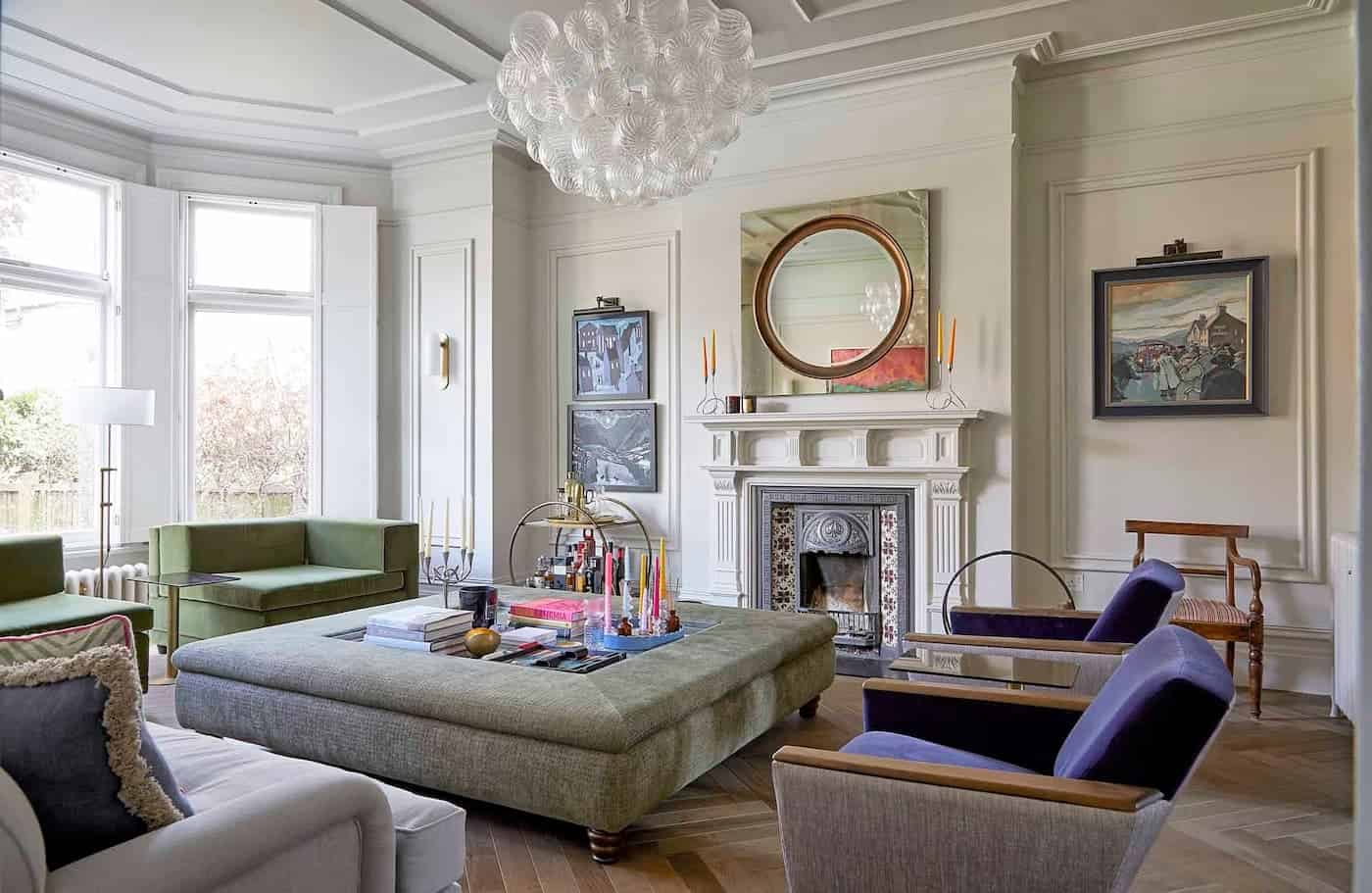 The house briefly comprises five bedrooms ( 1 bedroom is used as a gym ), a kitchen and pantry, a garden room, a snug drawing room, a study, three en-suite bathrooms, family and kids bathrooms, and a large rear garden with its entrance.
Related Articles