An 'infinity cove' in a studio is a curved backdrop that offers a seamless and distraction-free background, enabling photographers to capture clean shots with an endless horizon effect.
The Location Guys present several amazing photography studios in London, each with distinct infinity coves:
A 1,650 sq ft studio by the canal offers daylight and full blackout options with a 3.6m ceiling in Haggerston One
Warehouse Kitchen features a tall 3.5-metre high infinity cove with blackout capabilities
A spacious U-cove measuring 11ft high and 19ft wide, with an overhead scaffold rig in London E5
A studio boasting a double-height U-Cove reaching 17ft in Photo Studio East
Lemon Two is a versatile studio offering a fixed cove, historical Tudor panelling, and a minimalist white wall against a concrete floor
For photographers wanting diverse shooting environments, these photo studios provide a range of coves suitable for various project needs.
Infinity Cove Studios
Haggerston One
Location: London, N1
A 1,650 sq ft studio space with canal-fronted windows, full cove and daylight or full blackout options. 3.6m ceiling height.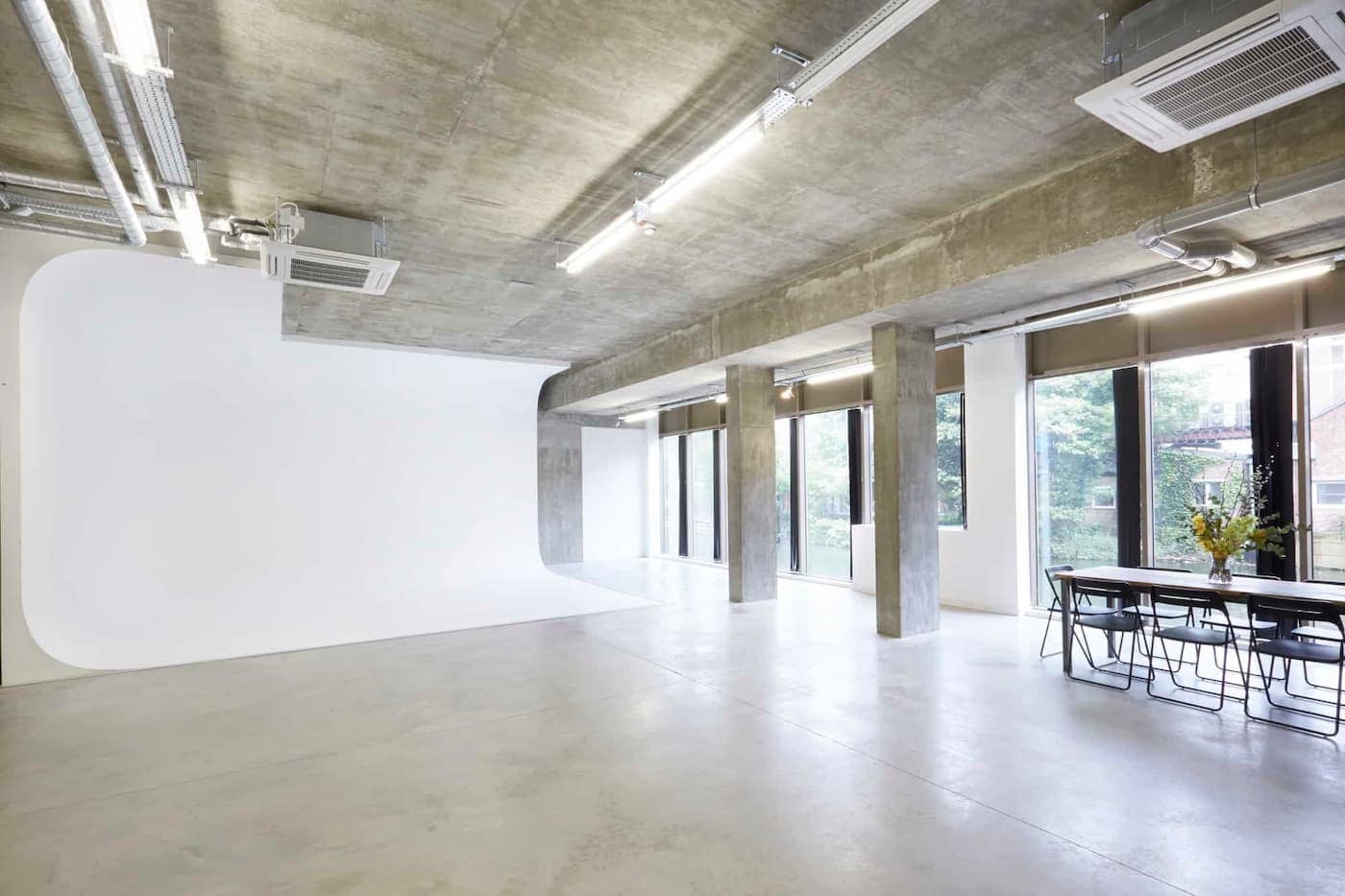 63amp 3 phase, 32amp 3 phase, and 32amp single phase power.
Warehouse Kitchen
Location: London, SE18
With two movable kitchen islands and several backdrops, this may be one of the most versatile food studios in London. The large crittal window is diffused to allow daylight to cover the kitchen in soft, white light and is also fitted with blackout blinds for extra control.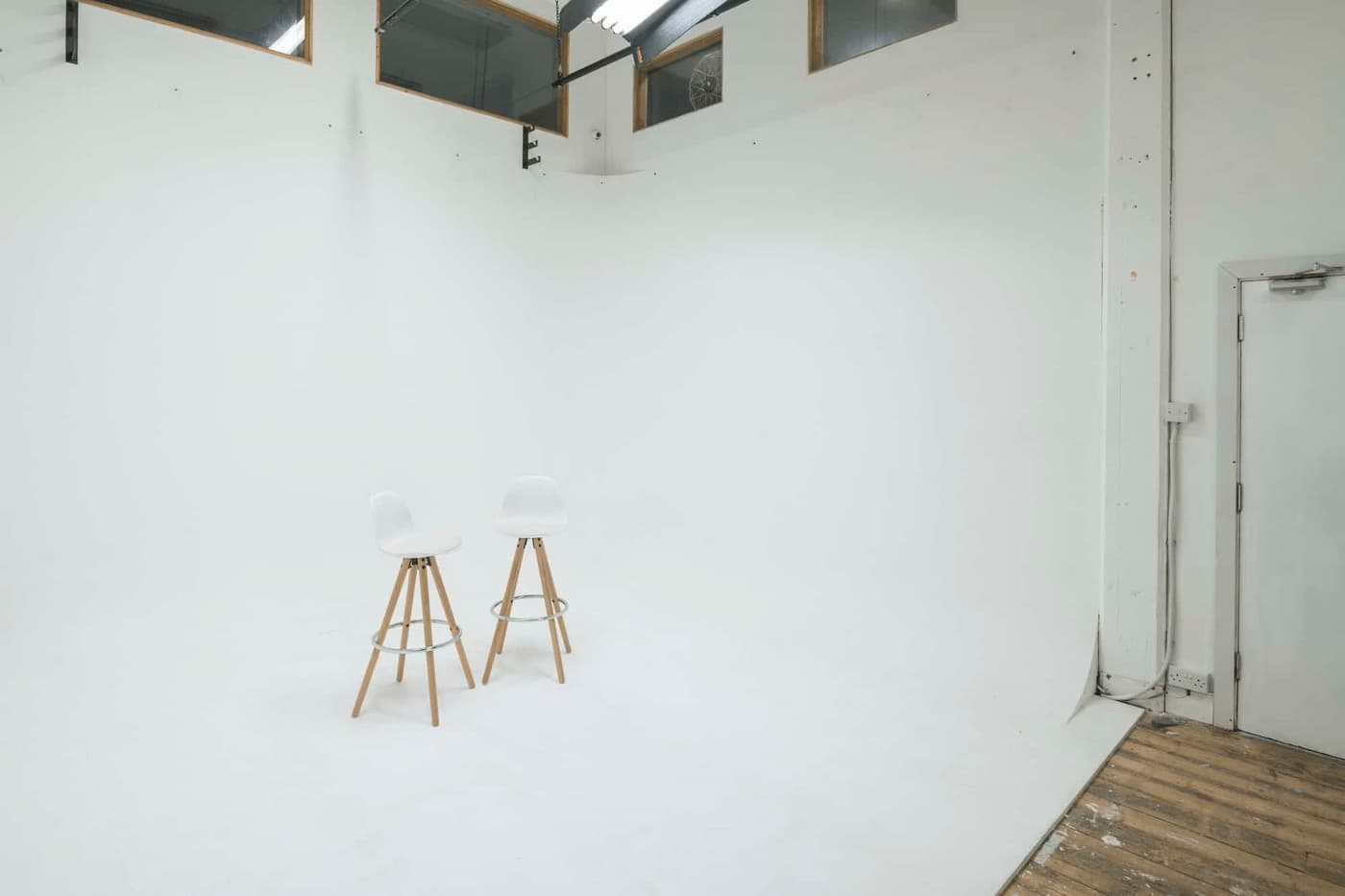 The location doubles as a cyclorama studio with a full 'U' shaped white cove at the other end of the room. A lighting rig is fitted above which has 2 x 4ft Kino lights mounted and are included as standard. The infinity cove is extra tall at 3.5 metres high and can be turned into a blackout studio with curtains and black vinyl flooring.
Cove
Location: London, E5
A first floor wrap-around cove photography studio with fantastic natural light and blackout capabilities, and good access.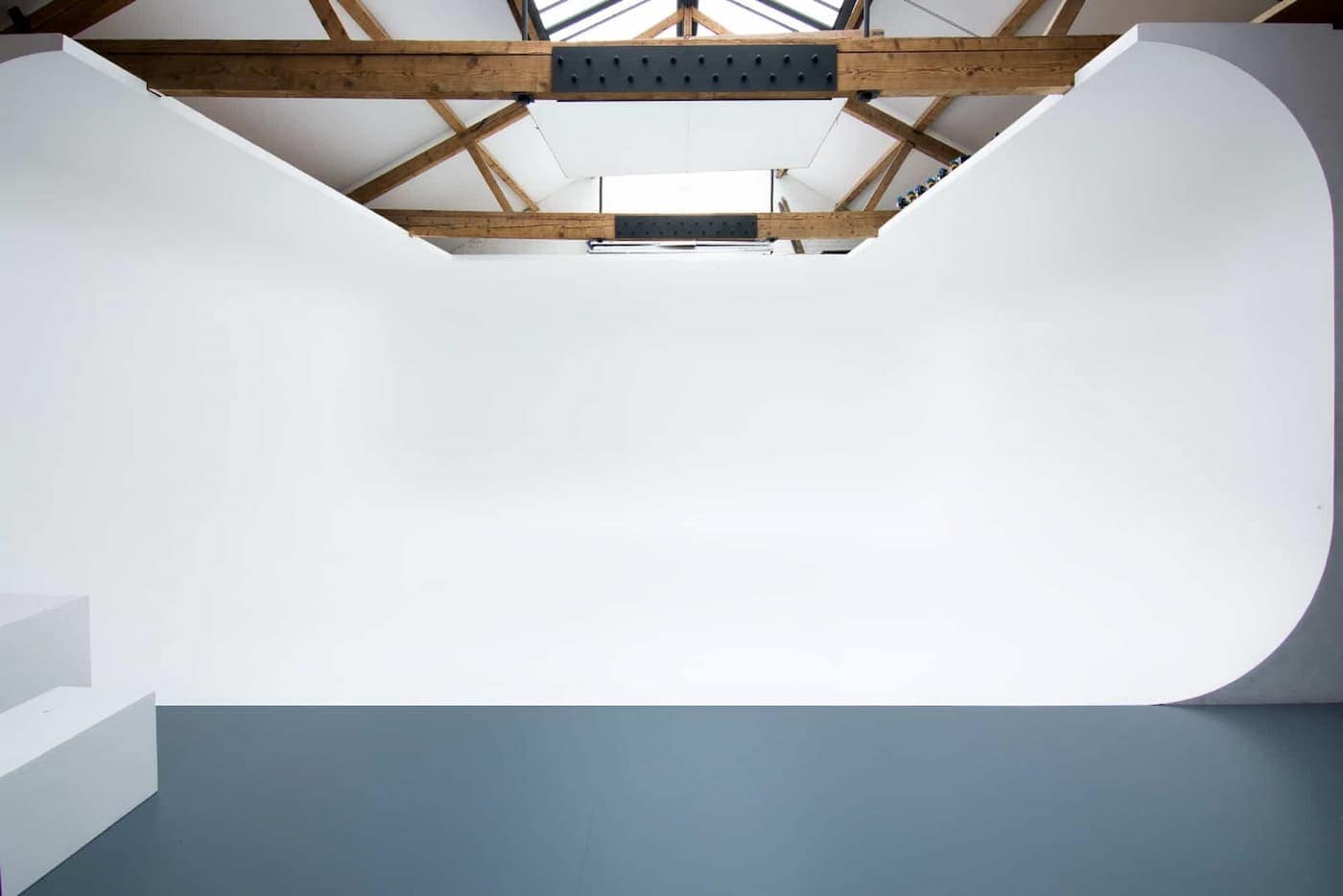 The u-cove is 11ft high and 19ft wide, with scaffold rig above. Exposed brick walls and spiral staircase to mezzanine level.
Photo Studio East
Location: London, E5
A large, ground floor, sound-proof photography studio with full U-Cove, located in Hackney.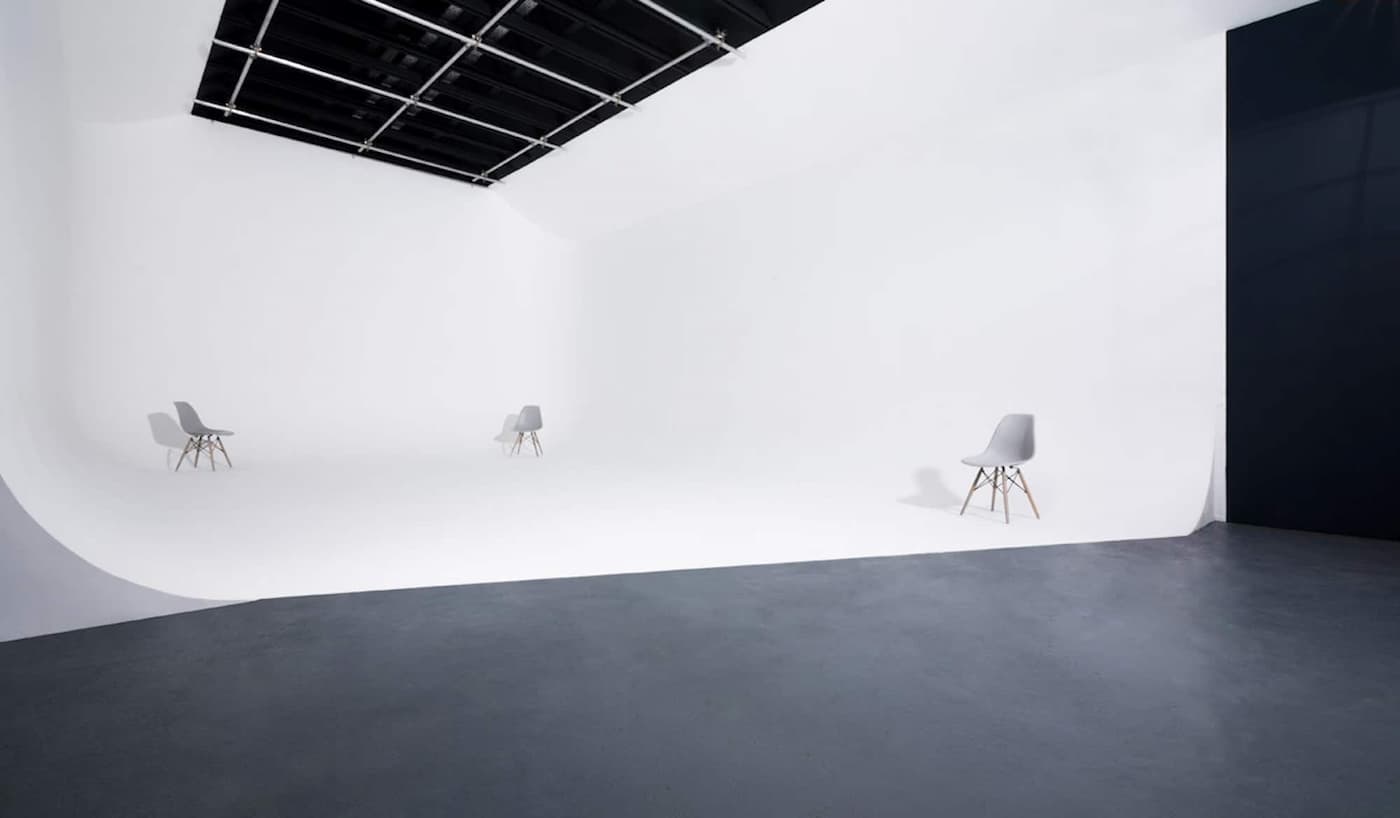 Concrete floors, exposed brick walls, and a double height (17ft) U-Cove; Photo Studio East is a flexible space suitable for both stills and film productions.
Lemon Two
Location: London, SE27
A ground floor photographic studio with 3x different shooting areas. 1. Fixed cove 2. An area of old Tudor panelling, and 3. Flat white wall and concrete floor.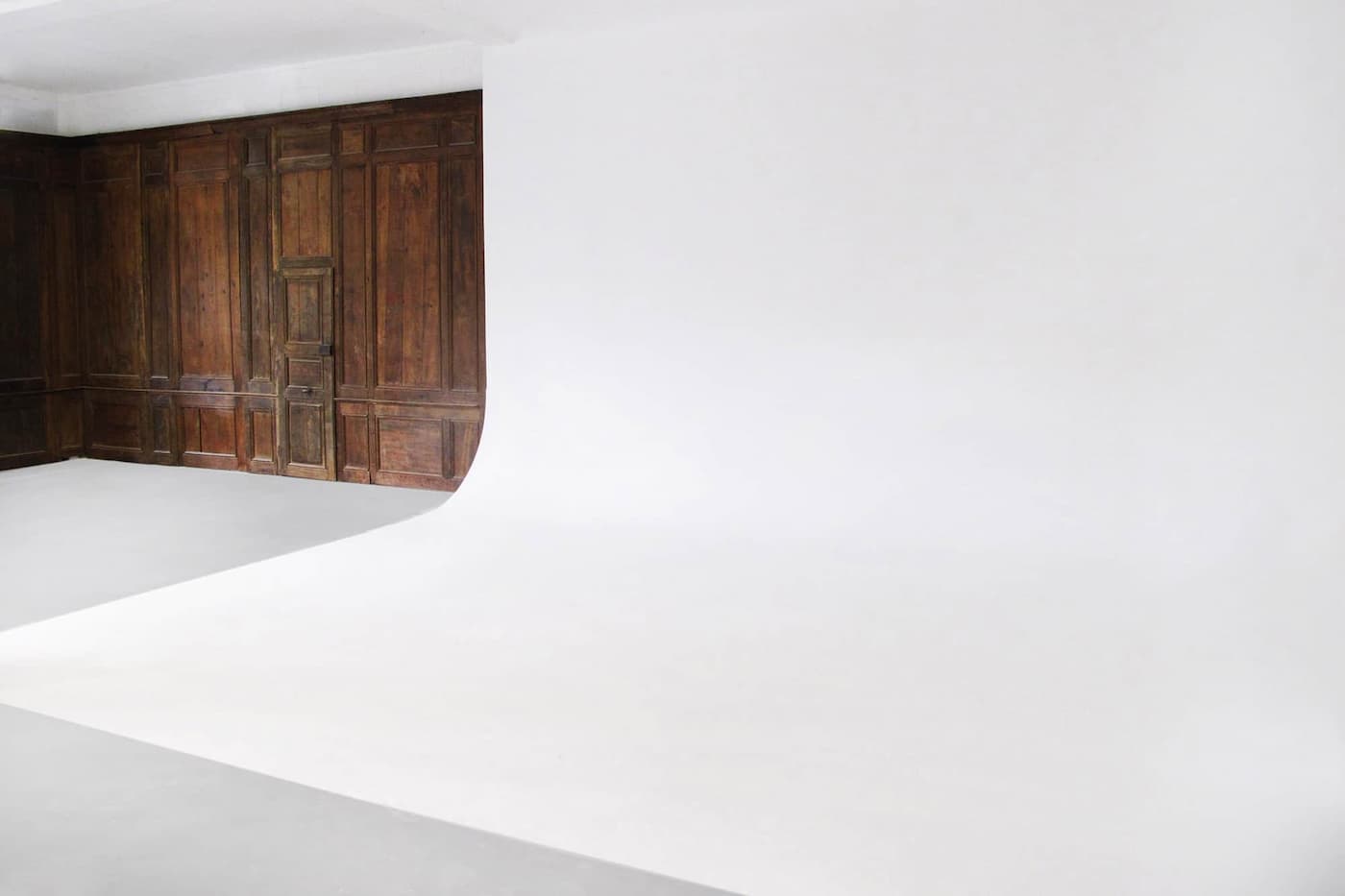 The studio also has dedicated kitchen, facilities, and HMU station.
Penny White
Location: London, E1W
With floor-to-ceiling south-facing windows, the slick White Studio is flooded with natural daylight. A traditional cobbled street outside this studio offers plenty of character. 1,174 sq ft / 109sqm, 4.1m high.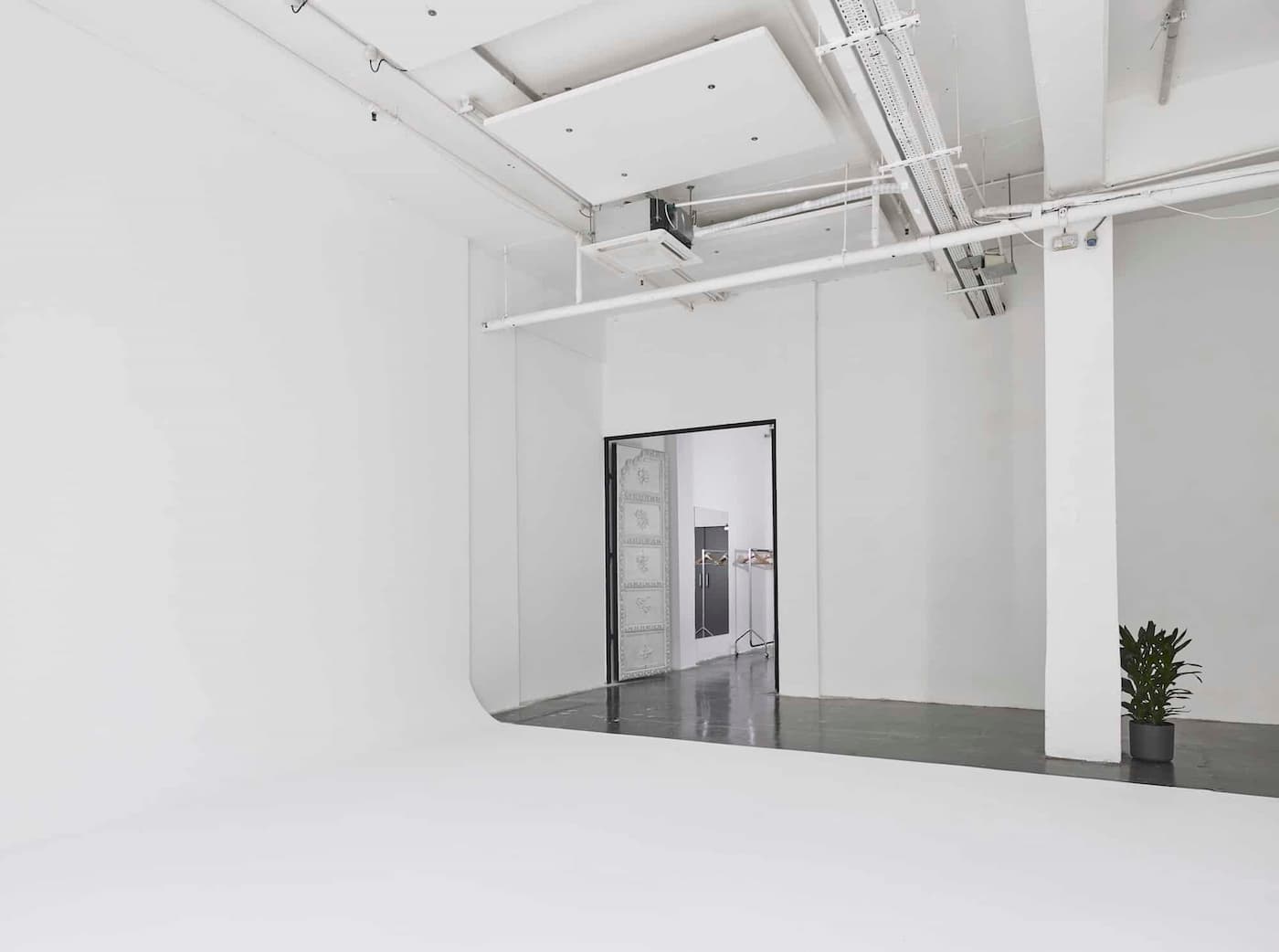 Facilities: Floor to ceiling south facing windows, Electronic blackout blinds, White cove, Polished concrete floors,
Related Articles