The Location Guys showcases some of the most dynamic and visually captivating fitness locations recently across the UK. We are delighted to introduce four great new gyms that combine the world of fitness and photography, offering an array of vibrant backdrops and unique aesthetics to elevate your creative projects to the next level.
First on our list is the Kensal Gym NW10, located in the pulsating heart of London. This gym is a fusion of modernity and industrial chic, offering a spacious layout with high ceilings and natural light flooding in from all corners. A blend of striking, rustic brick walls and state-of-the-art fitness equipment creates a dramatic juxtaposition that captures any narrative's essence, from high-intensity workout sessions to intimate, focused training moments.
Heading north, we discover the Manchester Gym M1. This gym, situated in the city renowned for its rich industrial heritage, embodies a contemporary elegance with its sleek, minimalist design. Its expansive space, polished concrete floors, and cutting-edge machines provide a sophisticated canvas for any photo shoot or filming project.
Back in the capital, we find Shoreditch Gym EC2A, nestled in one of London's most vibrant and eclectic districts. This gym is a creative playground where vintage meets vogue. With its refurbished warehouse appeal, exposed brickwork, and an array of antique gymnasium equipment, it delivers a retro vibe that is both unique and captivating, making it an ideal location for fashion-forward shoots.
Last but not least, we present Clapton Gym E5. This London gym is a striking blend of urban and natural elements. Its impressive glass walls let in abundant natural light, creating a bright, uplifting ambience. The combination of lush indoor plants and industrial-style metal fixtures provides a refreshing, edgy contrast to make your creative projects stand out.
Each of these gyms has been carefully designed and curated to serve as a fitness hub and a dynamic, visually stimulating space that will inspire creativity and add depth to your photo shoots and films. As we delve deeper into what each of these locations offers, reimagine how you view gyms – not just as places to sweat but as stages where your creative vision can come to life.
Gym Shoot Locations
Kensal Gym
Location: London, NW10
Kensal Gym is renovated in a loft style, creating a unique and individual setting and located directly off the main road within a quiet mews.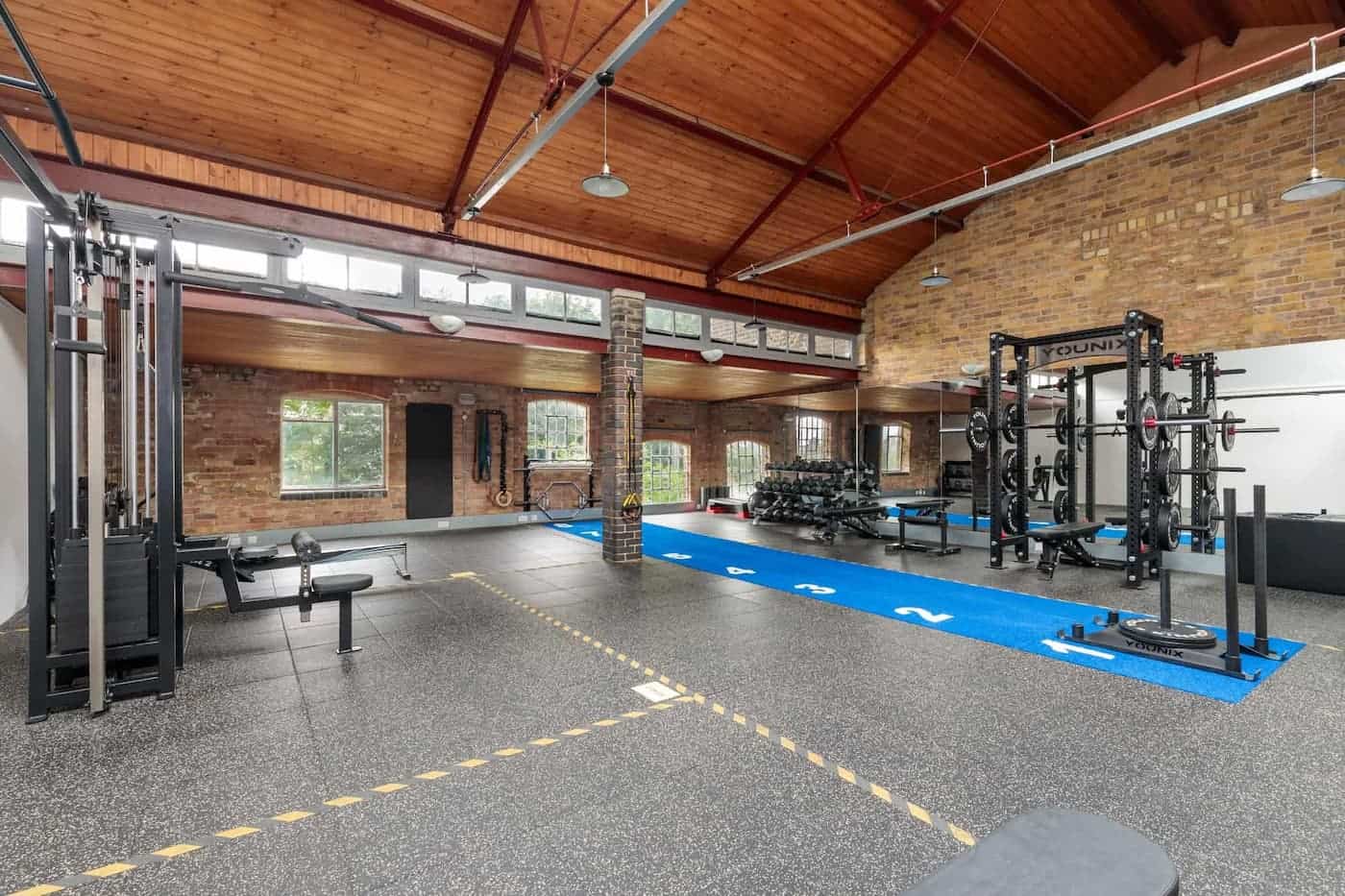 Finished to a high standard, the first-floor gym benefits from exposed brickwork and high-quality fitness equipment. With generous ceiling heights and great natural light, the space is ideal for photo shoots & filming. There is no lift. In addition to the main gym is a separate break-out room, and yoga/dance studio, which can be hired alongside the gym.
Manchester Gym
Location: Manchester, M1
A fantastic gym in the heart of Manchester, just a stone's throw from Piccadilly Station. The gym is located within a vast warehouse conversion, which underwent a substantial renovation in 2019. Alongside the gym, the building also holds residential and hospitality units.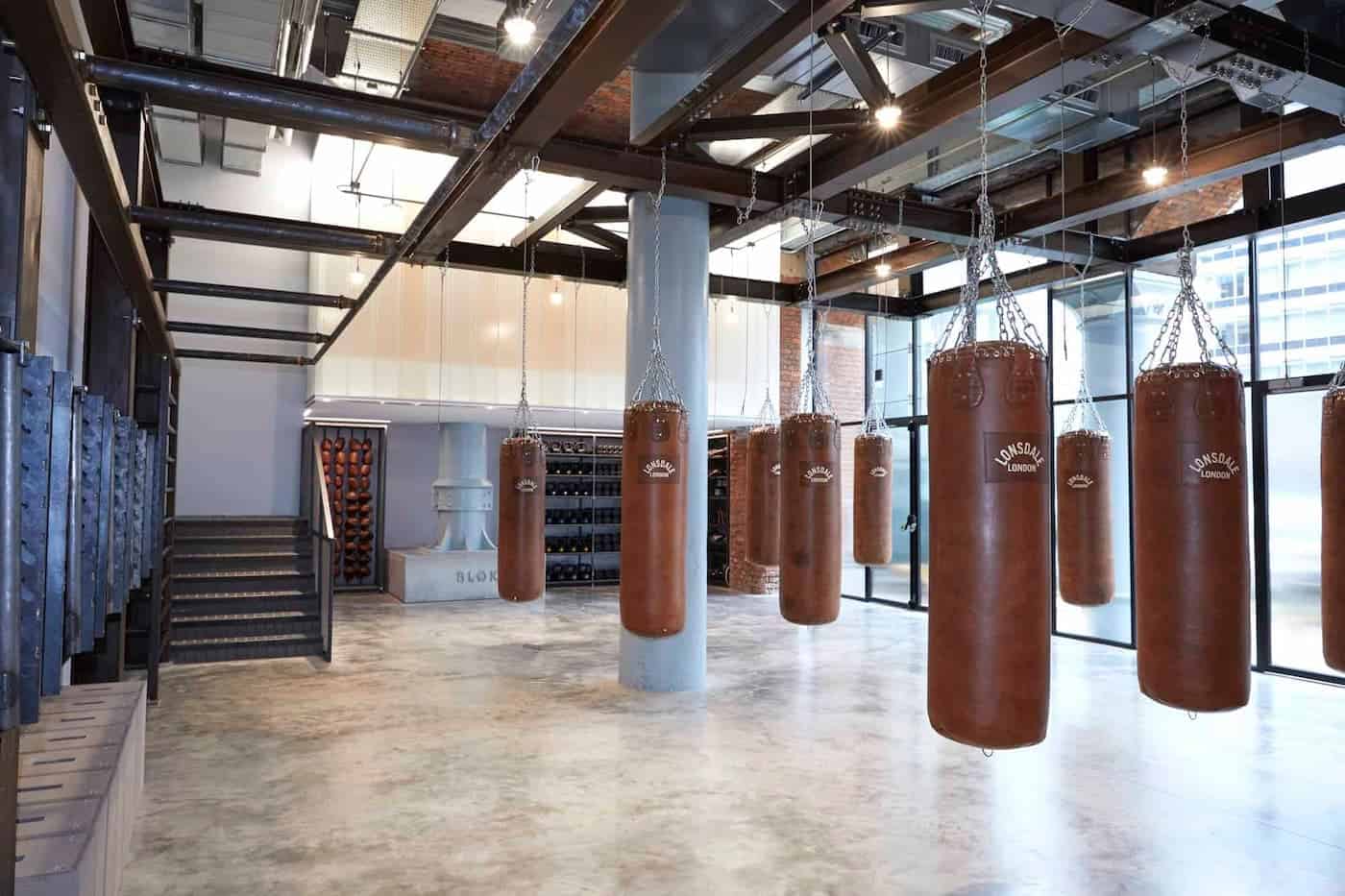 The gym has an impressive entrance and a well-designed reception area with merchandise retail space. The changing rooms are well equipped and minimal in their design. There are three separate studio spaces, which can be hired individually or together.
Shoreditch Gym
Location: London, EC2A
A modern gym in the heart of Shoreditch.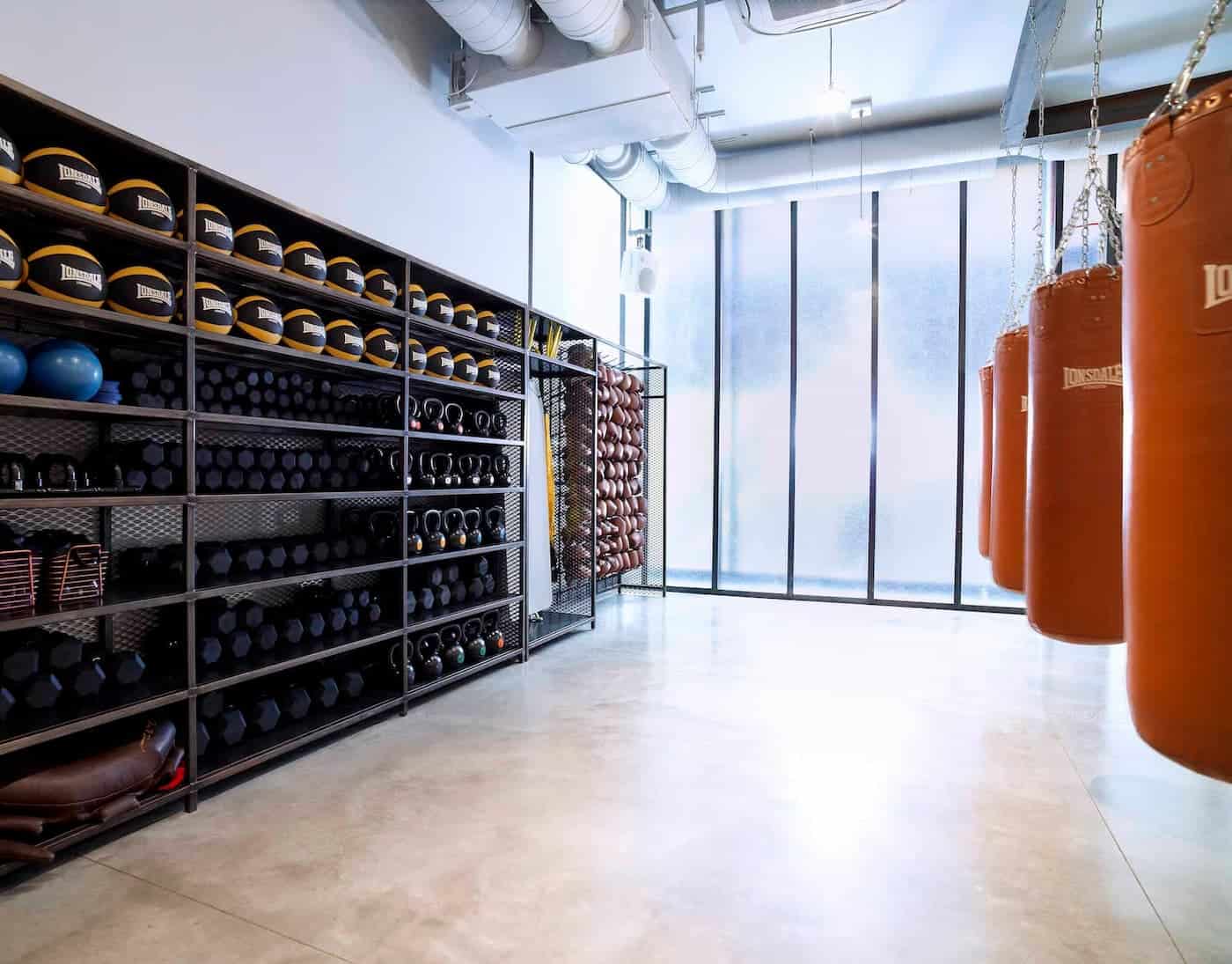 An architecturally strong interior with generous communal spaces including a cafe, outside courtyard area, gallery, and male and female changing rooms. Studios can be hired individually or together. Access to communal areas is dependent upon the details of the hire.
Clapton Gym
Location: London, E5
A contemporary gym just a couple of minutes walk from Clapton Station. With three studios, a cafe area and changing rooms, this location offers an attractive and versatile backdrop for any sports or wellbeing brand.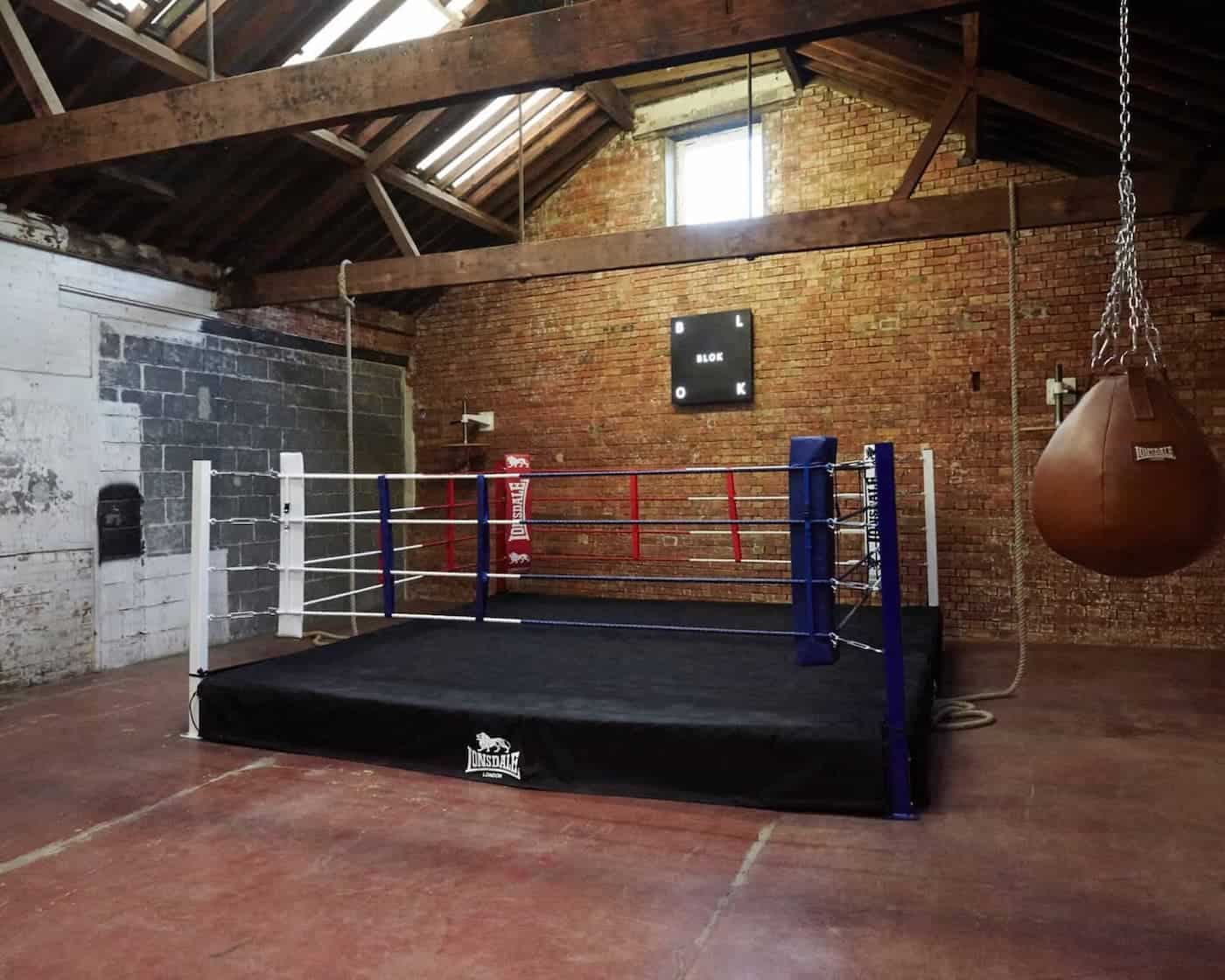 Studio One has a fully mirrored wall, boxing bags, gravity rings and a free weights area with kettlebell weights. Studio Two is the yoga room. It has ballet barres on two walls, a mirror on the shorter wall and some natural light. Studio Three is a large warehouse space with a high ceiling and exposed beams. A boxing ring and boxing bags can be taken down or moved should they be required.
Related Articles