The Locations Guys latest additions to our contemporary location properties.
These new apartment locations in London are predominantly loft styled and provide a unique shooting opportunity.
Contemporary Apartment Locations:
Hackney Loft
Location: London, E8
A two bedroom first floor apartment location in London Fields, on a quiet street less than 5 minutes from the park. At over 1000 sq ft, the apartment is in a former clothing factory. It has a large bright open plan living room/kitchen area with five tall windows. The ceiling height is approx. 2 metres. There are two bedrooms and two bathrooms. Access is via staircase or elevator.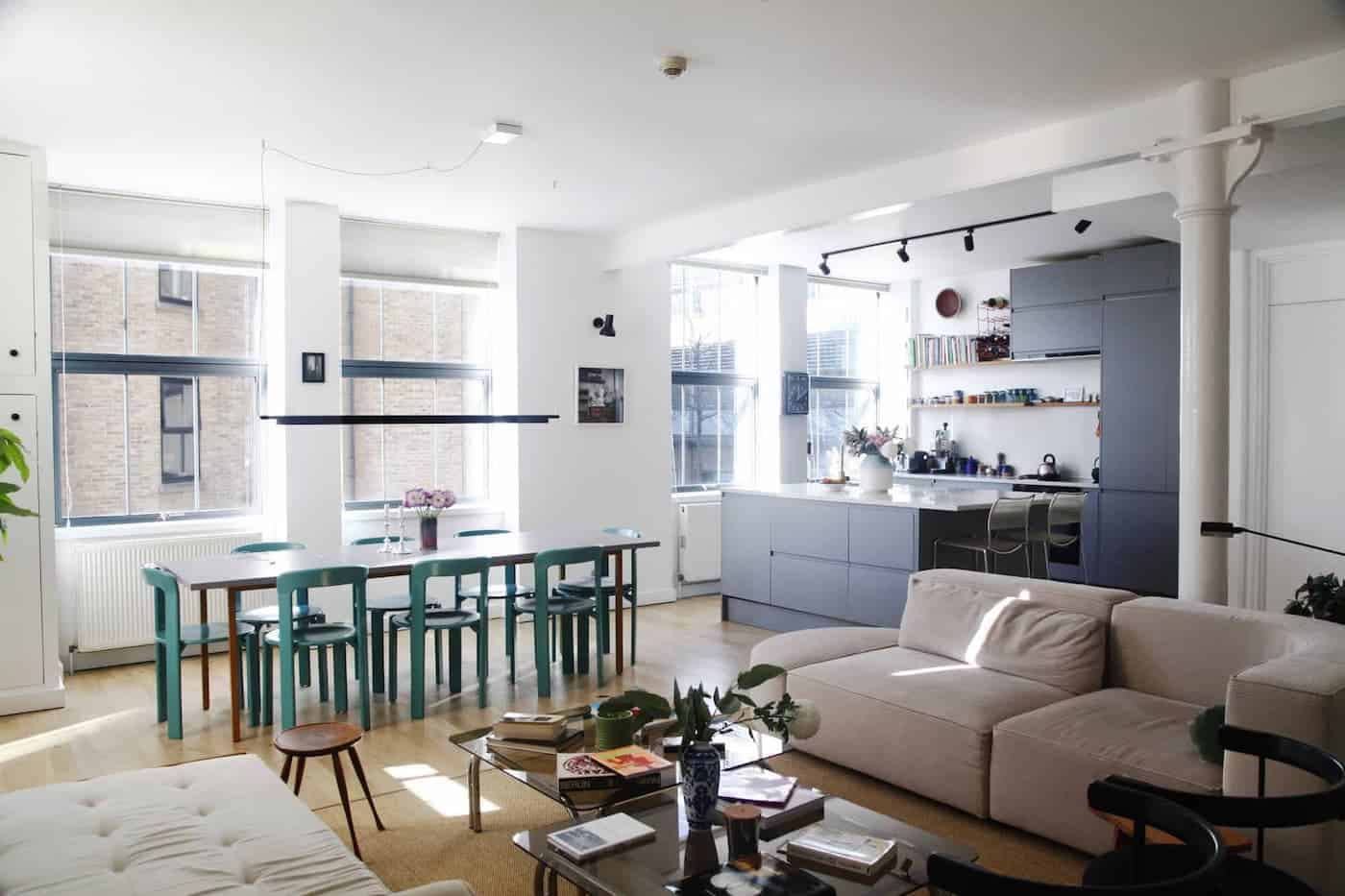 The apartment is furnished throughout with mid century and contemporary designs, with original pieces from Pierre Paulin, Isamu Noguchi, Giandomenico Belotti, Mueller van Severen, Bruno Rey, Robin Day, Joe Colombo etc.
Clapham Terrace
Location: London, SW4
Situated just off Lavender Hill, and part of a stunning cobbled mews is this beautiful lateral apartment location in London stretching to just over 4,000 sq ft with an additional 1,500 sq ft of outside space.
A private entrance at ground floor level opens to a wide hall with some attractive architectural detail. The staircase leads up to the first floor where the property spans 3 mews houses and incorporates the living room, dining room, kitchen, four bedrooms and two bathrooms, and a staircase leads to the second floor where there is one further bedroom and bathroom.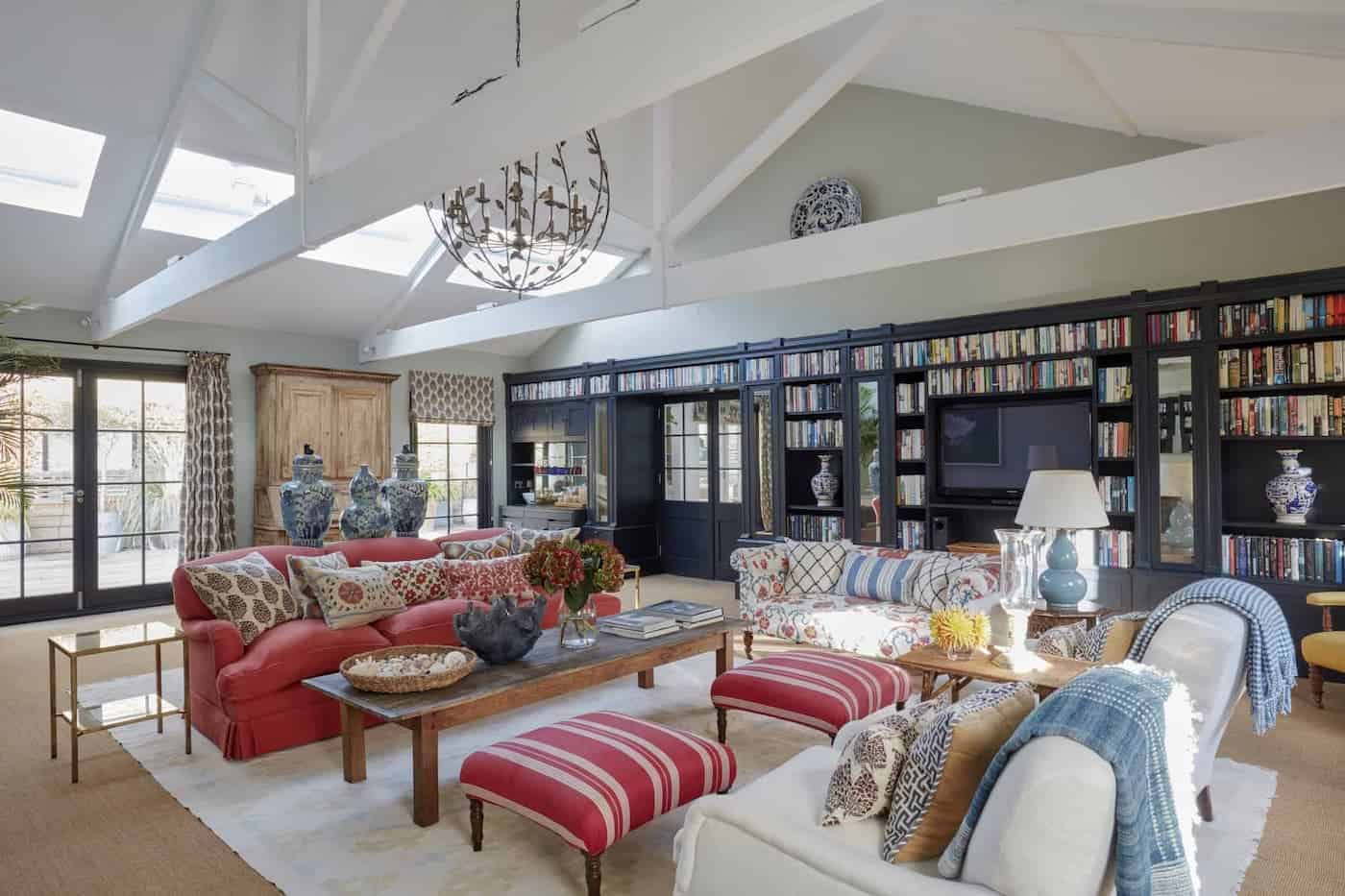 Drenched in natural light the generous living spaces have tall pitched ceilings and french doors which open out to the 90ft wide terrace at the rear. The main drawing room is 30x23ft, has an open fire and built-in bookcases and is connected to the dining room and onto the large breakfast kitchen. The home has classical furnishings and decor throughout in complementing tones and an attractive use of pattern and texture.
Harrow Road Loft
Location: London, W9
Harrow Rd Loft is a 4 bedroom, 2 bathroom, loft-style apartment which benefits from off street parking and roof terrace. A private wide front door opens at ground floor level to an entrance lobby with utility off. An industrial style steel staircase provides access to the first and second floors. At first floor level is a bathroom and bedroom. At the second floor is a further bedroom, plus access to the open plan living space.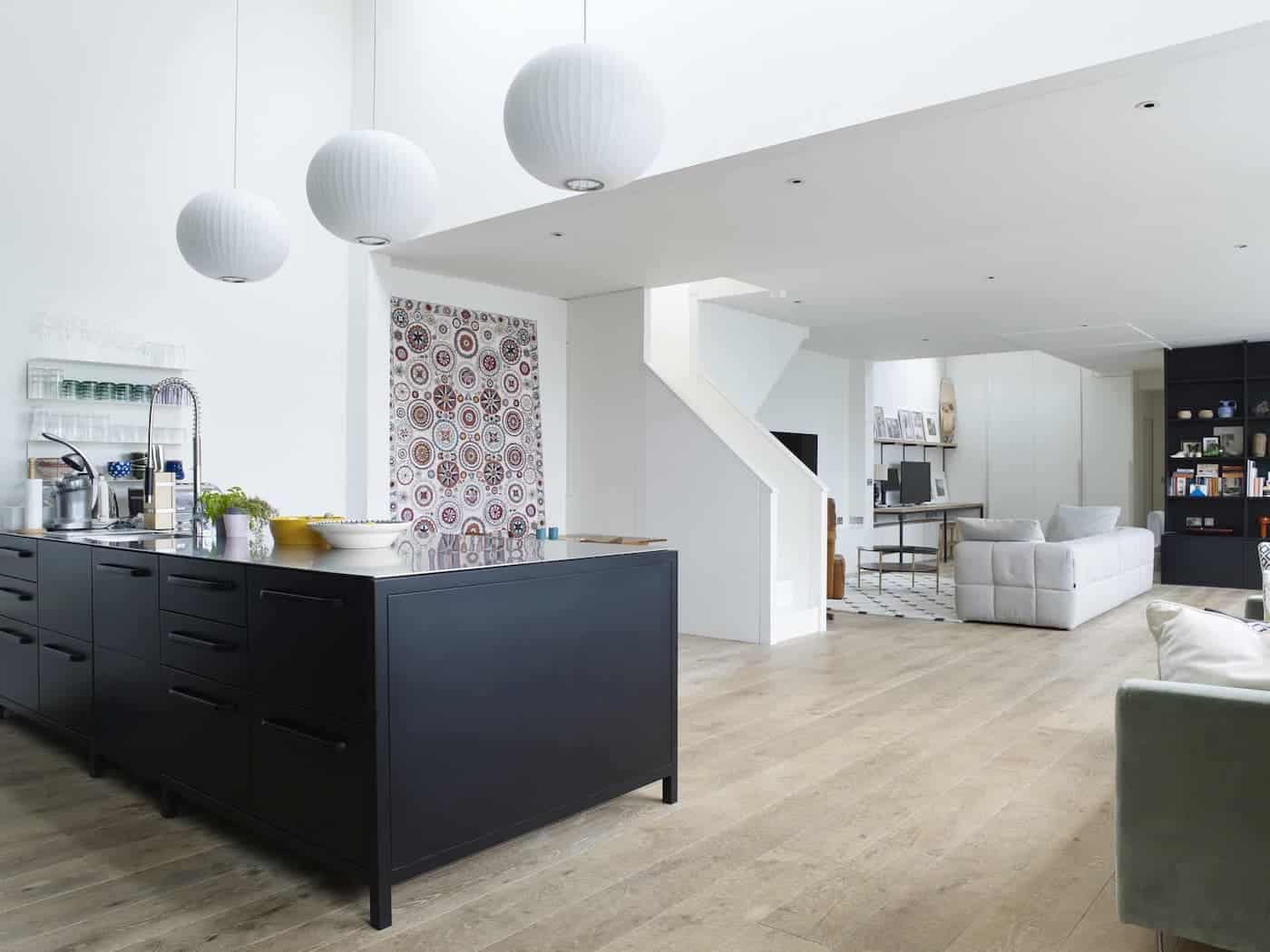 The apartment is approx. 2,500 sq ft, is minimally furnished with contemporary pieces and the main living areas are generously proportioned with large windows and skylights bringing natural light into the space. The open plan kitchen has a light industrial feel with stainless steel countertops and the floors are light oak. There is a third bedroom plus bathroom at the end of the main living space.
School House
Location: London, E9
A beautiful, minimal, light filled duplex apartment location within a former Victorian school conversion, just minutes from Chatsworth Road. This one bedroom open plan apartment has beautiful living spaces flooded with natural light. The double height ceiling provides a tremendous feeling of space in what is a modest floor plan.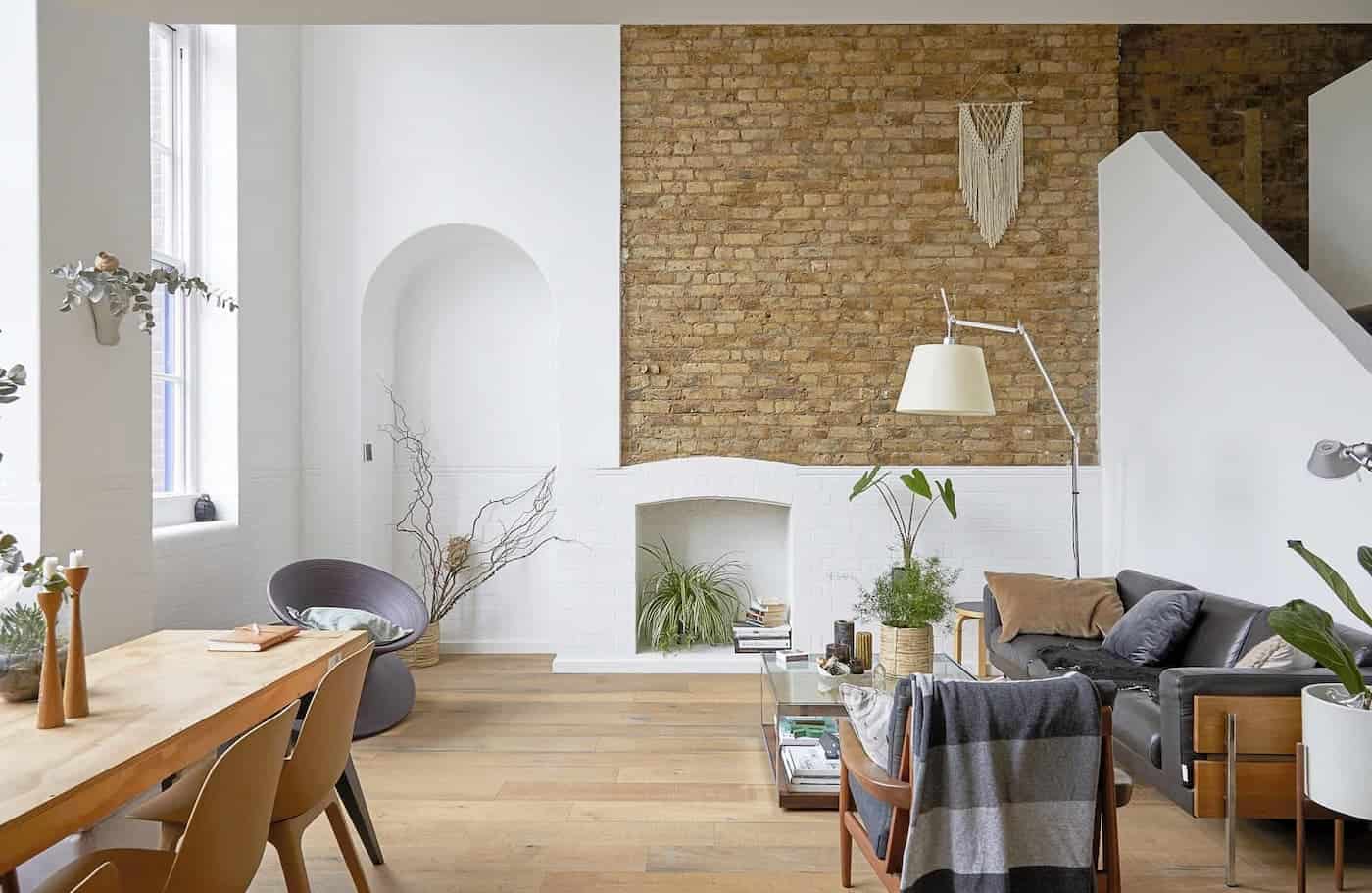 The wide entrance hall has a small shower room off, and a private space for reading. A sawn timber floor leads through to the open plan living space which has a sitting area, dining space, and a kitchen under the mezzanine which provides the bedroom area above. Some light industrial features such as the concrete countertop and the exposed brick wall help provide points of interest, and the furnishings are a mixture of mid-century and Scandinavian inspired pieces.
Thirty Four Studio
Location: London, E14
Thirty Four Studio is a 1300 sq ft top floor London location home, open plan space with double height ceilings, exposed Victorian brickwork, original crittall windows, wooden beams and a mezzanine level that opens up onto a private outdoor terrace.
The warehouse converted studio is located in the Bow area of East London. The building is part of Spratt's, once the largest dog biscuit factory in the world.
Related Articles