Lancaster House is a remarkable location home brought back to life with meticulous care by its current owners. Designed by the Architect Roy Lancaster, this exquisite 2,500 sq ft residence is in Chislehurst's serene, leafy surroundings on the outskirts of London, offering a tranquil yet easily accessible setting for photo shoots and film productions. Courtesy of The Location Guys, this hidden gem is now available to creatives seeking a space filled with elegance, charm, and a rich architectural history.
The location house's exterior showcases a contemporary update, enveloped in stylish timber cladding and enhanced with new glazing, creating a welcoming façade that intrigues and invites. Entering the location, you are greeted by an entrance hall proudly displaying the original staircase and wood block flooring, which run consistently throughout the ground floor, adding warmth and character to the space.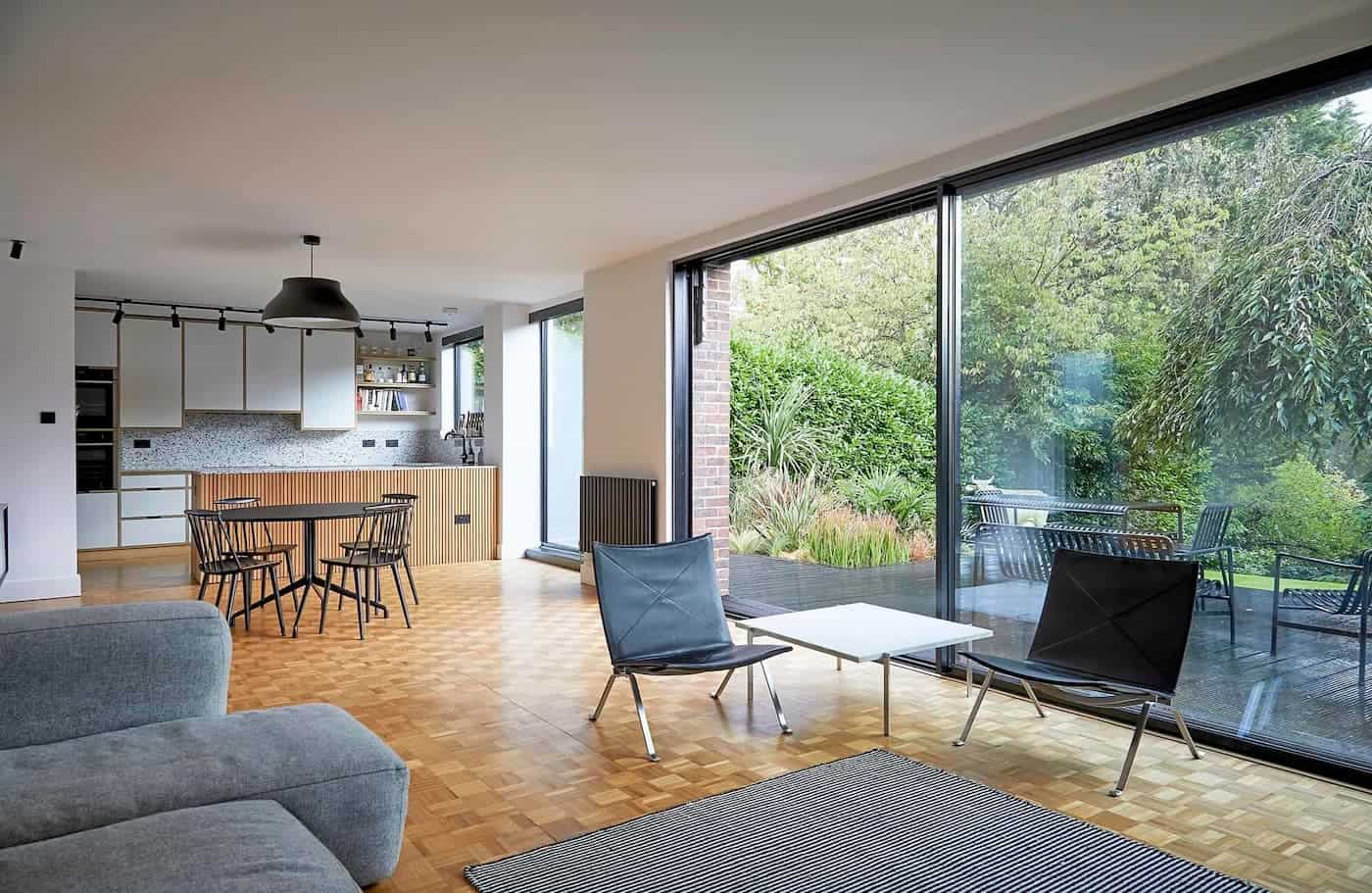 The heart of the home is undoubtedly the open plan living, kitchen, and dining area – a stunning, south-facing space bathed in natural light. Here, floor-to-ceiling and wall-to-wall sliding doors connect seamlessly to the outdoors, opening onto a newly laid black timber terrace at the rear. This private garden sanctuary, enclosed by mature trees and featuring an outdoor kitchen, provides a picturesque backdrop and additional creative possibilities for your shoot.
Completing the ground floor is a bright studio space, alongside a conveniently placed w.c., offering versatility for various production needs. As you ascend to the first floor, three well-proportioned bedrooms and two meticulously restored bathrooms await, with a quaint balcony extending from the bedroom/study, providing yet another visual element to explore.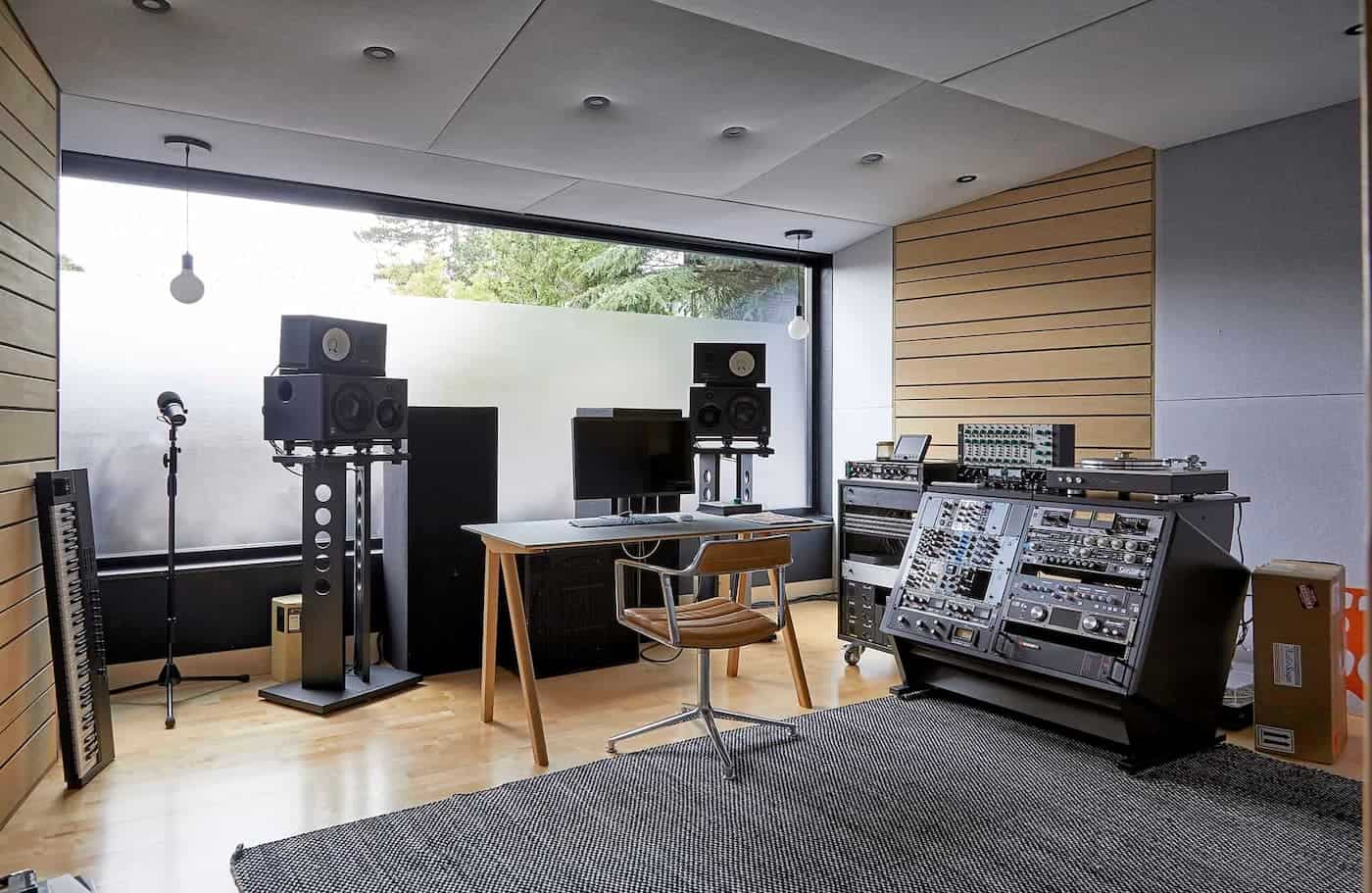 Lancaster House stands as a testament to the enduring beauty of modernist design, offering a space that is as inspiring as it is versatile. Whether capturing the intimate details of its architectural heritage or utilising the abundant natural light and open spaces, this location promises to bring a touch of modernist elegance to your next project. We invite you to step inside, discover the possibilities, and let the unique charm of Lancaster House elevate your visual storytelling to new heights.
Related Articles