Looking for that perfect staircase for that final staircase shot, The Location Guys have the location you were looking for.
We showcase some new shoot locations featuring a staircase in all styles, colour and spiral (we have over 54 locations featuring a staircases).
Staircase Locations
Chislehurst
Location: London, BR7
Chislehurst is a 6,000sq ft, 5 bedroom, detached Arts and Crafts Location House in Greater London with beautiful contemporary interiors which are sympathetic to the period of the house, having retained many original features. The house is set in well maintained gardens approaching 1 acre and has off street parking for 5 cars in the driveway.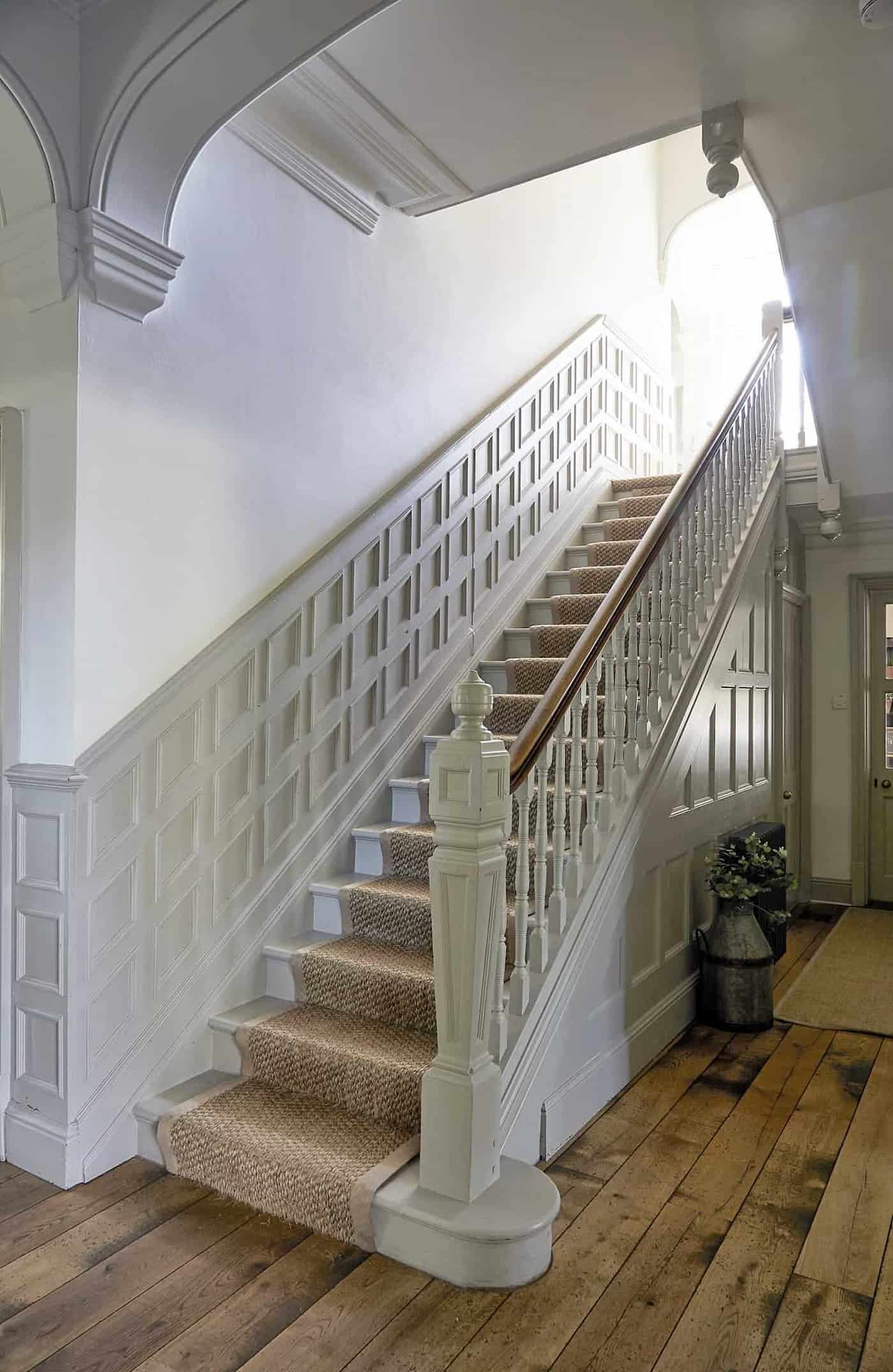 A handsome entrance opens to a wide hall with music room to the right and tv room to the left. The hall is half panelled, painted in F&B muted colours and has a distressed oak floor. There are multiple fireplaces and features in the house that have been restored and now sit comfortably with the contemporary decor and furnishings.
Manor View
Location: Kent, TN8
An incredible Victorian manor house with a well designed outdoor swimming pool which takes full advantage of the property's elevated position, providing enviable views over the South Downs.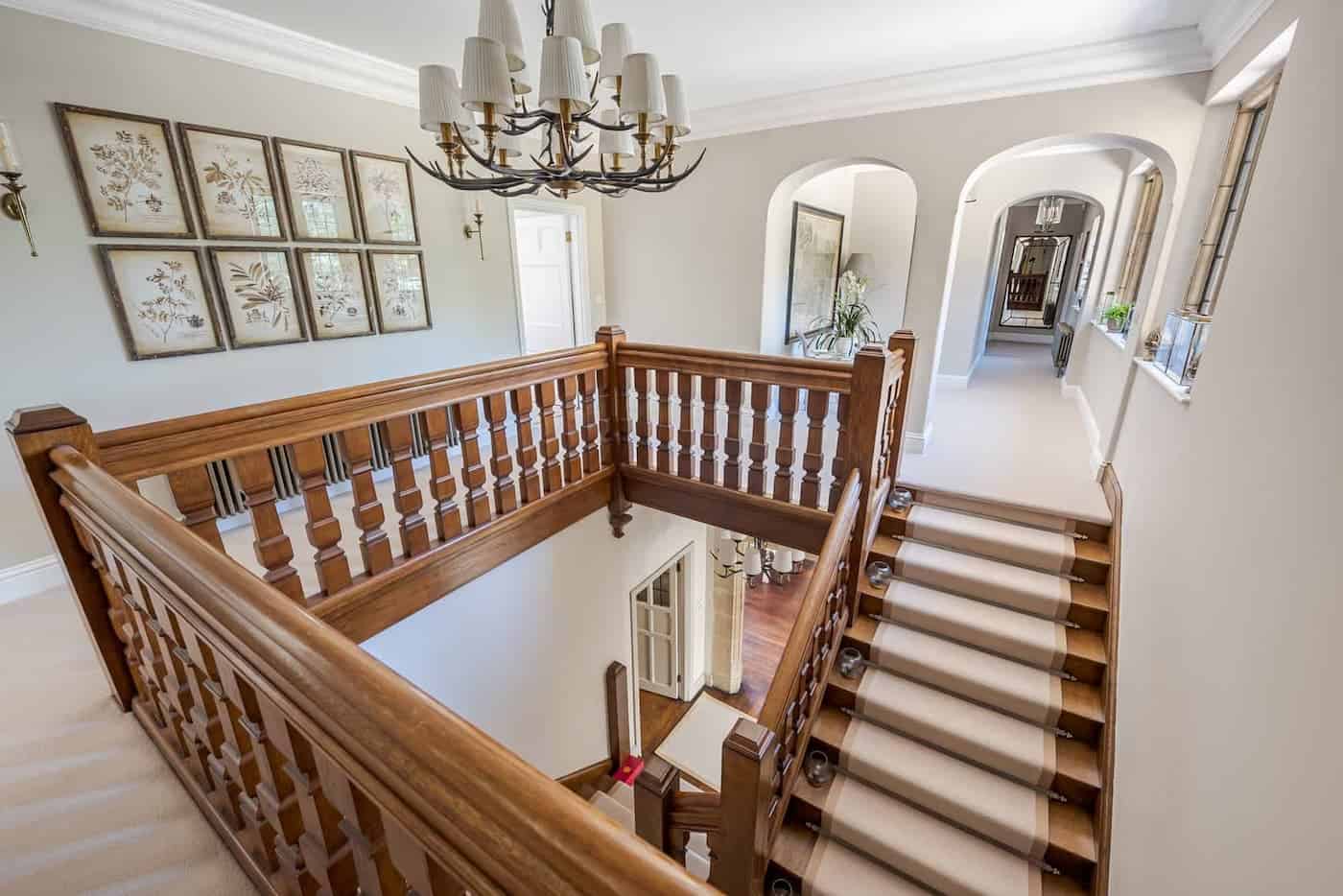 The house has been meticulously renovated over recent years into a modern family home. It is incredibly spacious with an open plan kitchen, dining and sitting room overlooking the swimming pool and gardens. This country location house has eight bedrooms, seven bathrooms, a cinema room, a basement dining room and a folly.
Compound
Location: Birmingham, B3
Originally a 10,000 sq. ft. former textile factory, The Compound has now been converted into an incredible creative space. The attention to detail as well as the high standard of decor means that it attracts some of the leading players in the film, music and media industries.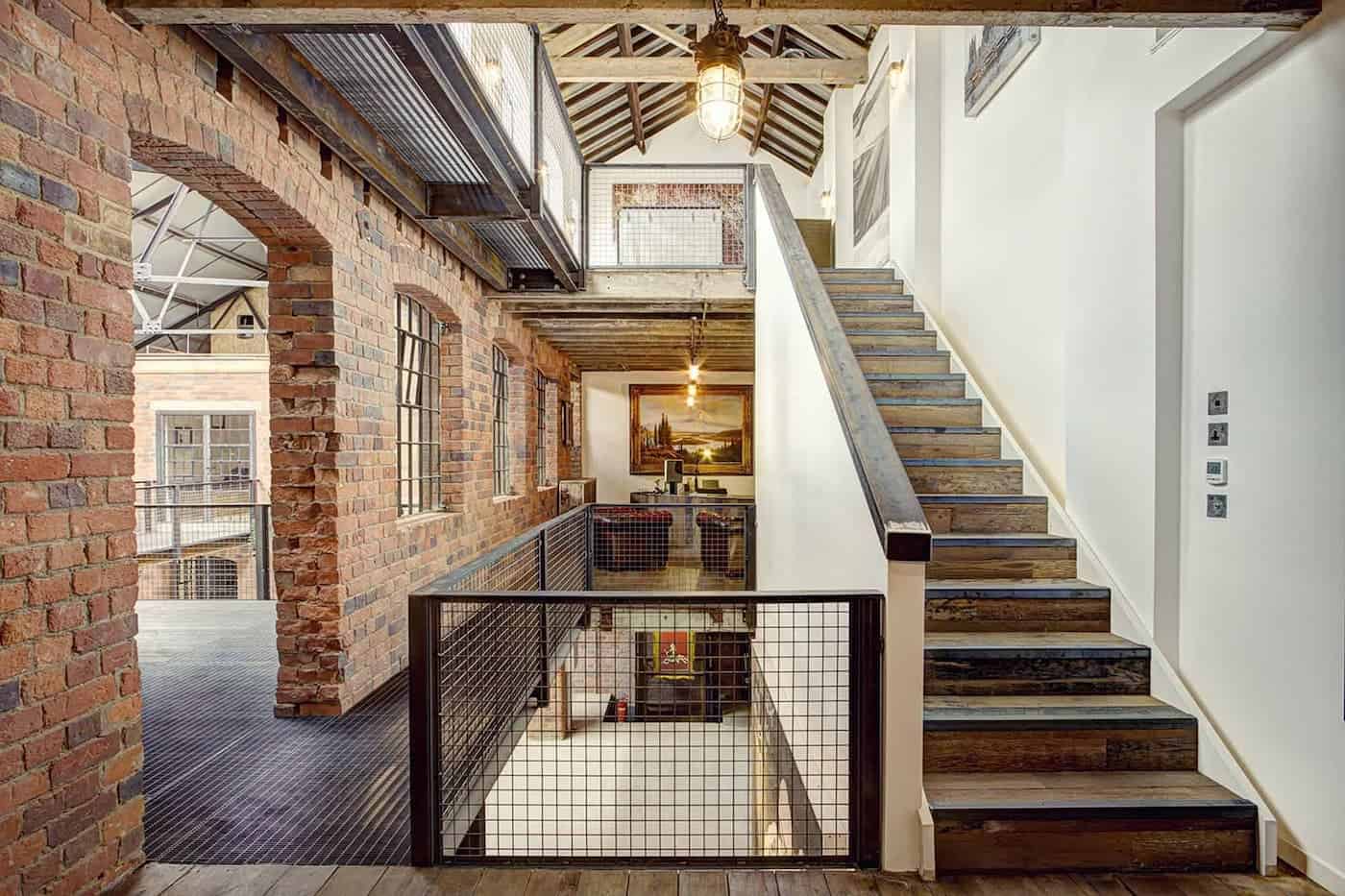 Some of the features of this incredibly versatile space include bridges, balconies and mezzanine floors. It also contains a 25 seat cinema, a speakeasy bar, an art studio. In addition, there are three self-contained living spaces which are located across multiple levels. It's multi-functionally means this location space can easily be transformed to suit many different creative styles.
Shaftesbury
Location: Dorset, SP7
Surrounded by undulating landscapes and in an elevated position this 4,800sq ft, 5 bedroom location house in Dorset based upon a simple barn structure formed from a steel frame and wrapped in concrete and Siberian larch. Entirely off-grid the contemporary eco-home is powered by solar panels and supported by a battery bank and backup generator.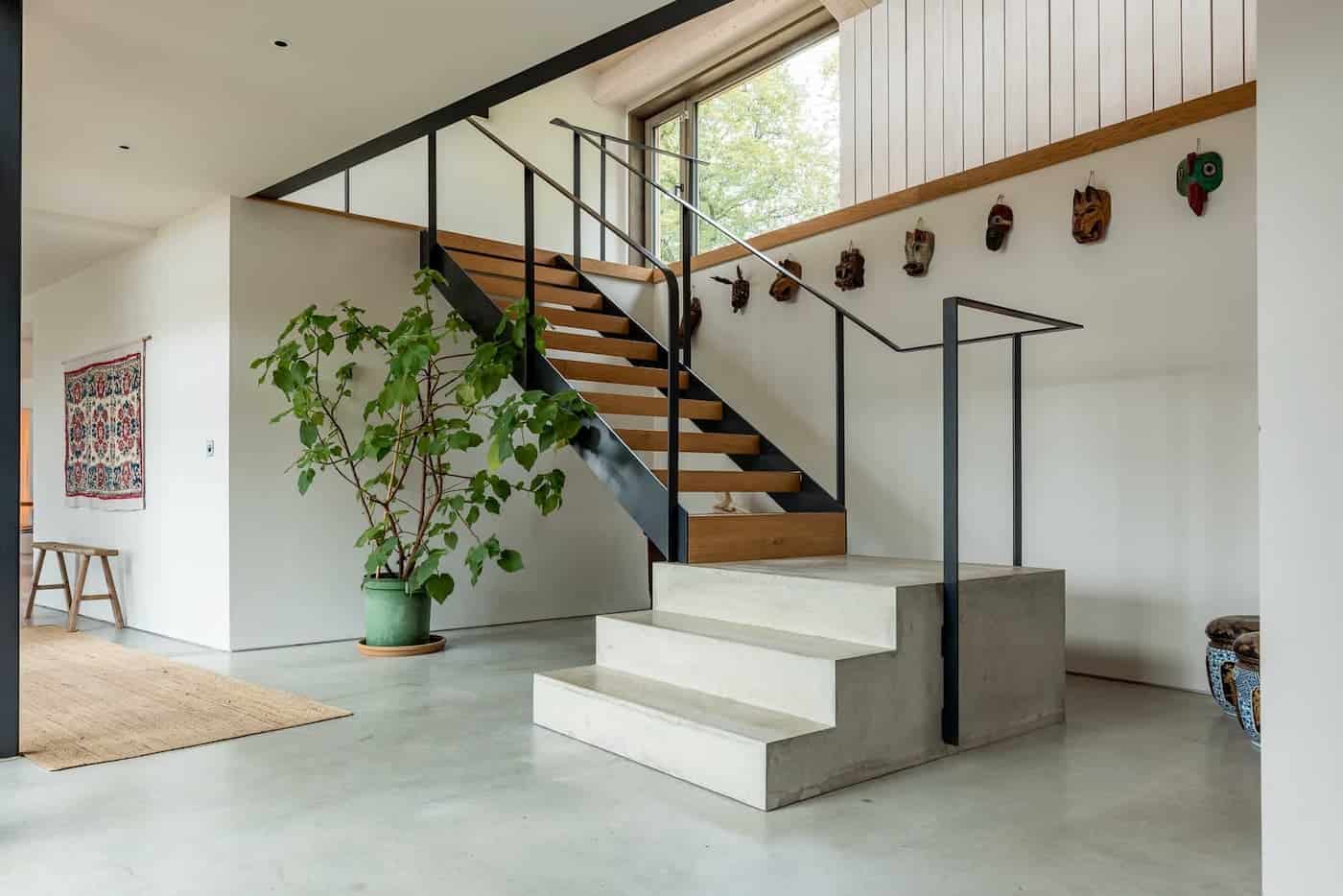 With a largely open plan interior the entrance opens to a wide hall with views reaching the length of the barn, allowing glimpses into the elements that make up the main living areas. At the far end of the hall is the grand living, kitchen, and dining room. With a partial double height ceiling reaching into the eaves of the building, this is a vast room with a real sense of space and light. Wide glazed openings help to flood the room with natural light. The cleverly zoned space provides a cosy sitting area centred around a feature fireplace.
Monochrome
Location: Essex, IG10
'Monochrome' is a 6,500 sq ft imposing architectural location home with double height entrance hall and sleek and contemporary, monochrome interiors.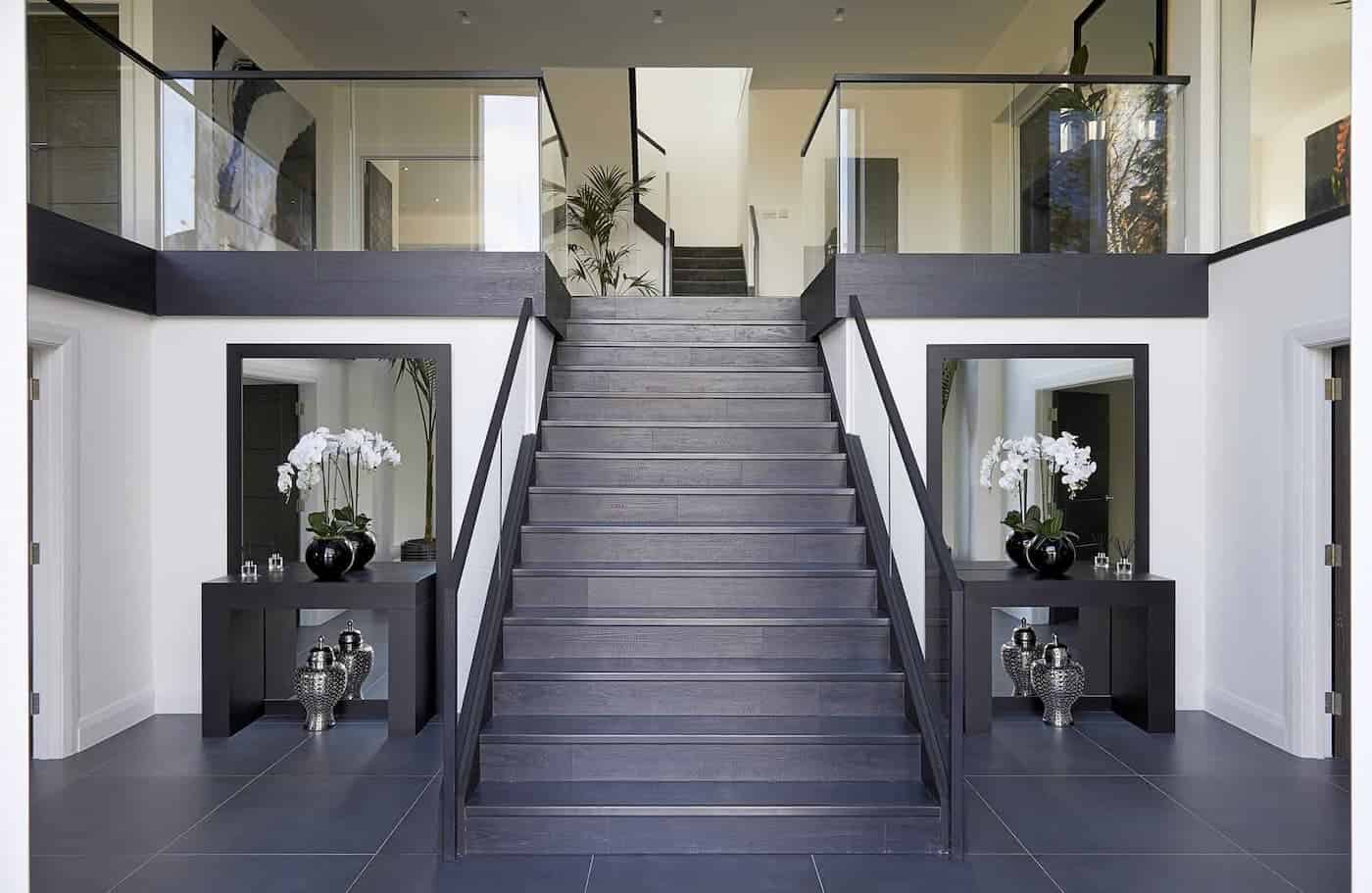 Arranged over three floors, the ground floor comprises the impressive hall off which there is a games room, bar and cinema room. The grand staircase leads to a galleried balcony which holds an open sitting room with floor to ceiling glazing overlooking the front gardens, and a separate drawing room. The kitchen is at the rear and is a contemporary design incorporating two island units, and a wall of built in cabinetry. Bi-fold doors wrap around two sides of the kitchen and open to the rear garden which is built on gradient levels with both paved and lawned terraces.
The Farmhouse
Location: East Sussex, TN20
A beautiful 7 bedroom newly constructed Georgian style farmhouse, with indoor pool and leisure complex, tennis courts, landscaped gardens and vineyard.
Although this is a new construction, the property's interior is filled with personality and charm. The quality of finish is second to none and a great deal of effort has gone into creating an elegant but lived in feel. Lots of traditional and period details have been added which has created a property with many layers and areas of interest.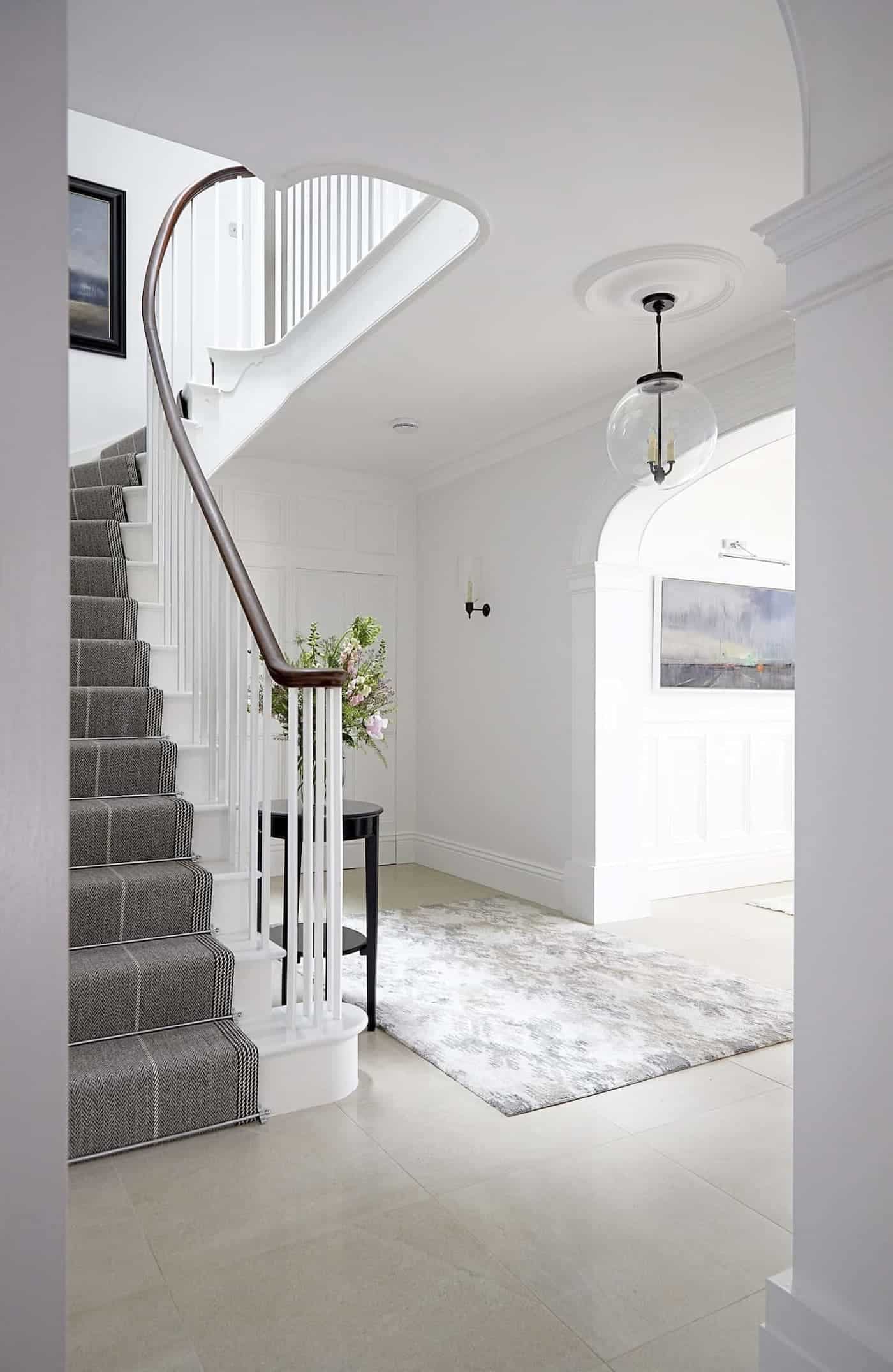 The kitchen is a beautiful open space, designed for socialising, and featuring an exposed oak frame and vaulted ceiling. The formal sitting room and dining rooms are sumptuous, cosy spaces with well chosen soft furnishings and fabrics.
Related Articles