British interior brand Dwell selected our location house DOWER SL2, for their recent interiors shoot, showcasing their new range of furniture and accessories and introducing new product lines.
Here is some background into the brand, and a selection of the images captured on location.
Dwell Interiors
Dwell was founded in 2003 by design enthusiast Aamir Ahmad. It all started with the notion that it was difficult to find designer-inspired furniture at affordable price points. Initially, dwell was created for urban dwellers who wanted pieces that made a statement in their living space and a talking point with friends.
Aamir understood his customers and their need for instant gratification. See it. Want it. Get it. Aamir created a culture and in-store experience that was design-led, celebrating individuality and creativity.
New
It's time to say goodbye to the old furniture and hello to a brand new look that perfectly captures your style. Get inspired by our collection of modern furniture and vibrant accessories that are sure to add some new life to your home.
Beds & Mattresses
Discover the bed of your dreams in our collection: from sumptuous velvet beds with wraparound headboards to clean-lined, contemporary designs, beds for children and storage beds, our beds come in a choice of sizes, finishes and colours; add one of our luxurious pocket-sprung mattresses for the perfect night's sleep.
Chairs & Benches
Whether you're looking for a dining chair, accent chair or storage bench, you'll find something in our collection that's the perfect shape and style for your home, from armchairs and rocker chairs, loungers and swivel chairs to dining armchairs and benches in leather, fabric and velvet and contemporary colours.
Sofas
Our large four seater sofas make a strong statement in larger family living spaces: choose timeless designs with deep seats and over-sized padded cushions that invite you to relax and unwind, chic, streamlined styles for minimalist interiors, in tactile fabrics and luxurious leather.
Tables
From dining tables that make a statement and extend to seat ten to bistro tables for two, and coffee and side tables that complete a room and complement your sofas, our contemporary tables are available in wood, metal, glass and marble ceramic, and a wide choice of shapes and sizes.
Storage
Keep your space streamlined and chic with our contemporary storage solutions: choose slender shoe cabinets and storage benches for the hallway, shelving with open and closed storage, and multi-tasking cabinets and coffee tables for the living and dining areas, together with upholstered storage stools and beds.
Homeware
From cushions, throws and rugs to mirrors, art and photo frames, vases and planters, decorative glassware and the all-important candle holders, these are just some of the fun and fabulous finishing touches in our collection that let you put your personal stamp on a space.
Dwell Product Shoot Location
Dower
Location: Berkshire, SL2
Dower is an attractive single storey architect designed Californian Beach House style location overlooking a lake in Buckinghamshire, 23 miles from London.
The house is 4,500 sq ft of lateral space, and set in one acre of beautifully landscaped grounds.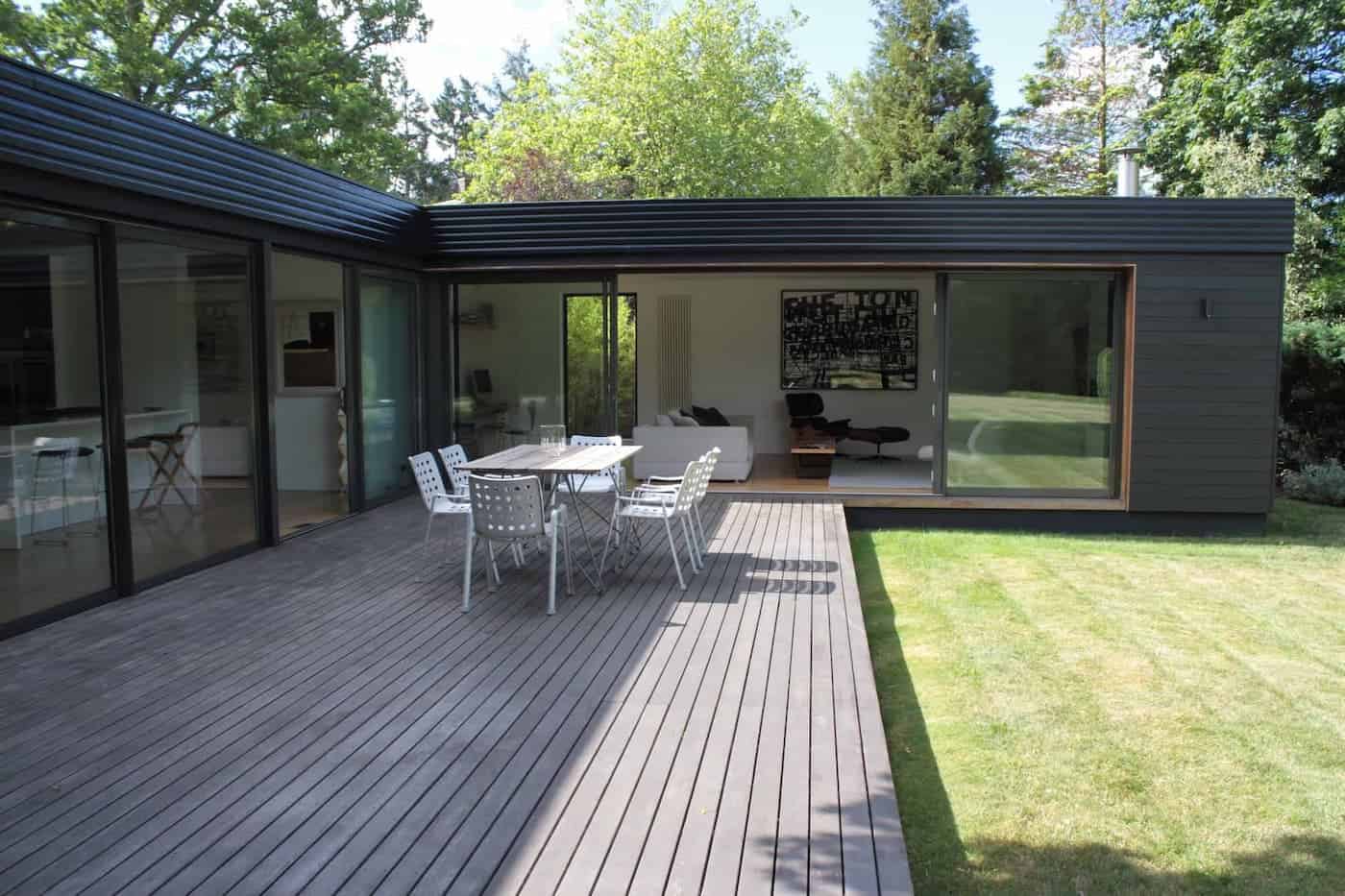 All of the living spaces enjoy views of the surrounding gardens and open out to the wrap around terrace. There is one large open plan living space which incorporates the dining area and kitchen, and a second sitting room with log burner. Oak flooring throughout.
Five bedrooms, four have en-suite facilities.
Related Articles